It was unseasonably hot on Capitol Hill when PETA's Lettuce Ladies arrived for the annual Congressional Veggie Dog Giveaway. The leafy lovelies were greeted by a long line of people anxiously awaiting their arrival, ready for food and photo ops.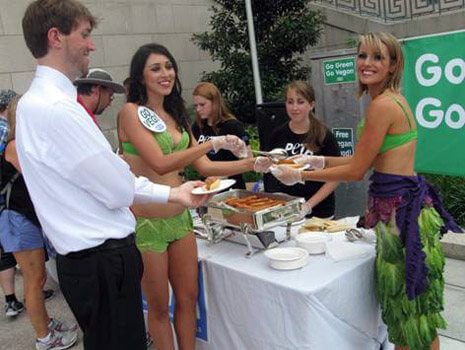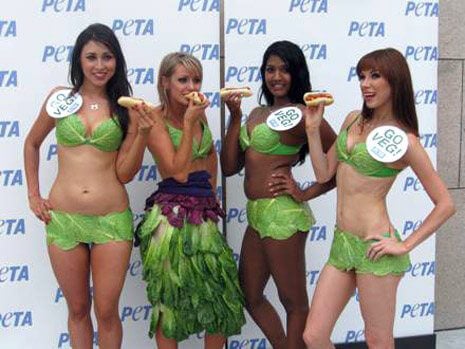 Can you imagine your representative in one of these?
Joining the Lettuce Ladies in the wearing of the green were Sexiest Vegetarian Next Door winner Kate Veltkamp and runner-up Udara Perera. Kate's costume, made of real lettuce leaves, was a huge hit.
Patriots would have been proud to see so many members of Congress and their staff lining up for healthy veggie dogs and faux-chili dogs. While the crowd was waiting, they chatted with PETA staff, learning about how pigs suffer on factory farms and that flesh-based hot dogs contain noses, toes, anuses, and other "undesirable" body parts, while veggie dogs are made of healthy (and tasty) plant protein.
Everyone agreed that the food was delicious, and some told us that they were ready to go vegetarian or vegan.
Written by Michelle Sherrow