PETA recently grabbed Telly Awards for our raucous "Boyfriend Went Vegan and Knocked the Bottom out of Me" cautionary tale, narrated by Kevin Nealon, and Elisabetta Canalis' edgy public service announcement about leaving dogs in hot cars.
Even though IndyCar driver Simon Pagenaud has a hot car and a dog, he won't be mixing the two. He is fostering Hufflepuff, a dog from an Indianapolis animal shelter who is looking for a home. And the pup likely won't be Pagenaud's last—he says that he intends to continue fostering for the shelter. PETA sent the pair some congratulatory toys and treats.
Speaking of treats, joining model Jourdan Dunn on a recent segment of her popular Internet cooking series, Well Dunn, was fellow model Karlie Kloss. Together, they whipped up a delectable-looking veggie curry and Karlie's famous vegan cookies (she sells them to raise money for school lunches).
Still hungry? Some lucky person will get to dine on Jared Leto's favorite vegan pancakes after catching some z's in the vegan Thirty Seconds to Mars frontman's bed. The band is hosting a contest called "The Sleepover," in which fans can win a trip to see the "lab" where the guys create their music, and one fan will even get to cuddle up under Leto's comforter and break some cruelty-free bread.
In other music news, Paul McCartney kicks off the North American leg of his "Out There" tour on Saturday in Orlando, Florida, complete with a PETA information table and animal-friendly concert rider.
Like Paul, Constance Marie loves to be animal-friendly in everything that she does. So of course, she's raising her daughter, Luna, to be a healthy vegetarian and an animal advocate, just like Mom.
Paul, Constance, and oodles of other celebrities have been keeping their fans up to date on all their animal-friendly fabulousness on Twitter: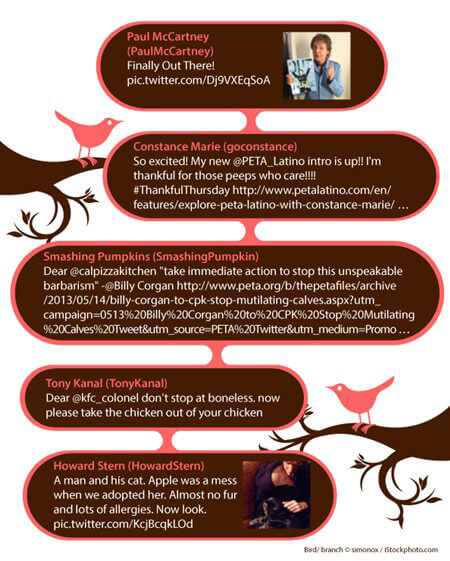 The Twitterverse is also abuzz with the news that Arrested Development will be back on May 26 on Netflix. To tide us over, here's some David Cross hilarity: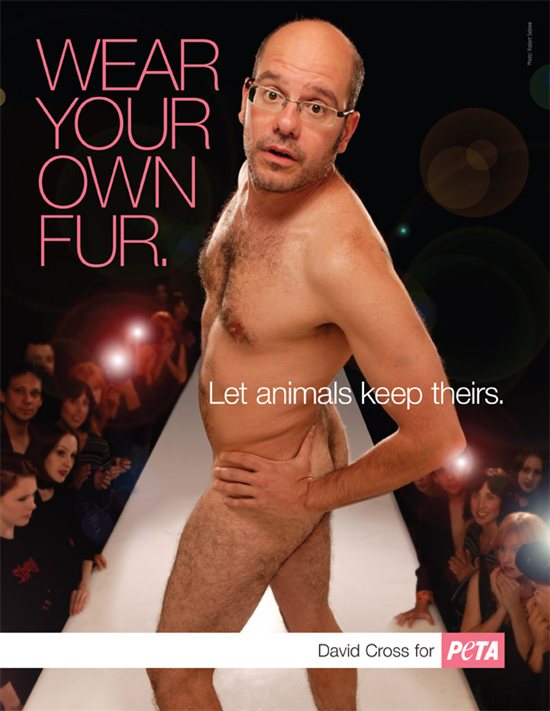 To keep up with what all your favorite stars are doing for animals, follow @PETA on Twitter.