The horseless eCarriage took center stage during the Queens, New York, St. Pat's for All Parade. PETA, New Yorkers for Clean, Livable, and Safe Streets, and Long Island Orchestrating for Nature promoted a message of compassion for animals by showcasing this humane alternative to horse-drawn carriages.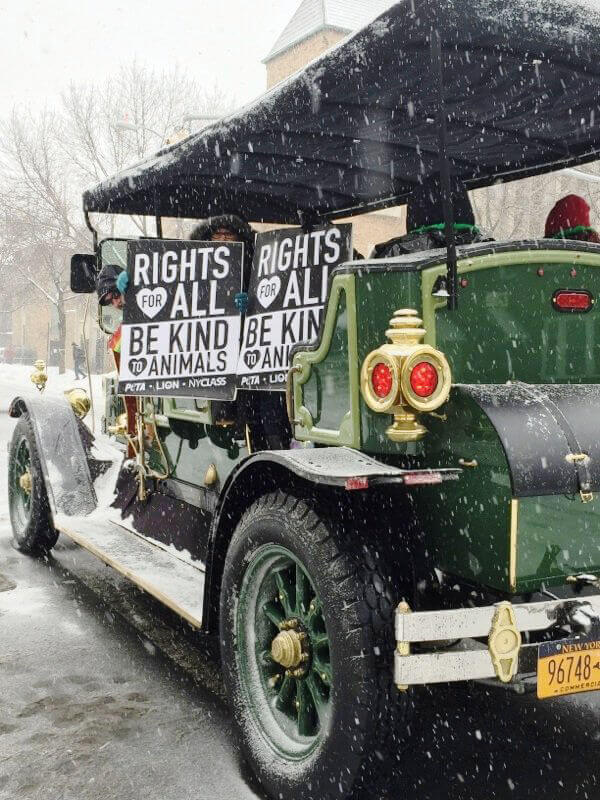 Photo by Julie Cappielo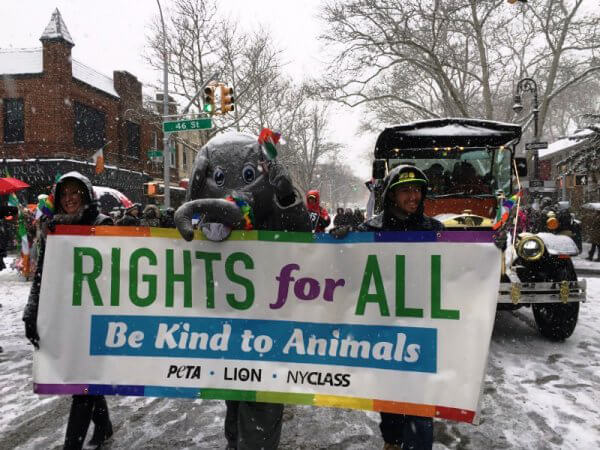 Photo by Julie Cappielo
Spectators loved the eCarriage, and when you compare the footage in a NY1 clip of the vulnerable horses out in the awful snow and cold with NYCLASS' safe, heated, horseless vehicle, there is simply no debate over which one looks more comfortable and appealing!
During the parade, Council Member Daniel Dromm, the wonderful sponsor of the bill to ban the cruel and dangerous horse-drawn carriages, stopped by to say hello: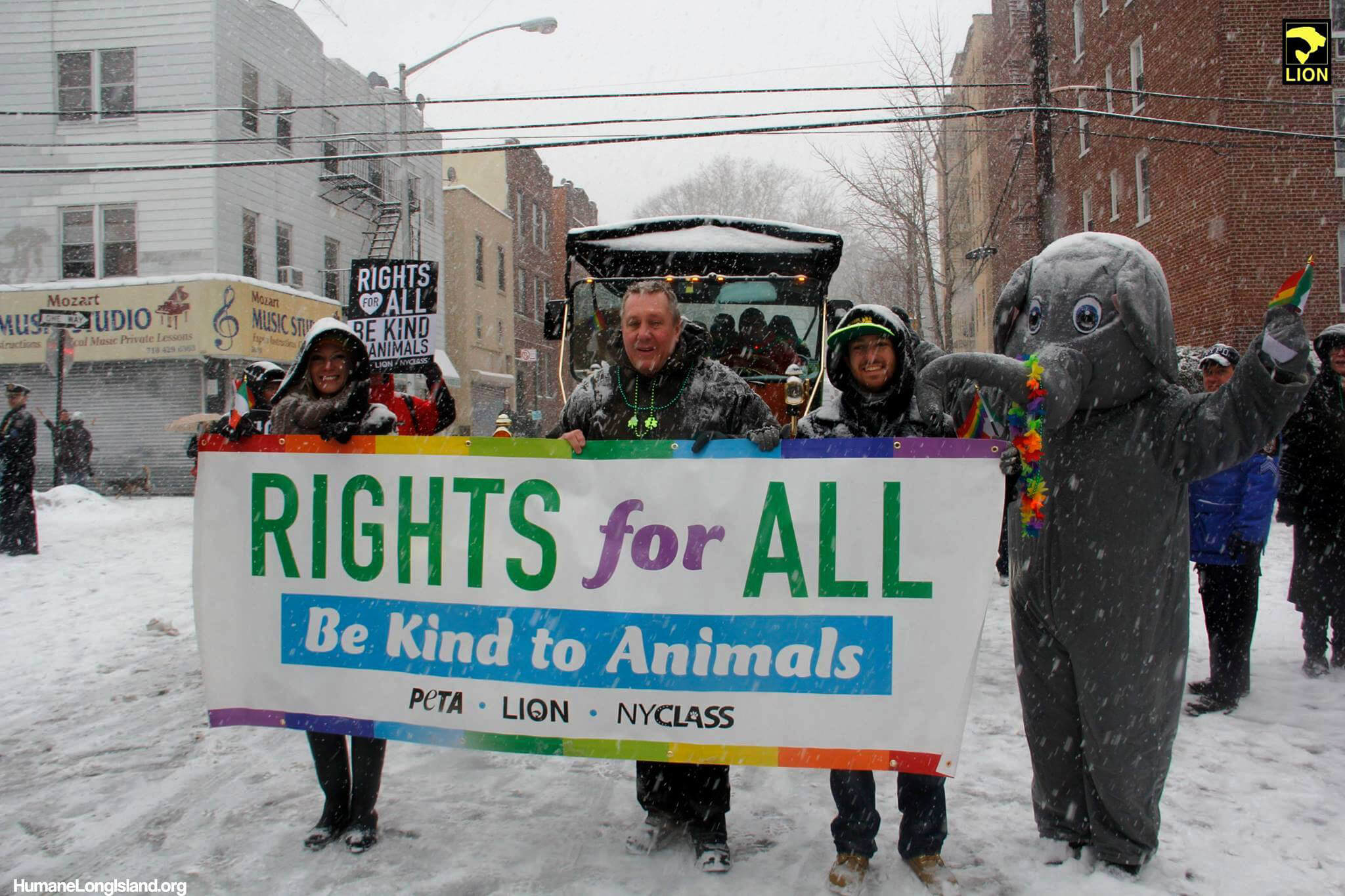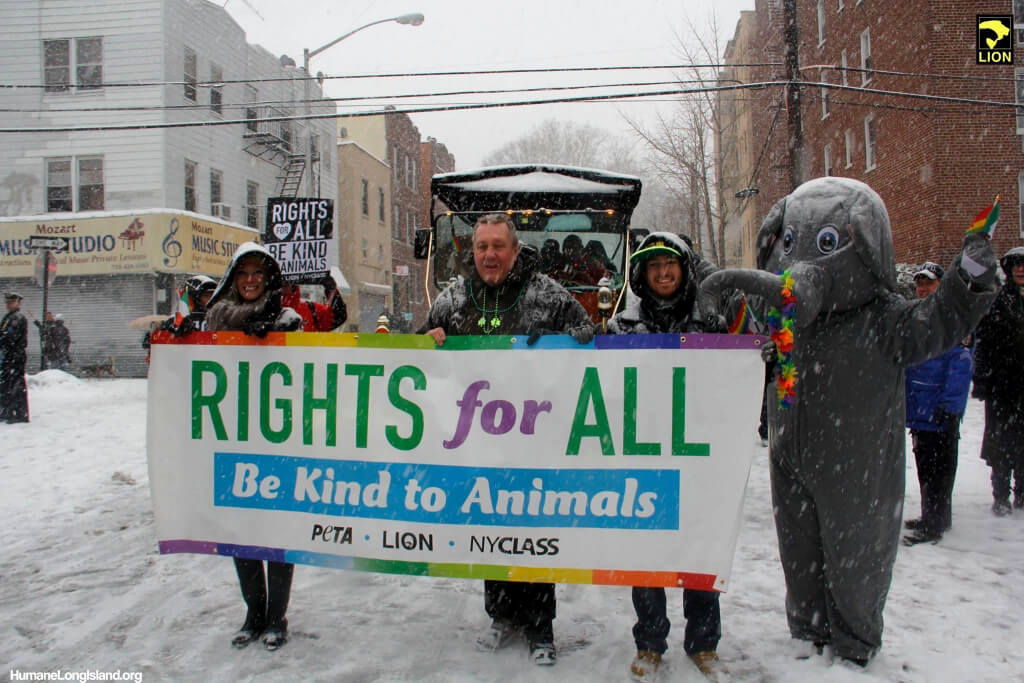 Photo by Julie Cappielo
What You Can Do
Tell New York City Mayor Bill de Blasio that you strongly support a ban on horse-drawn carriages.