You know you love animals—and you want everyone else to know it too. For the millions of us who aren't "Furries," there's no more obvious way to display your love, admiration and respect for animals than to accessorize your bag with buttons or to place a pin on your pleather lapel.
How fitting that this ingenious creation has its own holiday! As long as PETA has existed, so have PETA buttons. Over the years, new styles have been introduced, but I'm convinced that my all-time fave (now retired) will one day be Antiques Roadshow–worthy.
[Fade to daydream sequence]
Appraiser: "Way, way back when people actually believed they had the right to poison, trap, and experiment on smart, sociable rats, people like you would wear this little button in protest. And obviously this button had an impact—that's why Americans voted in favor of the Rat Protection Act."
But I digress.
Help us celebrate Button Day by voting for your favorite PETA button—and then help animals by ordering one—or a dozen—today.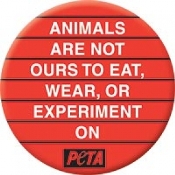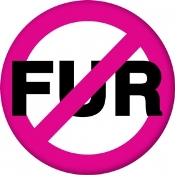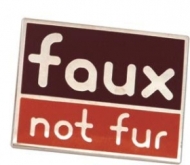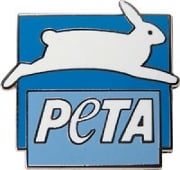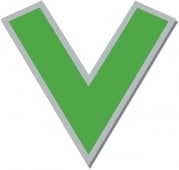 Which PETA button is your favorite?customer surveys
Written by Karin Bennett