Lazy 5 Ranch is an apt name for a roadside zoo in Mooresville, North Carolina, as the operators appear to be too lazy (read: downright neglectful) to provide even minimal care to the animals stuck there. PETA has filed complaints with the county animal control department and with the U.S. Department of Agriculture (USDA) asking for action to help two giraffes with severely overgrown hooves. The hooves are so neglected and painful that the animals are having difficulty walking. Other animals in trouble include a white deer with a raw, open wound that is 4 inches in circumference, among other injuries. A visitor to the zoo reports that she couldn't detect a water source in the rhinoceros and giraffe enclosures and that there is insufficient shade in the giraffe pen.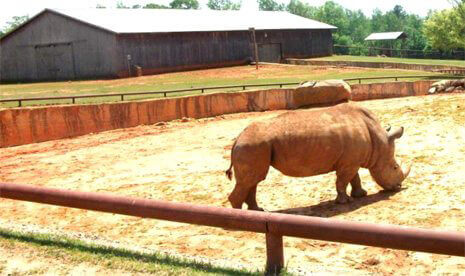 The USDA has already repeatedly cited Lazy 5 Ranch for allowing animals' hooves to become painfully overgrown, which puts stress on bones, joints, tendons, and muscles and can lead to permanent damage and arthritis. The zoo has also been cited for failing to provide veterinary care to 14 unshorn sheep who suffered heat distress (they were found lying on their sides and panting heavily) after temperatures reached into the 90s.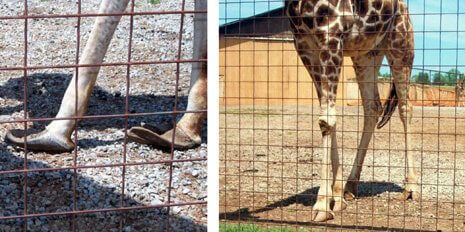 Although local and state anti-cruelty laws apply, Rowan County Animal Control Supervisor Clai Martin has abdicated all responsibility to the USDA and has taken no action to help these suffering animals.
Please send an e-mail today to the animal control department asking for immediate intervention at Lazy 5 Ranch.

Written by Jennifer O'Connor