Educators in Flushing might be blushing today. Public School (P.S.) 244 in that Queens neighborhood in New York did something royally kind to animals by becoming the country's first all-vegetarian traditional public school, so PETA's humane-education division, TeachKind, is giving the school its Compassionate School Award.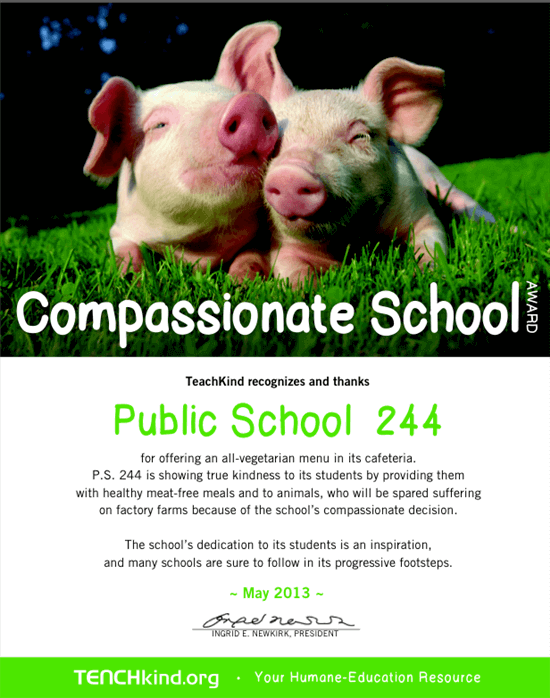 For P.S. 244, going vegetarian was an easy decision because the school has incorporated healthy eating and living habits into its curricula for years. Other schools in the district are considering adopting meat-free menus, too, depending on the success of P.S. 244's program. And if the students' and parents' reactions are any indication, cruelty-free meals are a hit. As one 9-year-old charmingly put it, "It's much more healthier. It helps to make our bodies stronger."
If P.S. 244 has inspired you to make a school in your area kinder, check out TeachKind's plethora of free lesson plans and materials.