From birds to mammals, U.S. Environmental Protection Agency (EPA) Administrator Andrew Wheeler and his team have saved countless lives. To honor Mr. Wheeler and his team's work to replace animal tests with better science, PETA has created the Pat C. Wheeler Scholarship, a grant that will be awarded to scientists actively developing effective methods of testing chemicals without using animals. The scholarship is named in tribute to Mr. Wheeler's late mother, a lifelong advocate for the humane treatment of all animals.
On September 10, 2019, while sitting beside PETA Director of Regulatory Testing Dr. Amy Clippinger, Mr. Wheeler announced the EPA's groundbreaking plan to stop funding and requesting tests on mammals.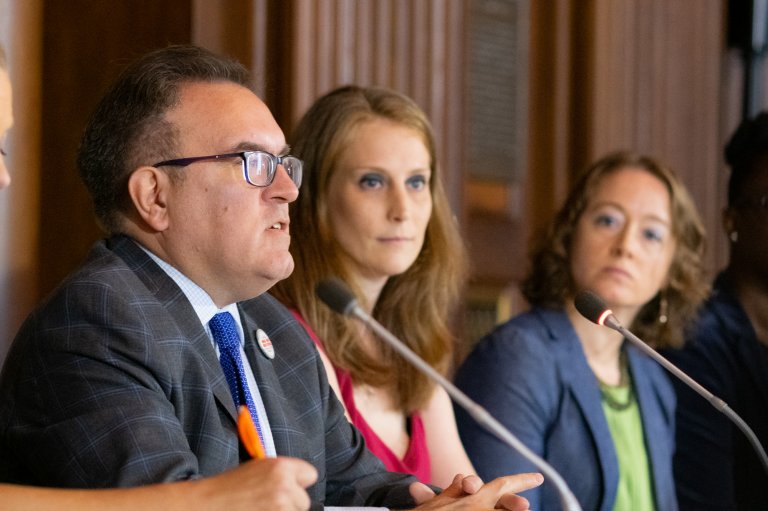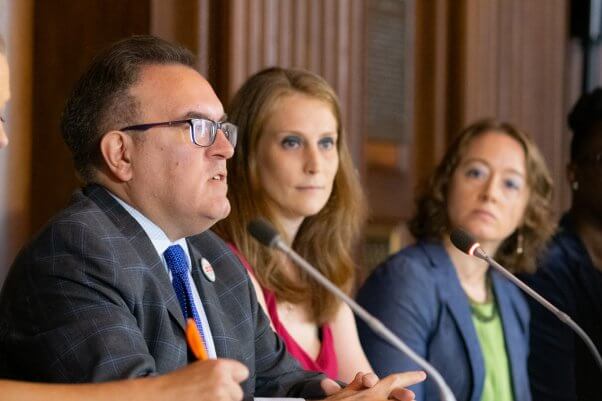 Over the past year, thanks in part to help from PETA scientists, the EPA has already made great strides toward achieving this goal.
Our hope for the Pat C. Wheeler Scholarship is to help advance science even further—protecting humans and the environment while sparing animals enormous suffering.
That's why we're pleased to announce that the $5,000 award is being presented to the U.K.-based testing laboratory XCellR8, an entirely animal-free facility that conducts tests for companies to meet the requirements of the EPA and other regulatory agencies around the world.
There are better, kinder ways to protect the public and the environment. Click on the link below to help us end tests on animals:
Note: PETA supports animal rights, opposes all forms of animal exploitation, and informs the public about those issues. We don't directly or indirectly participate or intervene in any political campaign on behalf of or in opposition to any candidate for public office or any political party.