Earlier this month, the Caroline County, Virginia, Board of Supervisors enacted an emergency ordinance to ban the possession of dangerous wild animals after learning that wild cat exploiters Gretchen Mogensen (daughter of notorious Natural Bridge Zoo owner Karl Mogensen) and her husband, Paul Malagerio, sought to enter the county with a tiger, two mountain lions, and other wild cats.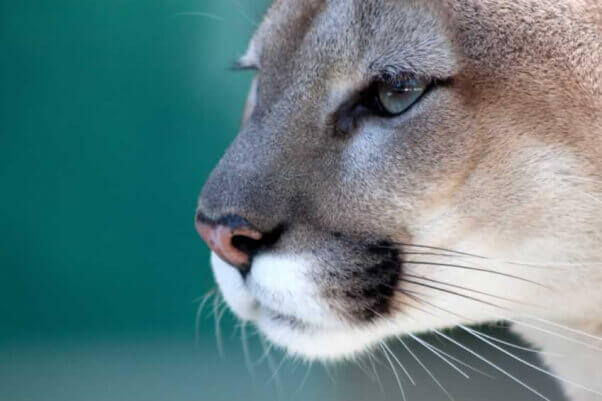 © iStock.com/TomFawls
Mogensen and Malagerio had previously fled Natural Bridge Zoo with the cats, transporting them out of state in apparent violation of federal law, which prohibits interstate transport of big cats like tigers and mountain lions as personal pets. After learning of the move, the PETA Foundation's Captive Animal Law Enforcement (CALE) division rushed a complaint to the U.S. Fish & Wildlife Service and followed up with another complaint after concerned Caroline County residents reported that Mogensen and Malagerio planned to move in with a local resident, who already had a mountain lion in her backyard. The emergency ban prohibits the keeping of dangerous, wild, exotic, or vicious animals and requires current owners to find new homes for the animals within 45 days. CALE will be pushing for a permanent ban on dangerous wild animals.
In related news, a chronic Animal Welfare Act (AWA) violator in Ohio, The Farm at Walnut Creek, has racked up yet another set of citations from the U.S. Department of Agriculture (USDA) for yet more AWA violations. The violations include castrating lambs and docking their tails without veterinary guidance and allowing animals to languish without veterinary care, including a ram suffering from an oozing mass on his chest and lambs with crusty eyes. A large mound of exposed animal waste and filthy bedding—for which the facility has been cited since 2012—exposes animals to disease and contaminates the area where animals graze. Pigs and a camel were also left to languish in filthy stalls. Inspectors found a lamb chewing one of several loose metal wires dangling from a fence and noted that unsupervised contact between animals and visitors was permitted—putting both at risk.