When Ringling Bros. and Barnum & Bailey Circus arrived in Washington, D.C., yesterday, it was met by herd of "baby elephants" eager to let parents know that when they take their youngsters to the circus, they pay for elephant youngsters to be beaten and chained.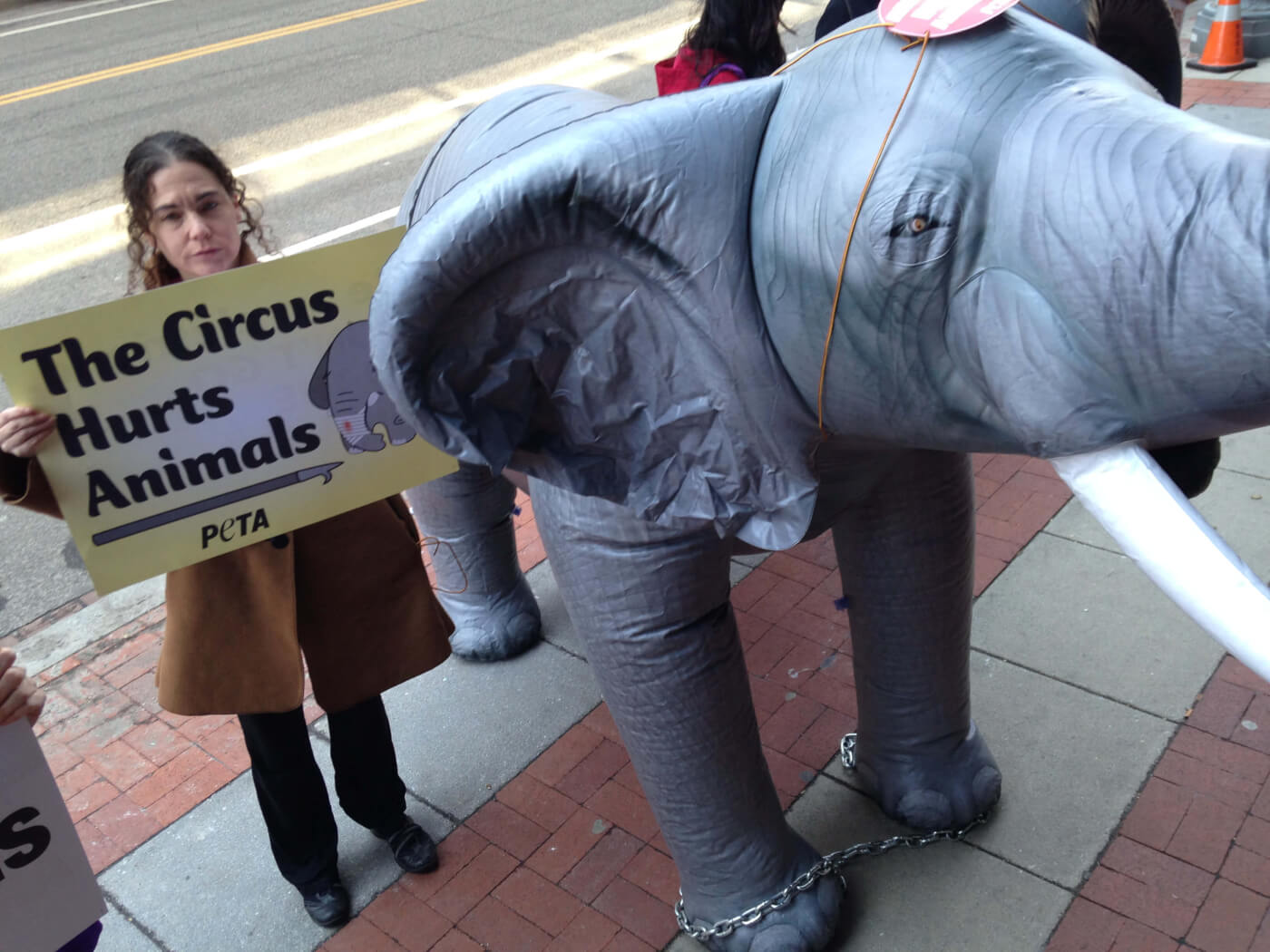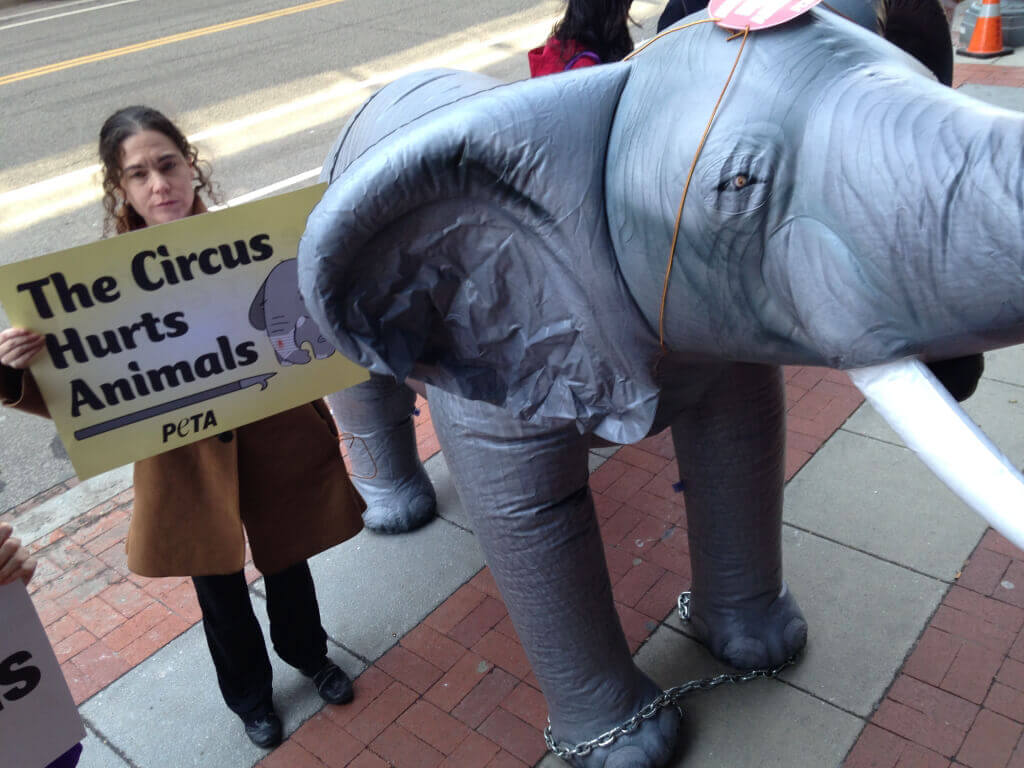 PETA President Ingrid E. Newkirk led the herd of inflatable pachyderms and a crowd of humans in a protest that snaked around the block.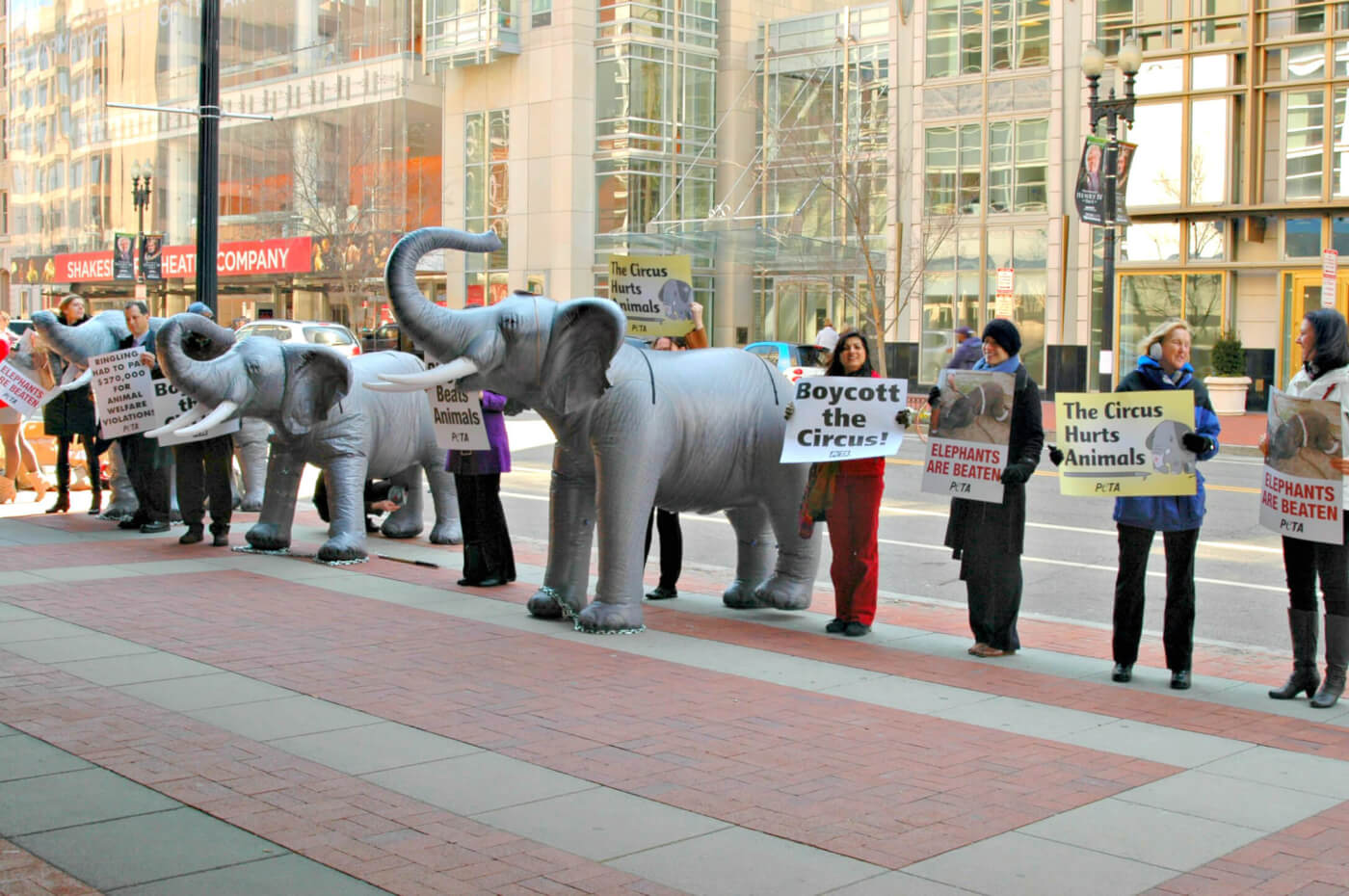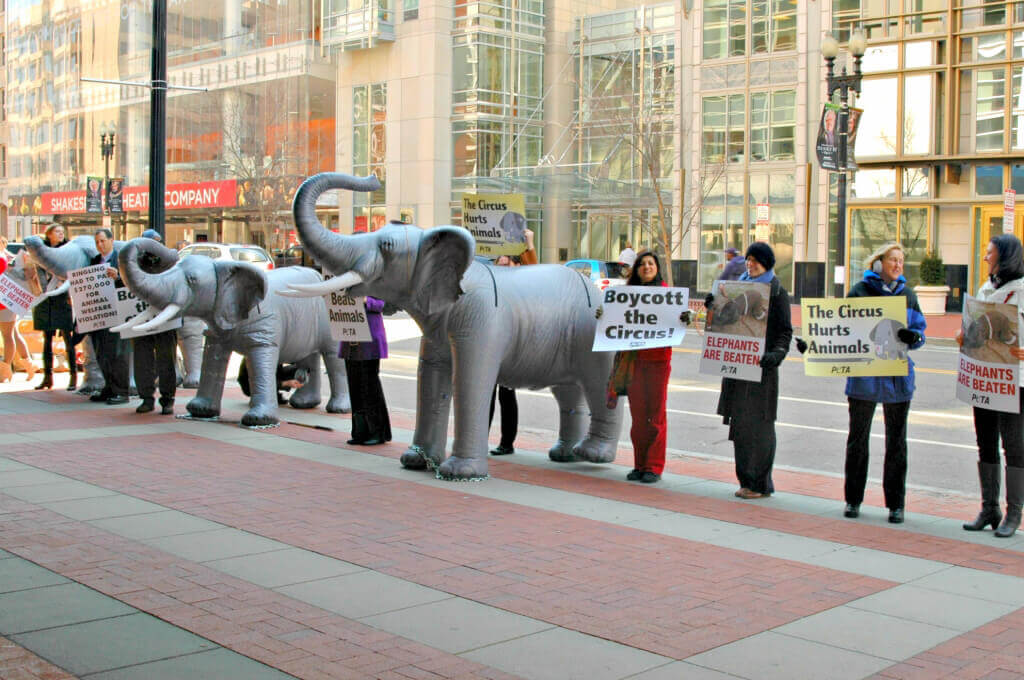 They told prospective circus attendees that Ringling has a long history of chaining and beating elephants (including babies), racking up dozens of violations of the Animal Welfare Act (AWA) over the years. In 2011, the U.S. Department of Agriculture fined Ringling $270,000—the largest fine ever levied against any circus—for numerous AWA violations, including the deaths of a lion and a baby elephant.
Not surprisingly, after learning that the whips and bullhooks held by circus trainers aren't just for show, several appalled parents quickly ushered their kids in the opposite direction.