Update: September 25, 2019
On the heels of our successful campaign at the world's largest zombie walk, PETA is resurrecting our "Flesh Is for Zombies" ad. This time, we're taking over Living Dead Weekend (September 27 to 29) in Evans City, Pennsylvania—where Night of the Living Dead was filmed—by stenciling this image on 100 sidewalks all over the city: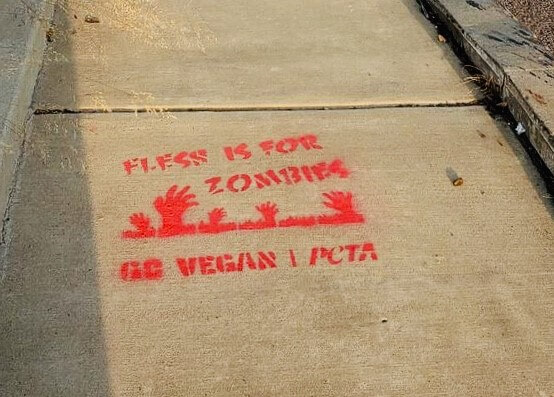 © posterGIANT
The "undead hands" will be reaching up to grab hold of meat-eaters for about four weeks before wearing off, reminding them that animals don't want to be stalked and killed by flesh-eaters any more than humans do. And of course, vegan eating will help folks avoid an early grave (wink).
Originally published on August 19, 2019:
The nearly 45,000 people who are expected to descend on Louisville, Kentucky, for "the largest zombie walk in the world" are in for a surprise: PETA is placing our new "Flesh Is for Zombies" ad along the Louisville Zombie Walk route to urge flesh-eating humans to stop acting like the undead and go vegan.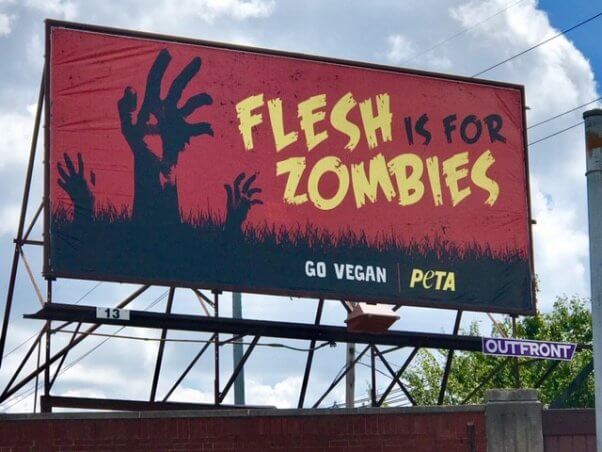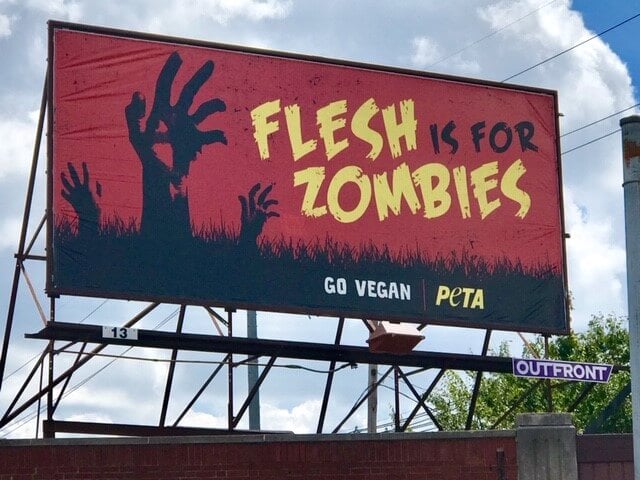 PETA's ad reminds the city's flesh-eating walkers that just because they're dressed like zombies doesn't mean that they have to eat like them. Other animals are made of flesh, blood, and bone, just like humans, and they share the same capacity to experience suffering and fear. No one deserves to be killed and eaten, regardless of whether they have two legs, four legs, or fins.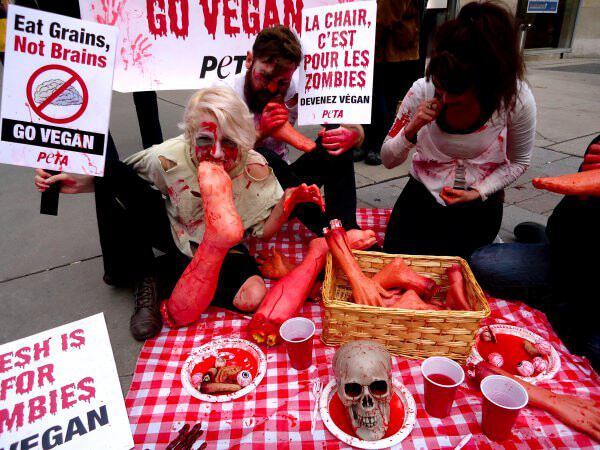 You'd have to be dead inside not to feel compassion for the millions of animals exploited in the gory, living nightmare that is the meat industry—in which they're raised on crowded, filthy factory farms and subjected to extreme crowding, routine mutilations, a terrifying trip to the slaughterhouse, and a violent, painful death. Our ad urges Louisville's Zombie Walk participants to consider that if they wouldn't actually butcher a human for a meal, they shouldn't eat other animals, either.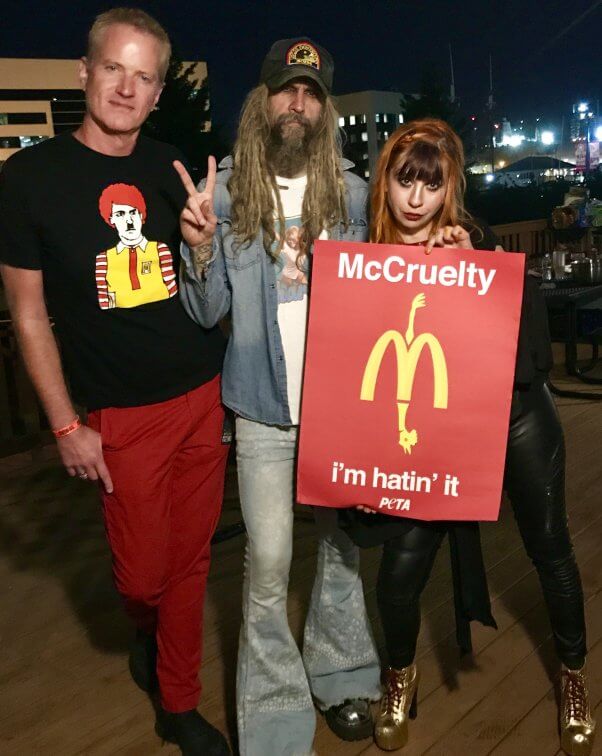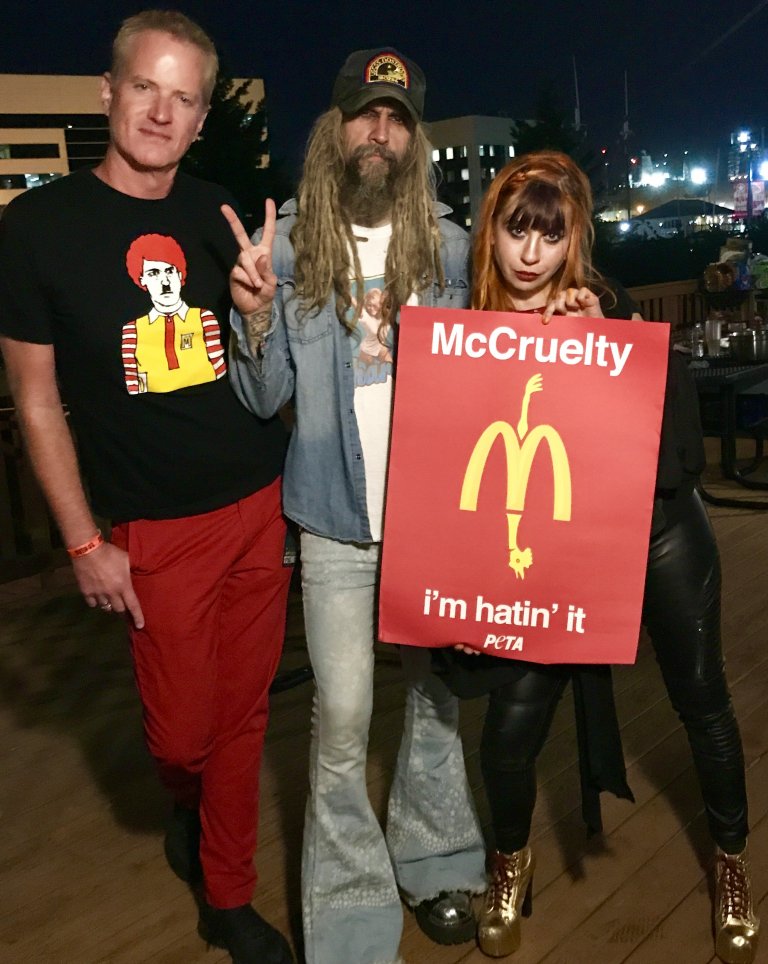 Even Rob Zombie doesn't eat flesh—he's been vegetarian since 1982. And you don't have to eat like the undead, either. Order PETA's free vegan starter kit: