In a landmark move for thoroughbreds' safety, the American Graded Stakes Committee announced that it is banning performance-enhancing drugs for 2-year-olds on race days.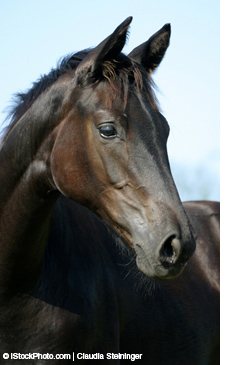 Graded stakes races are significant for two reasons: They offer large purses, and their results are used in determining which horses will qualify to run in the Kentucky Derby. Since most owners and trainers want to improve a horse's speed in these top tier races more than any others, banning drugs in the graded stakes is a huge step toward getting drugs out of racing altogether.
The committee's decision comes on the heels of a similar ban by the Breeders' Cup World Championship, which announced three weeks ago that drugs would be prohibited during the multiple-race event in 2013 and for 2-year-olds beginning next year at the 2012 Breeders' Cup.
The drug bans focus on Lasix, a diuretic that is already banned in most countries. Lasix enables trainers and jockeys to force horses to run harder and more often than they should by reducing bleeding in the horses' lungs and nose, and it can also mask the use of painkillers, which can lead to catastrophic breakdowns when horses run while injured.
A bill has been introduced in Congress that would ban race-day performance-enhancing drugs from all thoroughbred races. You can help by urging your congressional representatives to support H.R. 1733, introduced by Rep. Ed Whitfield (R-Ky.) and S. 886, introduced by Sen. Tom Udall (D-N.M.).
 
Written by Michelle Sherrow