On one balmy day in March, PETA's "SNIP-Mobile" (Spay and Neuter Immediately, Please!) and our Holland M. Ware mobile spay-and-neuter clinic "snipped" 46 cats and 10 dogs, preventing hundreds of kittens and puppies from being born!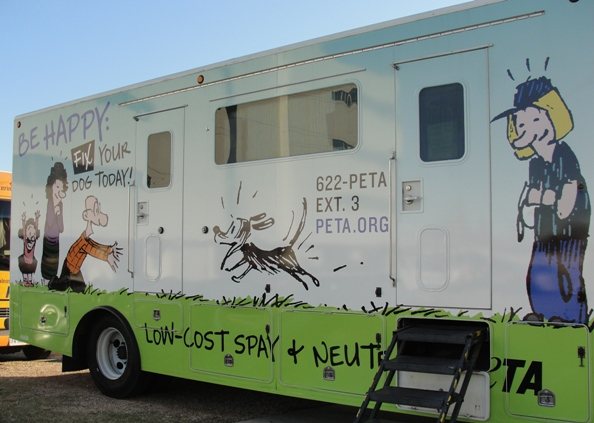 Adding Up Quickly
Multiply those numbers by hundreds of days in a single year, and it's easy to see how PETA's no-cost to low-cost spay-and-neuter clinics have prevented the births of hundreds of thousands of unwanted animals since the debut of our first clinic in 2001 (we have sterilized more than 80,000 animals so far!). The mobile clinics travel to low-income neighborhoods throughout southeastern Virginia and northeastern North Carolina to reach animals whose guardians can't afford spay-and-neuter surgeries or don't have transportation.
What You Can Do
Help by always spaying or neutering your animal companions and signing PETA's pledge to end animal homelessness today.