Breakthrough! There's been no formal announcement, but cruel acts featuring elephants are notably absent from the remainder of Garden Bros. Circus' 2020 performance lineup. This exciting development follows years of pressure from PETA—we've organized protests across the country against the use of wild animals in circus shows—and tens of thousands of compassionate people like you. To further our efforts in behalf of animals exploited for entertainment, PETA previously released a whistleblower complaint detailing the routine cruelty that they endure at Garden Bros. We also persuaded venues and localities across the U.S. to bar the shady circus from performing with animals.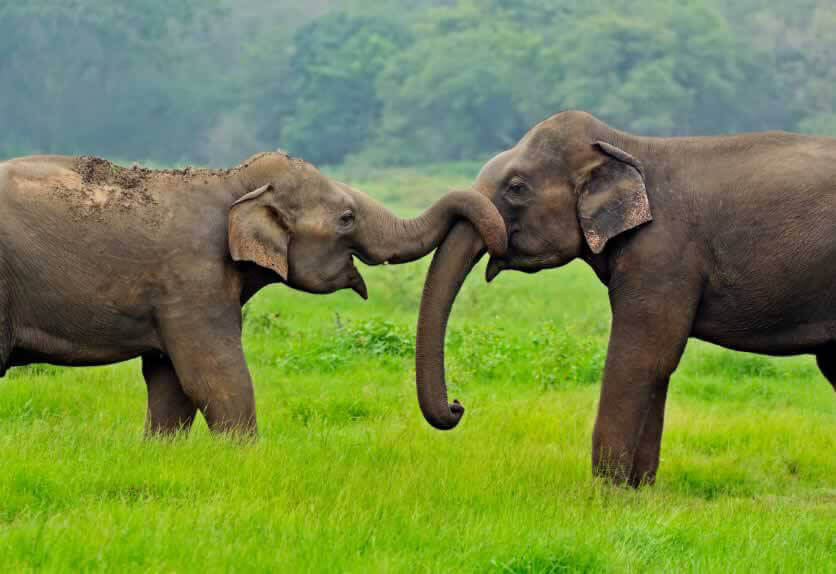 © iStock.com/Kyslynskyy
How Garden Bros. Harms Elephants and Other Animals
Elephants exploited by circuses are controlled with bullhooks—weapons that resemble a fireplace poker with a sharp hook on one end—and kept chained between performances. Last year, Garden Bros. used two elephants, named Betty and Bo, supplied by Larry Carden—even though Betty is chronically lame, likely a result of prolonged chaining and confinement.
In 2018, officials in Missouri charged handlers for holding elephants, camels, and ponies on hot asphalt without shade. In a 2017 whistleblower complaint, a former Garden Bros. employee described frequently seeing elephants with blood dripping from behind their ears. It was alleged that they were struck with a bullhook or shocked with a Taser.
This year, the circus used elephants at its first stop of the season—in Estero, Florida, on January 17 and 18—but hasn't since, and its website now makes no mention of elephants.
"Elephant acts are being banned across the country as people realize that these magnificent animals are subjected to perpetual domination, bullying, violence, and privation in traveling shows. The future of circuses is animal-free, and it seems that Garden Bros. may finally have seen the writing on the wall,"

— PETA Foundation Deputy Director of Captive Animal Law Enforcement Rachel Mathews
What You Can Do to Help Animals Suffering in the Circus
Numerous venues and localities across the country—including in Florida, Georgia, Minnesota, Mississippi, Missouri, New York, Virginia, and Washington, D.C.—have canceled Garden Bros. shows or barred the circus from performing with animals after hearing from conscientious members of the community.
This latest development for elephants suggests that Garden Bros.' days of abusing these animals may be over, but our work isn't done yet. We need your help to make sure this move is permanent and to keep the pressure on this circus to go completely animal-free. Click on the link below to take action for animals now.