Multimillion-dollar puppy mill rescue nonprofit group National Mill Dog Rescue (NMDR) in Colorado faces $15,000 in fines for numerous violations, following an in-depth investigation by HuffPost.
The Pet Animal Care Facilities Act agency—which works under the state's Department of Agriculture—cited NMDR for 15 regulatory violations. According to HuffPost, these violations included importing dogs into Colorado without the required vaccinations, failing to supply animals' records, and transporting animals without a license. The citation also describes two incidents in which dogs were injured in dogfights at the NMDR facility.
The Colorado agency that regulates shelters, breeders and other dog-dealing entities has hit the multimillion-dollar nonprofit National Mill Dog Rescue with the biggest fine the agency's manager can recall. https://t.co/oZbIOpnMRI pic.twitter.com/U08QVLhPmS

— HuffPost Impact (@HuffPostImpact) September 8, 2019
"NMDR is a multimillion-dollar organization and has every resource available to comply with those regulations," stated former NMDR marketing director Jene Nelson, whose complaints initiated the investigation. "I reported NMDR's irresponsible behavior to the chairman of the board nearly eight months before the PACFA complaint in an attempt to resolve issues internally, but that didn't happen," she said.
HuffPost found that "while National Mill handled over 2,000 dogs from at least six states and imported many of them into Colorado in 2017 and 2018, fewer than 100 such certificates were actually on file in the six states and only 168 certificates were on file in Colorado."
While NMDR claims that many of the dogs are "saved" from puppy mills, state records show that, on some occasions, the organization couldn't recall where the animals actually came from.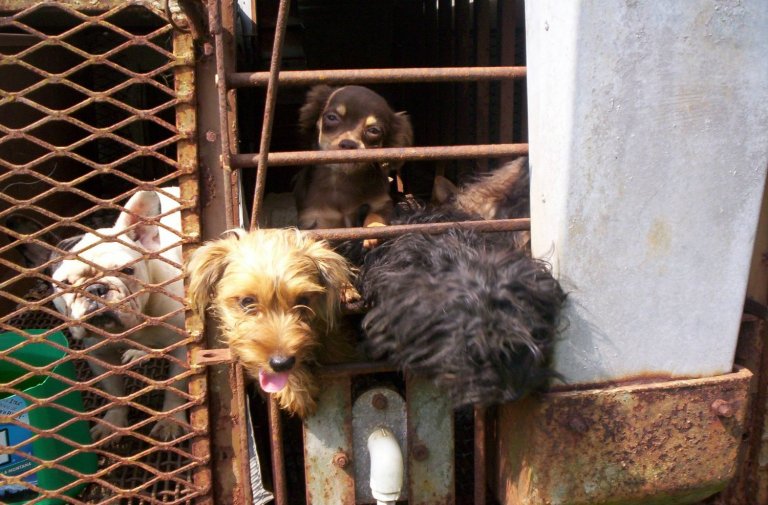 The Pet Animal Care Facilities Act agency hopes the hefty fine will serve as a warning to other nonprofit organizations that are in the business of "rescuing" dogs for cash—often endangering animals and people.
Don't get it twisted—National Mill Dog Rescue "flips" dogs for profit.
NMDR often works directly with commercial kennels. The group receives unsold animals from breeders along with older dogs that breeders no longer want to use. As HuffPost found in its investigation, "the group also has paid to buy dogs from breeders through middlemen such as dog auctioneers."
"National Mill's version of 'puppy mill rescue' is the TJMaxx or Marshalls, scooping up what might be damaged, imperfect or simply unsold 'brand-name' product and marketing it to consumers at a lower price," HuffPost reported.
"What we see with a lot of these rescue groups is that it's an easy way to make money," Pet Animal Care Facilities Act Manager Nick Fisher told HuffPost when speaking on the culture of many rescue organizations. "You throw up a website, you're in business, you go to another state and get dogs, and you adopt them out. They don't have to put a lot of money into them if they get them from a shelter … that just gives them a dog, and then here, they adopt them out for a $400 or $500 fee."
These same types of "puppy mill rescue" scams were exposed by The Washington Post last year. Through online fundraisers, the groups collect tens of thousands of dollars to attend breeder auctions under the guise of rescuing dogs from puppy mills. They can then sell them for exorbitant fees to buyers wanting a specific breed. But breeders admit that they're selling the dogs they no longer intend to use—and that since "rescuers" will pay practically any price they name, they breed more dogs to sell to them.
These rescue groups prop up breeders and fail to address the real problem behind companion animal homelessness.
Thousands of unwanted, abandoned, neglected, and stray animals pour into animal shelters across the country every day—far outnumbering the good homes available to take them in. But instead of working to address the source of the problem, which is the out-of-control birth rate of companion animals, people are being pressured into focusing on the symptoms of the problem and the feel-good messages of rescue culture.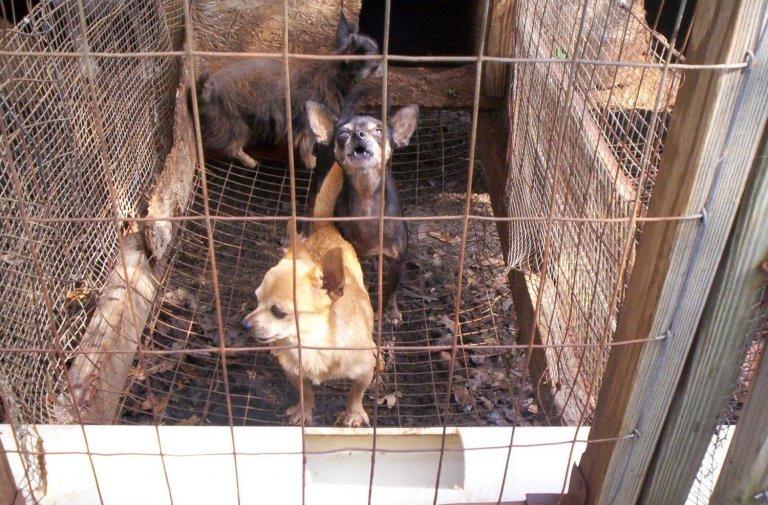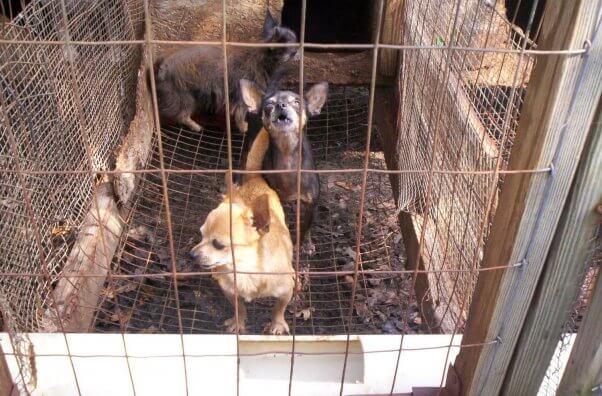 Organizations like National Mill Dog Rescue let the real culprits of the overpopulation crisis—greedy breeders and the pet trade—off the hook. Finding a home for one dog is a wonderful thing, but sterilizing one dog will spare hundreds (if not thousands) of dogs suffering and dying by preventing generations of puppies from being born. Getting spay/neuter laws passed saves even more lives. Stopping the problem at its source is where our time, energy, and funds are needed most. That's how we can drastically reduce—and hopefully end—the homeless-animal crisis and the need for euthanasia.
What You Can Do to Help End Companion Animal Homelessness
Of course, everyone should adopt—don't shop! But in addition to researching a shelter before adopting, you could work on getting a spay/neuter law passed in your area. You could also ask your state legislators to pass laws requiring that "rescue" groups be regulated. These types of laws can save countless lives. Click on the button below to do more.