Oh, hi!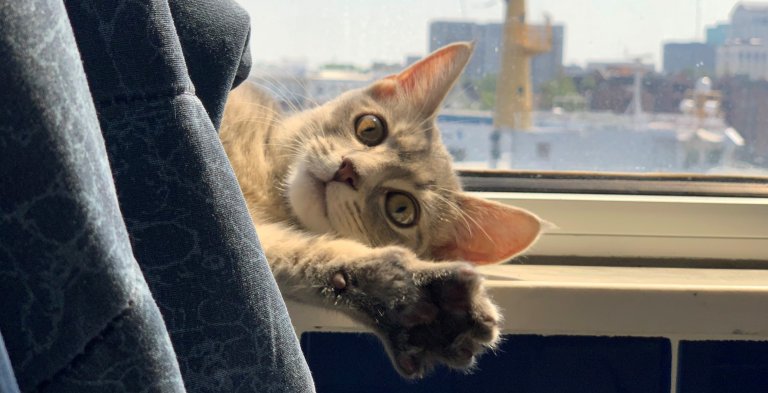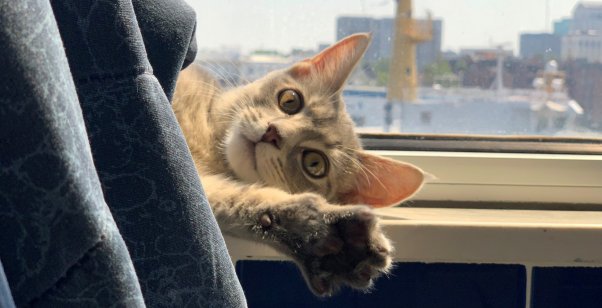 My name is Eloise, and I'd like to talk about the elephant in the room.
Isn't he awesome? He's the first toy I've ever had in the whole four months I've been alive.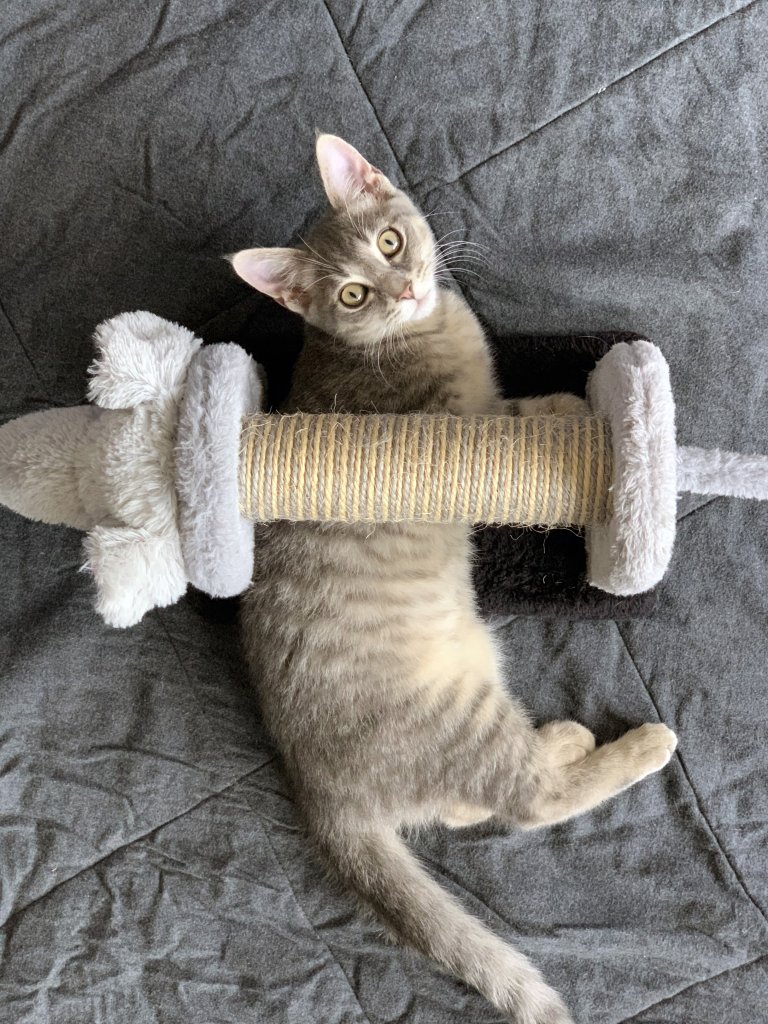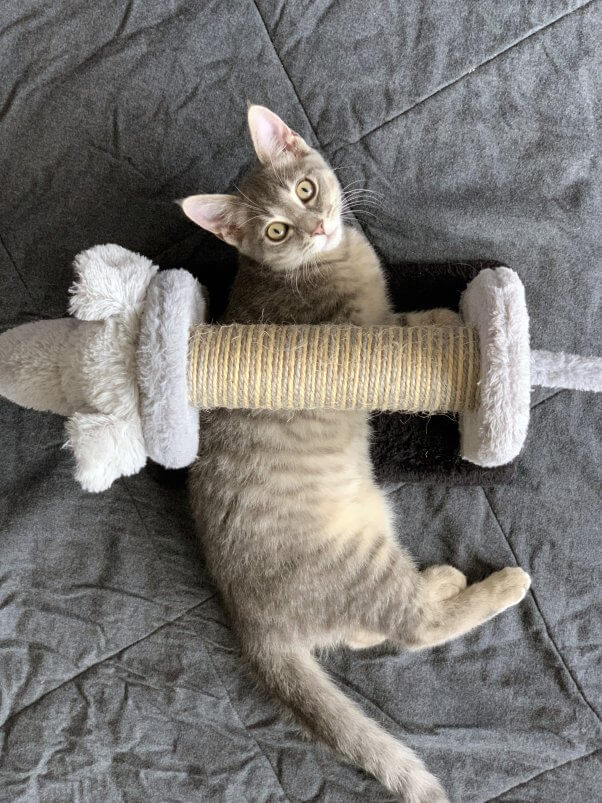 He's kind of small for an elephant—not much bigger than I am …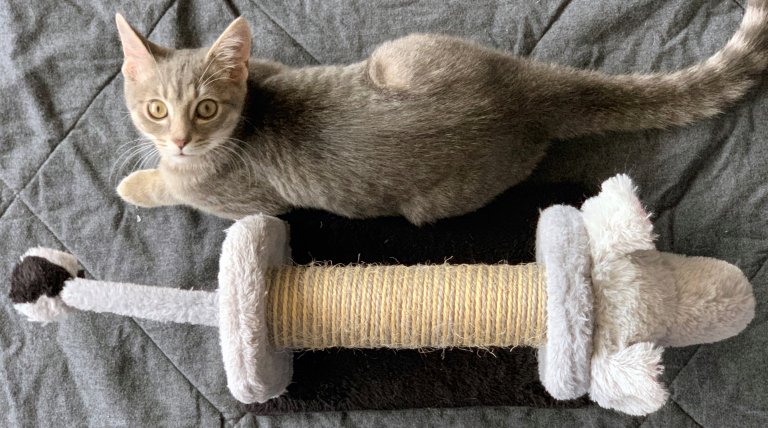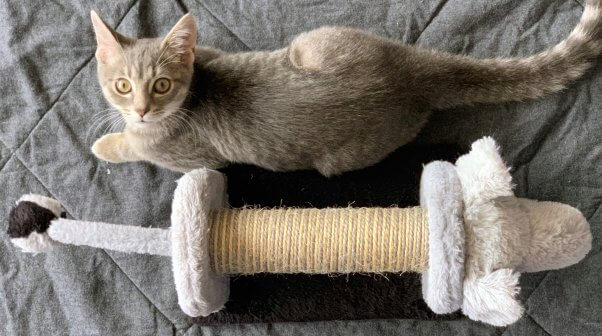 … or taller …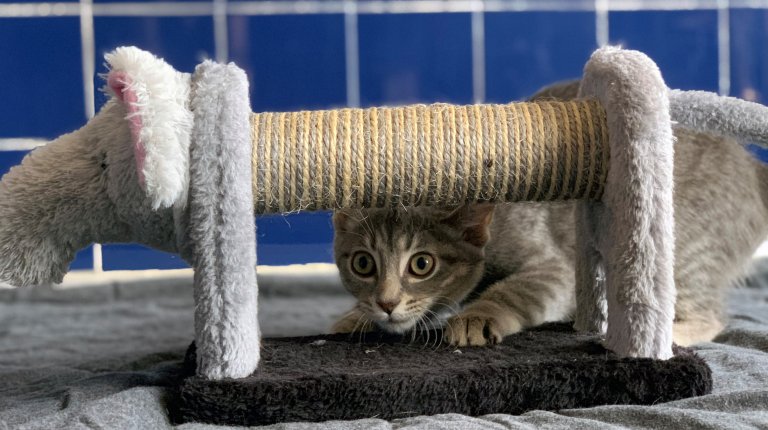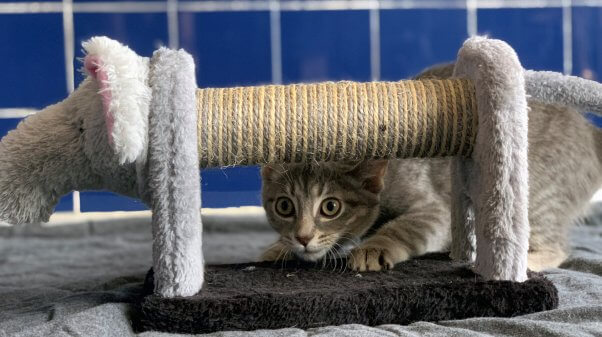 … but I still love him. PETA gave him to me: They also gave me a cool foster home, with other cats to play with. It's a lot nicer than the little hotel room I used to live in.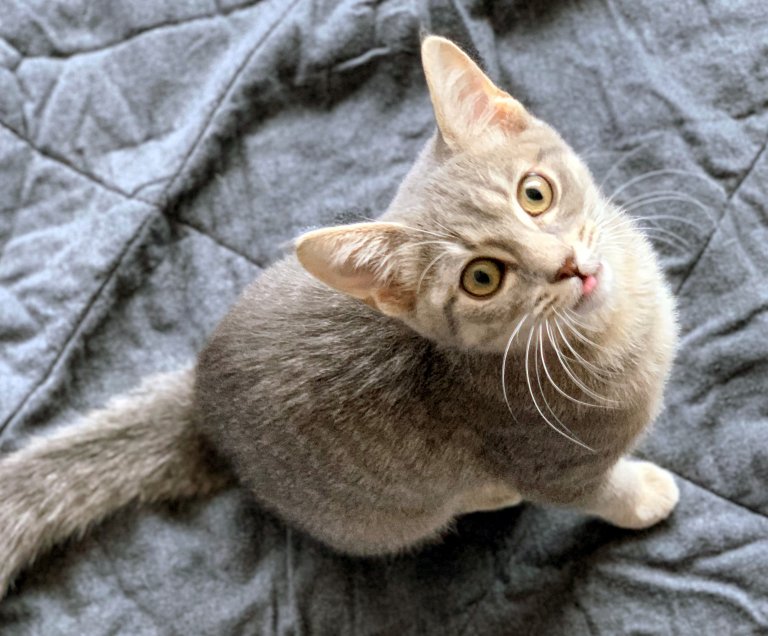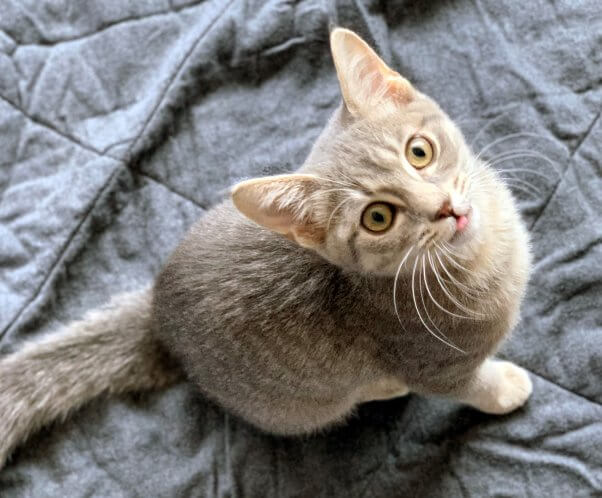 I was supposed to stay here only temporarily, until my family found a new place to live. But weeks went by, and I have to admit I've started getting used to being treated like a princess in a penthouse.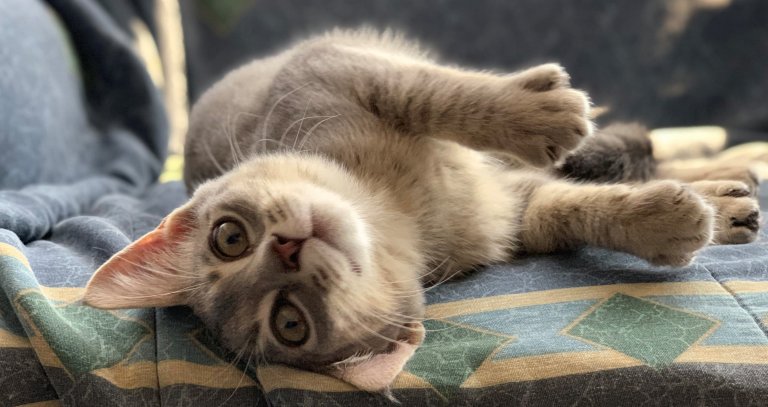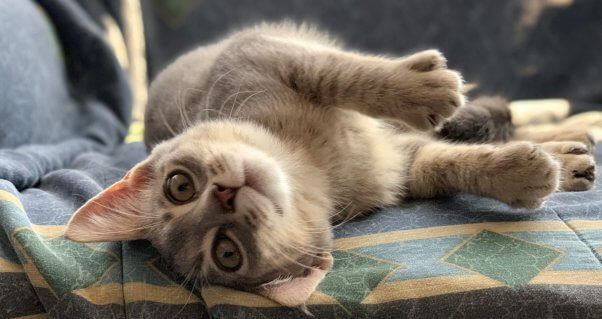 So it didn't really hurt my feelings when my family told PETA they didn't want me anymore.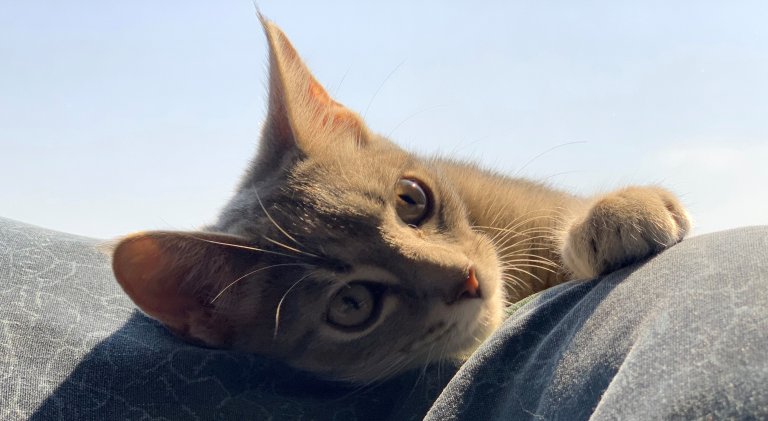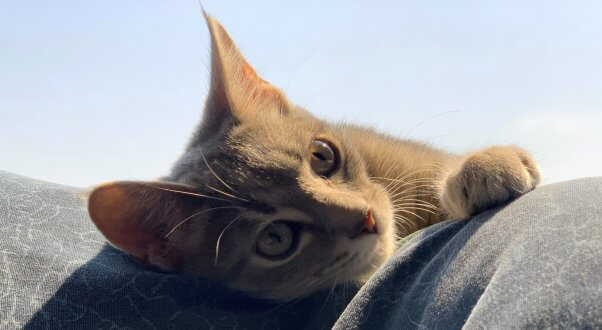 Well, maybe just a little bit.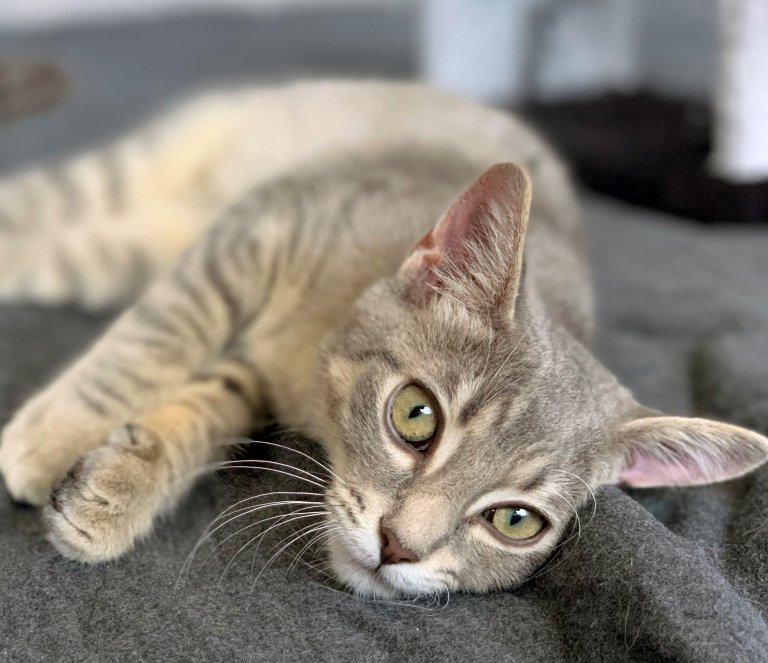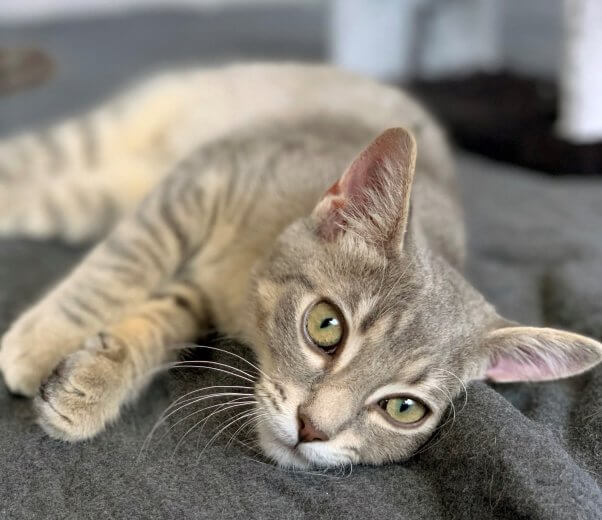 But things could be worse. I could be living on the streets like millions of other cats. Or I could be stuck in a home where nobody loves me. So things are definitely looking up.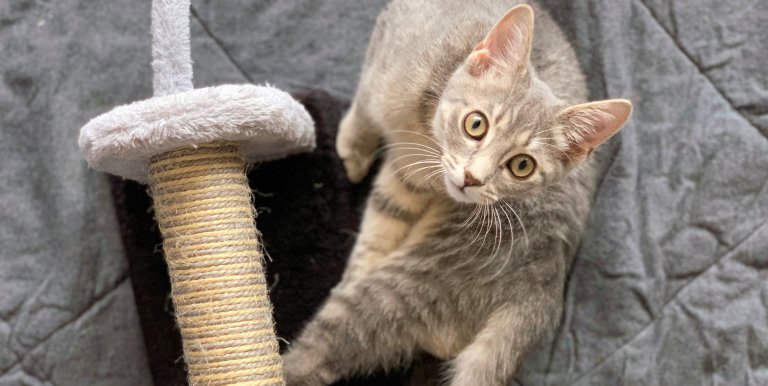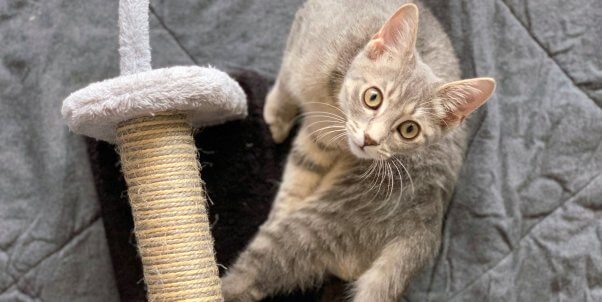 I think I'm on the right track now.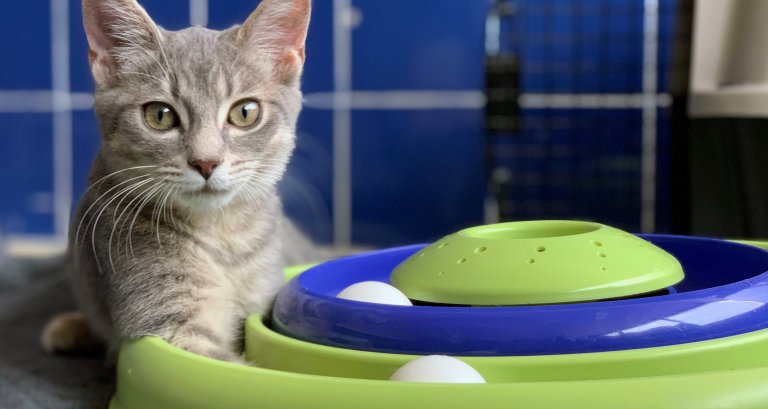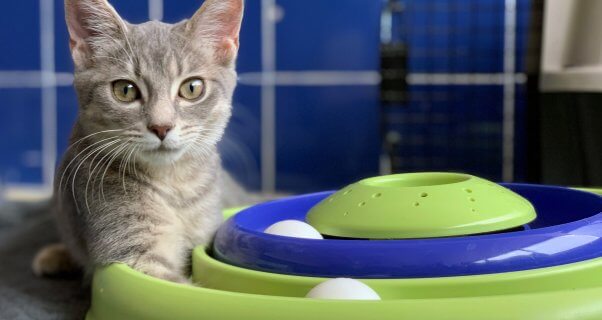 I really like it here, but I'd give everything I have—including my elephant—to have a family of my very own who will love me forever.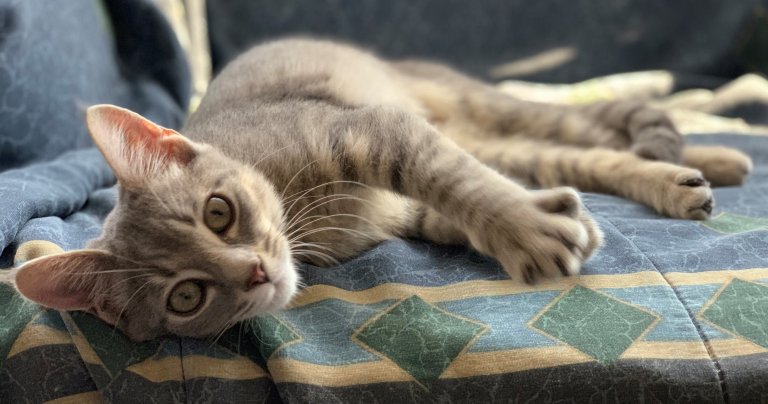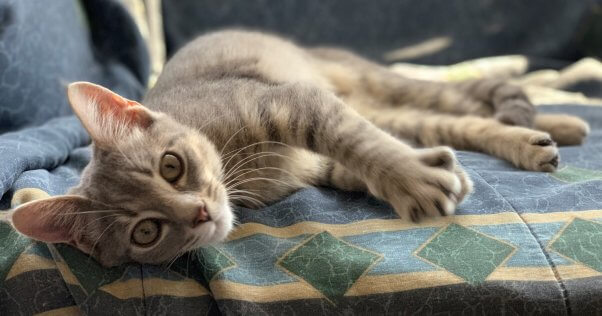 The folks here at PETA spend a lot of time staring at their computers (when they could be playing with catnip toys—what's up with that?), so I'm sure that if someone sent them a message asking about adopting me, they'd see it right away. And judging by the way they jump up and down whenever they get an e-mail at [email protected], I think it might make them as happy as it would make me.