"Little Bo Peep" has lost her sheep, and she knows exactly where to find them: in sweaters, gloves, socks, and hats on store shelves for the busiest shopping day of the year.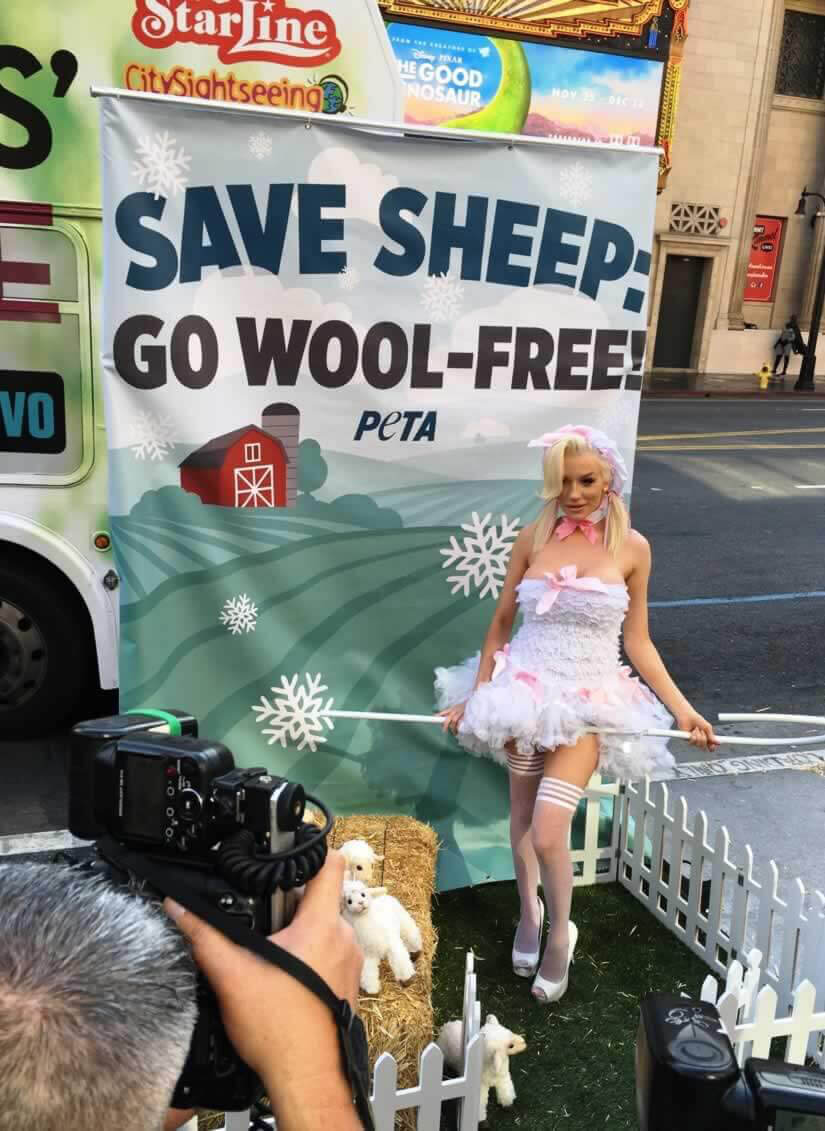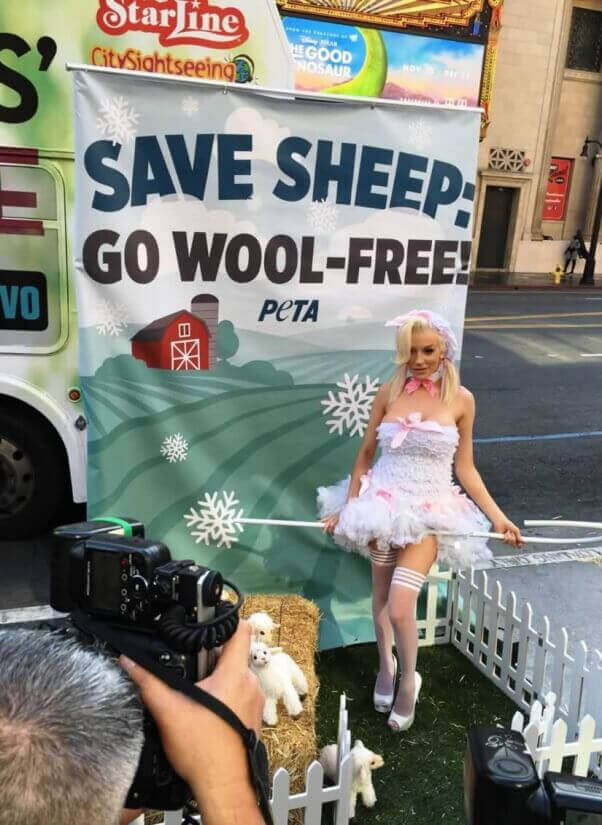 Cold weather is coming, and many people still aren't aware that sheep are thrown, kicked, stomped on, punched, mutilated, and killed during shearing. So longtime PETA supporter Courtney Stodden, along with some of her "sheep" friends, put on a "Little Bo Peep" show in the heart of Hollywood today to pose for photos with fans and ask them to shop wool-free this holiday season.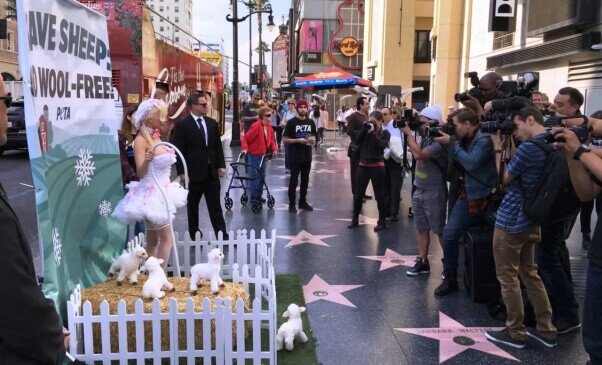 "Every wool sweater or scarf means a lifetime of suffering for a beautiful, gentle sheep," Courtney said. "My friends at PETA and I urge everyone to leave wool on the rack this winter!"
Wool-free scarves, sweaters, and more are widely available from a variety of retailers, including H&M, Forever 21, and Express. Please help PETA and Courtney spread the word about the #WoolFreeWinter campaign.