As if going to the grocery store during a pandemic weren't stressful enough, certain food choices may be increasing your risk of catching COVID-19.
Imported chicken from Brazil and packaging of imported shrimp from Ecuador, both contaminated with the novel coronavirus, have found their way into China. More recently, the novel coronavirus has also been found on frozen food packaging, specifically on packages of beef and tripe sent to China from Bolivia, Brazil, and New Zealand as well as pork from Argentina, according to reports.
The Chinese city of Jinan said over the weekend it had found #coronavirus on #beef and tripe and their packaging from Brazil, Bolivia and New Zealand, while two other provincial capitals detected it on packaging on #pork from Argentina.https://t.co/UOMh05dhnF

— The Korea Herald (@TheKoreaHerald) November 15, 2020
The virus was also found on the meat itself. China is reportedly now increasing testing of its frozen foods.
As the world scrambles to deal with the danger of this deadly new pathogen, guess which country isn't testing meat for it?
Even though our country leads the world in coronavirus cases and deaths and there have been report after report of COVID-19 outbreaks in slaughterhouses, the U.S. Department of Agriculture (USDA) is failing to take the pandemic seriously (yet again) by not testing meat for the virus.
The U.S. imports billions of pounds of meat per year, including from Latin American countries that have reported similar COVID-19 outbreaks in slaughterhouses.
The Physicians Committee for Responsible Medicine (PCRM) filed a lawsuit against the USDA after authorities rejected a petition that requested new requirements to test meat for the novel coronavirus as well as labels to warn shoppers that meat could carry it. The nonprofit organization is asking federal courts to mandate coronavirus testing in slaughterhouses and to make those findings publicly available.
Our country's lack of testing meat for the virus affects not only Americans but also the entire rest of the planet. The U.S. is one of the world's top exporters of chicken flesh and body parts.
"The agency didn't test a thing and it doesn't seem to care," Mark Kennedy, attorney for PCRM, told Yahoo Finance. "This is the agency that's in charge of protecting this part of the food chain and they just said no."
PETA has called for immediate slaughterhouse closures and has led numerous protests over the reopening of facilities that have had high infection rates. Over 40,000 slaughterhouse workers across the nation have contracted COVID-19, and at least 189 of them have died.
While food handling isn't believed to be the main way COVID-19 is spread, the Centers for Disease Control and Prevention stated, "It may be possible that a person can get COVID-19 by touching a surface or object that has the virus on it and then touching their own mouth, nose, or possibly their eyes."
Eating animals puts the whole world at risk of contracting dangerous viruses.
Deadly outbreaks of mad cow disease, swine flu, and other zoonotic diseases have stemmed from capturing or farming animals. The novel coronavirus may have originated in a live-animal market in China—but when it comes to spawning dangerous pathogens, animal markets and slaughterhouses around the world all pose a danger.
No animal chooses the butcher's knife over life.
Pigs want to cuddle with their babies, not be slaughtered. Cows want to raise their calves and spend time with their friends, not be killed for burgers. Chickens want to enjoy life in their natural social structures, not be crammed together with hundreds of other suffering birds.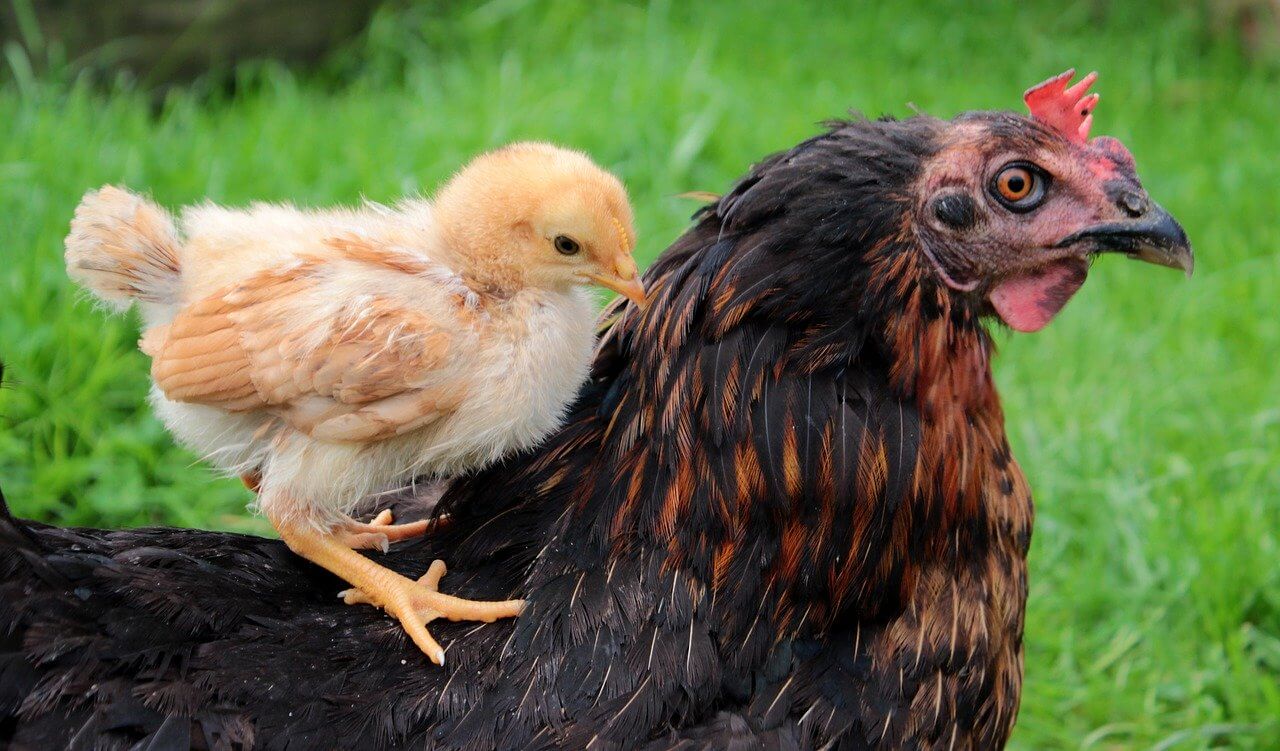 Speciesism, a human-supremacist worldview, deprives animals of their dignity—and we've seen firsthand how this can lead to devastating consequences.
The easiest way to avoid contaminated meat is to go vegan. Period.
As long as we continue to raise and kill animals for food, live-animal markets and filthy factory farms will keep breeding deadly diseases like COVID-19. No one needs to eat meat, eggs, or dairy.
Order a free vegan starter kit from PETA. You can make a real difference and save nearly 200 animals a year—simply by not eating them!