My friend and colleague Melissa sent me a couple of pics of her baby sisters' college graduation over the weekend, and when I opened the email, I was totally expecting to see a couple of the usual stock family photos and move on. But instead I saw these amazing shots . . .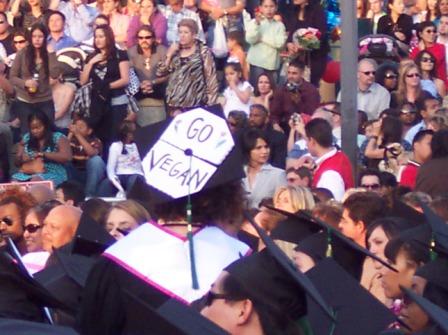 World, meet Stephanie and Kimberly Carpel, animal activists extraordinaire. They both just graduated from California State University—Northridge, where they started Students for the Ethical Treatment of Animals. After the graduation ceremony, their Mom and Dad (both vegan as well) threw them a huge reception (all the food was vegan of course) that wowed both the vegans and non-vegans alike.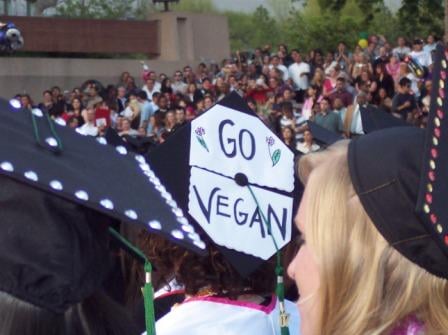 Kimberly and Stephanie have a pretty exciting summer ahead of them as well. They're soon heading off to Spain for the annual Running of the Nudes and shortly thereafter, they'll be arriving here in Norfolk to intern at PETA for the summer.
Can't wait to meet y'all!