You'd never realize it from her thin, frail body with bones protruding below the skin, but Ole Lady was once used as a hunting dog. Eventually, she was no longer wanted by her owner, who penned her in the backyard and forgot about her. The sickly dog was forced to live in the mud, freezing rain, and snow as dangerous February weather hit North Carolina hard.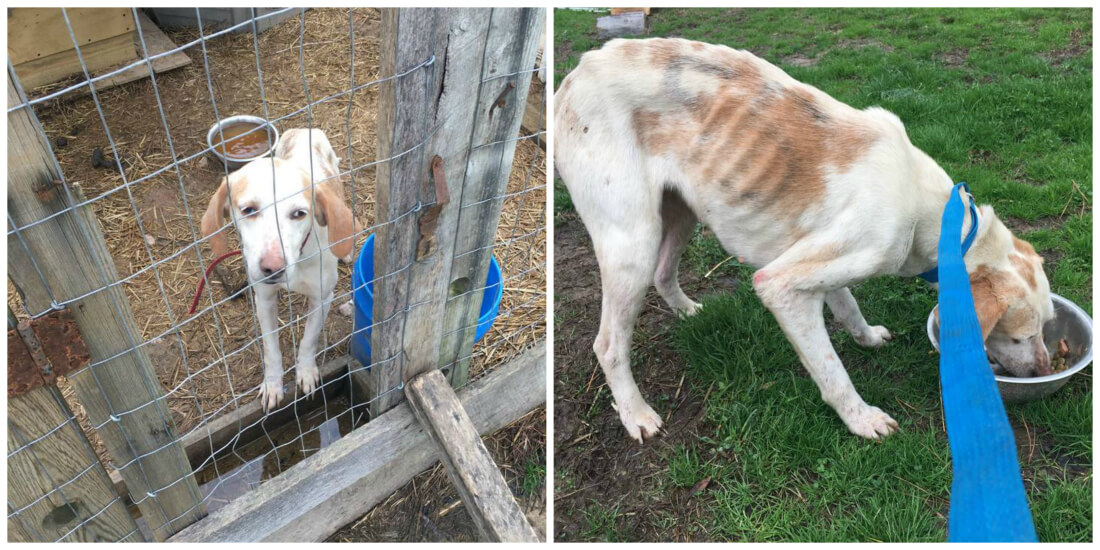 Thanks to the persistence of PETA's field team, Ole Lady was given to us and now has a chance to find a loving indoor home. Even so, February is a harsh, frightening month for countless other animal companions forced to live outdoors. Our fieldworkers are no strangers to finding neglected dogs frozen to death inside abysmal pens or on chains. We do what we can to help animals like these survive the season.
Many animals like Ole Lady live every single day chained or caged outside, alone in all weather extremes with essentially garbage as their only "shelter."
This February, our field team rescued Snowball here, who was serving a life sentence on a chain. Now he's up for adoption at the Peninsula SPCA.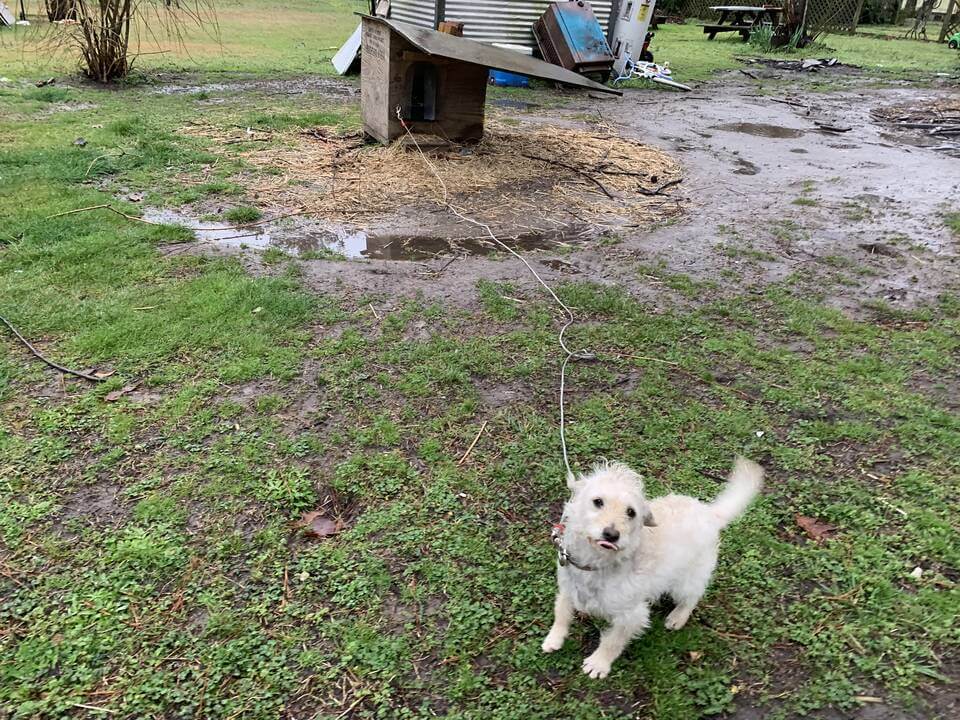 Hank was also given a second chance at life after we found him chained outside during a snowstorm. He was transferred to Bay Beagle Rescue.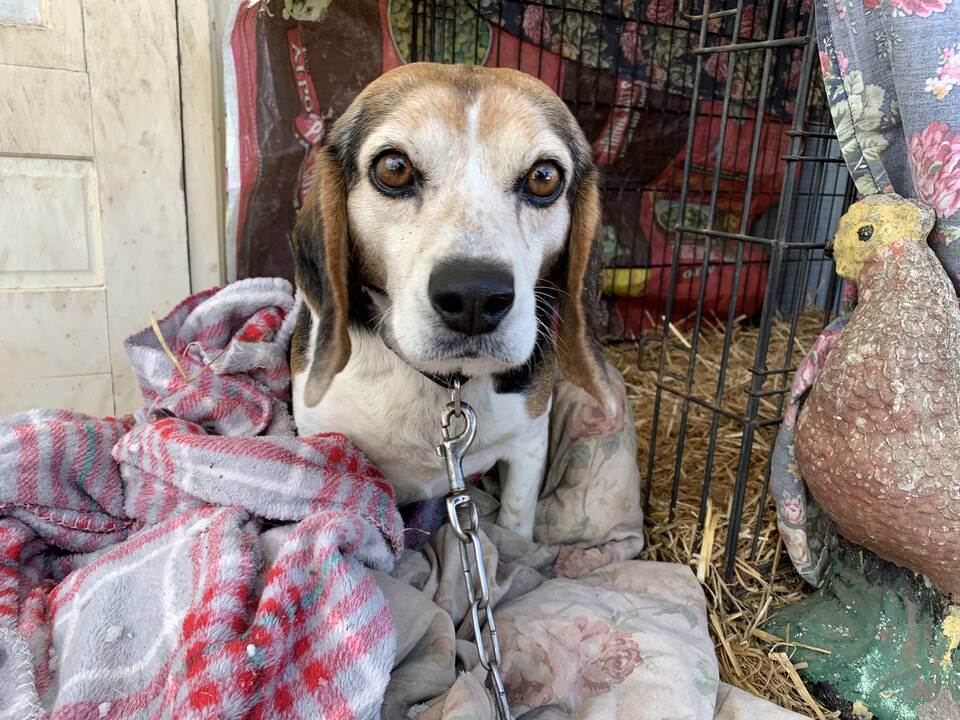 This emaciated pit bull puppy named Christian is out of harm's way and up for adoption at the Norfolk SPCA.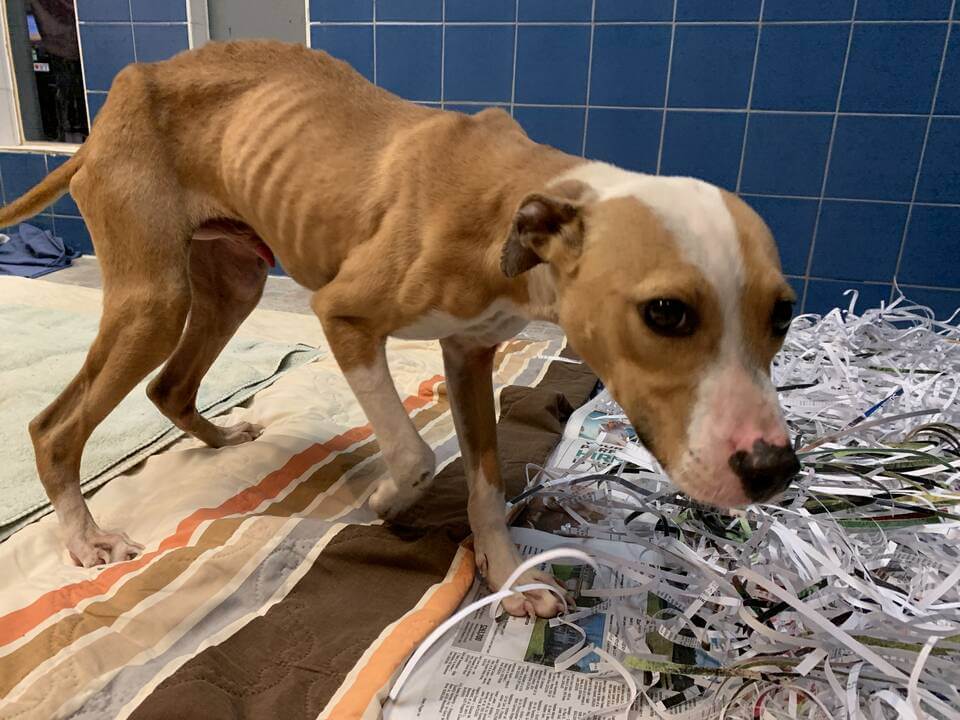 Lady and her newborn pups went from spending all their waking hours on the wet, frozen ground to being properly cared for in a foster home …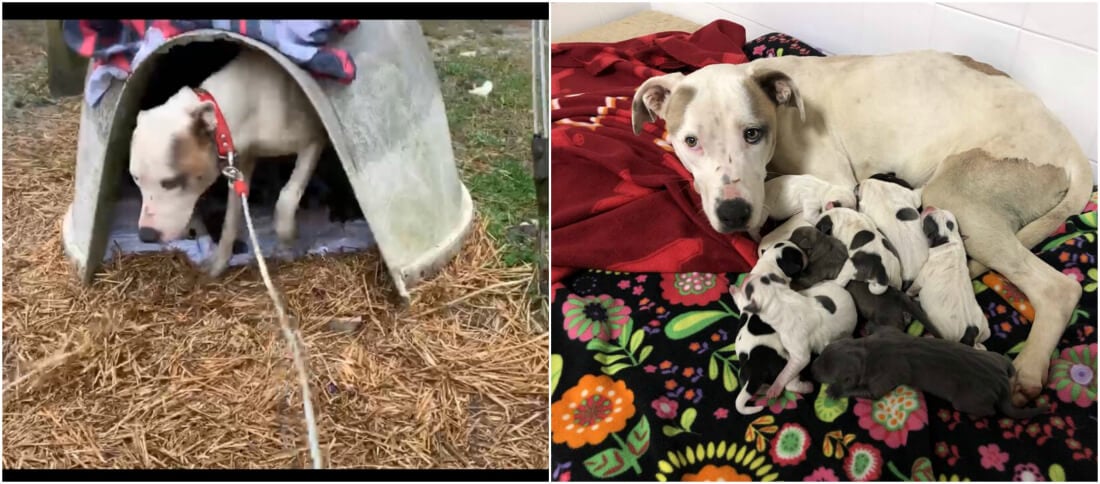 … and the same goes for this unnamed puppy, who was given to PETA and transferred to the Norfolk SPCA.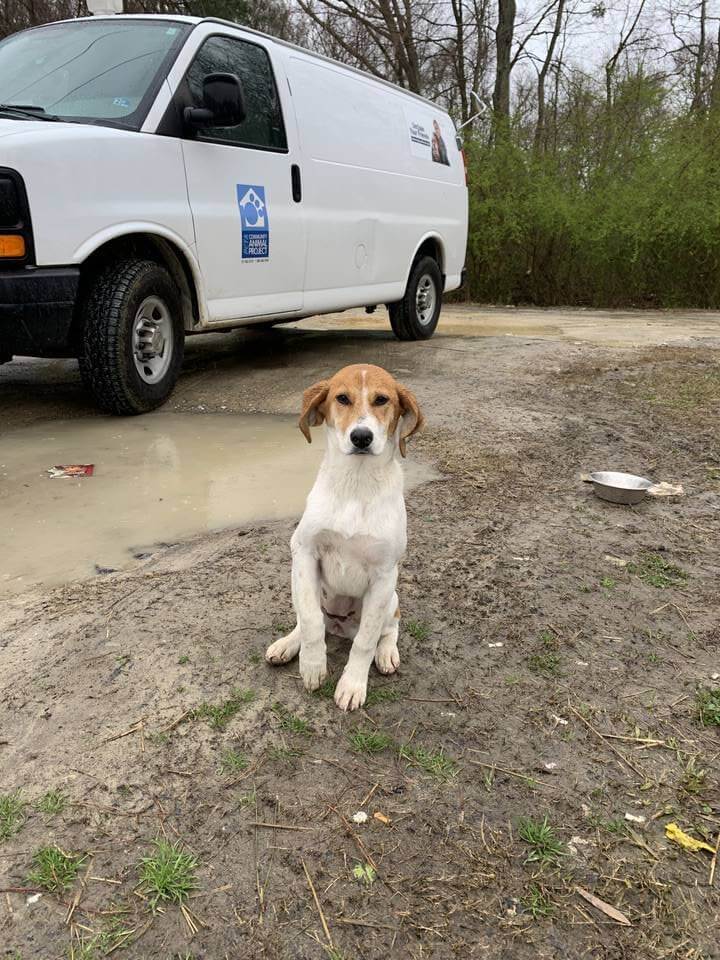 Our doghouses may very well be the only gifts from genuinely caring people many dogs have ever received.
Beauty desperately needed a doghouse to replace a flimsy carrier that left her soaking wet whenever it rained. Imagine trying to stay warm and survive in conditions like this.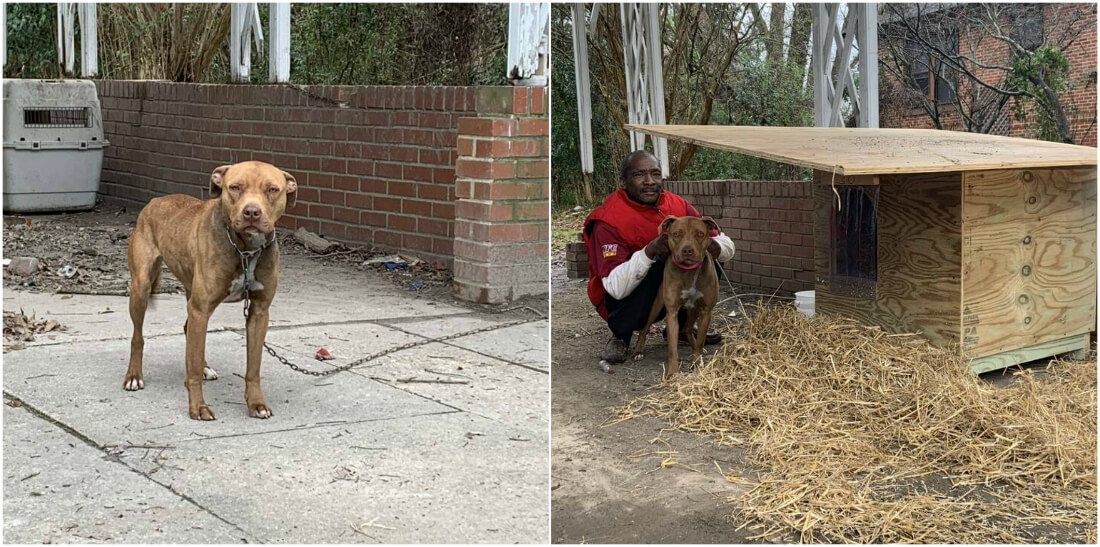 Rain also received a new PETA doghouse …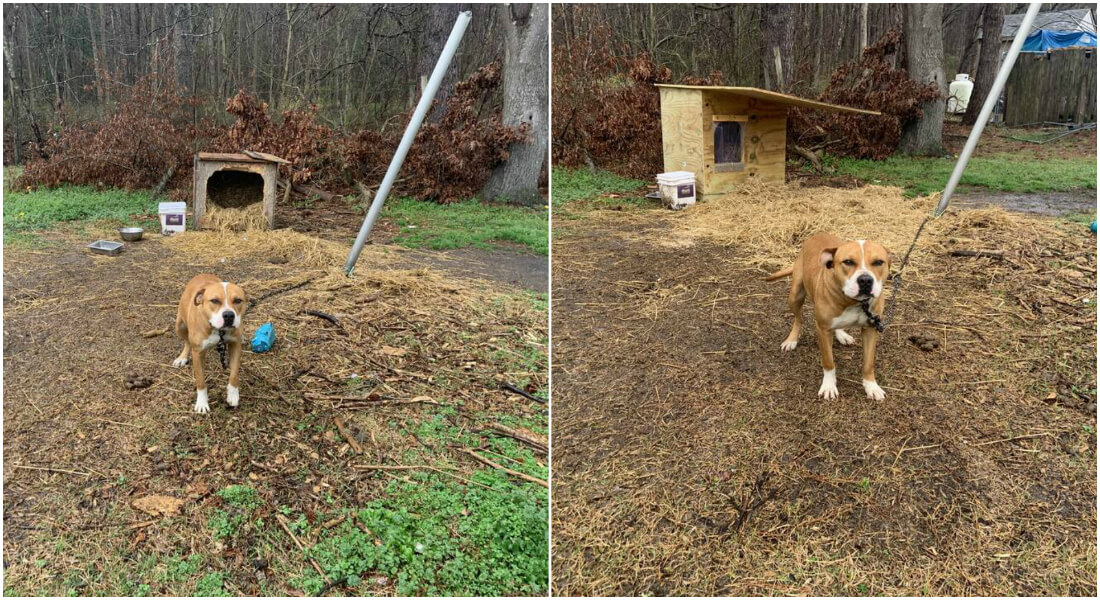 … and so did Blade …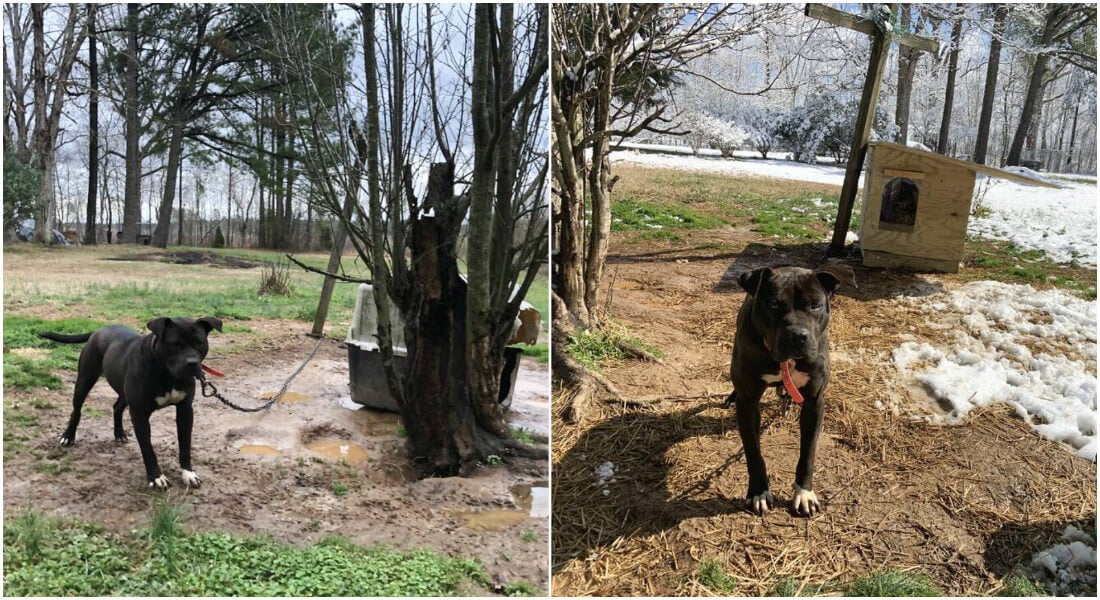 … and Sharon did, too.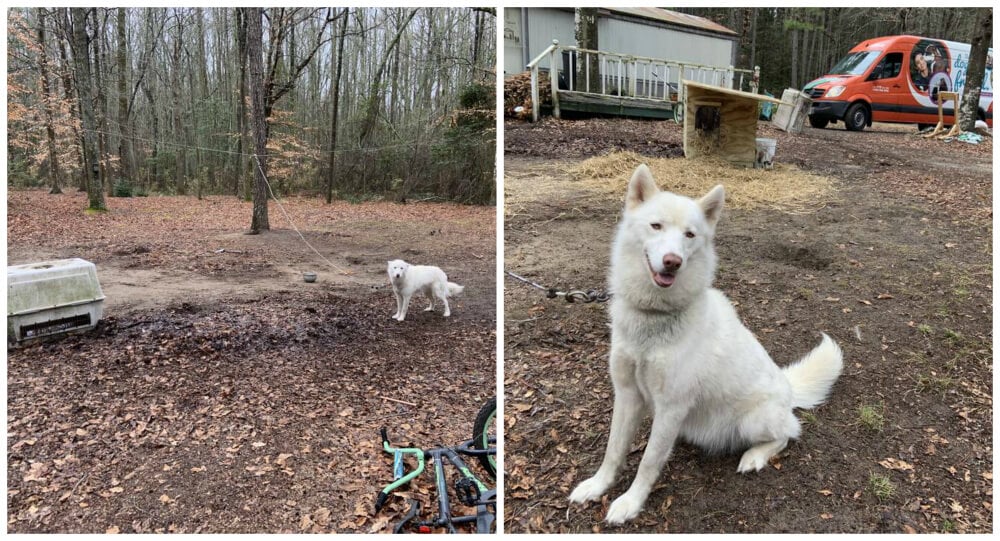 Our efforts to relieve suffering animals never slow down, even in the dead of winter.
PETA was able to remove five totally unsocial, aggressive dogs from a rural property. A chain was so deeply embedded in the neck of one of them that her skin had grown through the links. PETA's fieldworker persuaded the octogenarian owner to surrender all the dogs on the property and to agree not to get any more.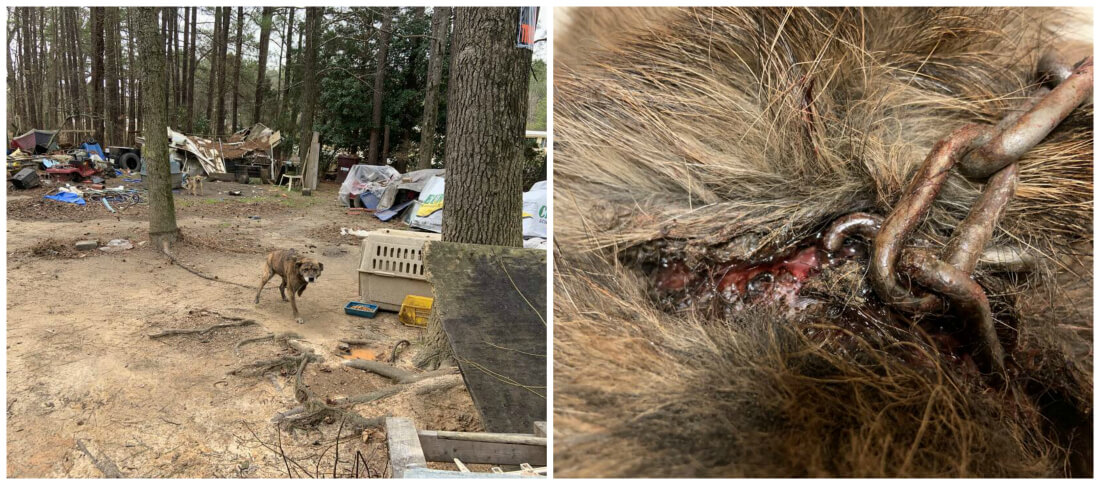 Pam and Sissy had once lived on the streets—until an elderly man caught them and locked them in a cramped, makeshift, muddy pen. He had been feeding them there for over a year but no longer even lived on the property. Thanks to the help of local law enforcement, we tracked him down, and he gave up both dogs.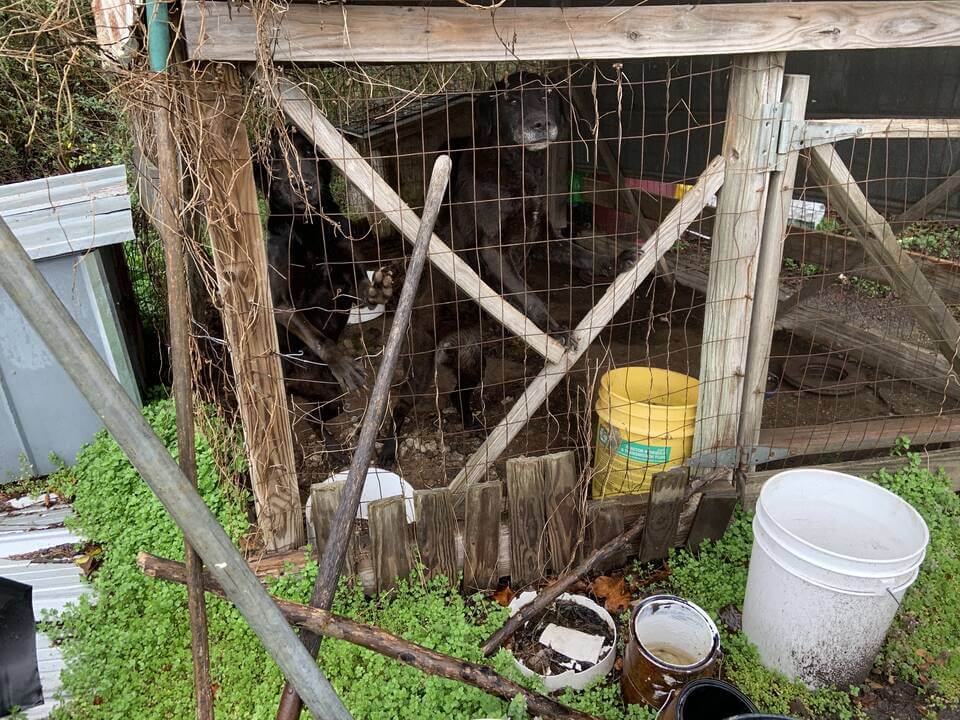 Bull's owner flagged down our fieldworkers regarding his geriatric, chained pit bull. The dog's testicles were extremely swollen, and he was likely suffering from testicular cancer. His owner requested that his suffering be ended.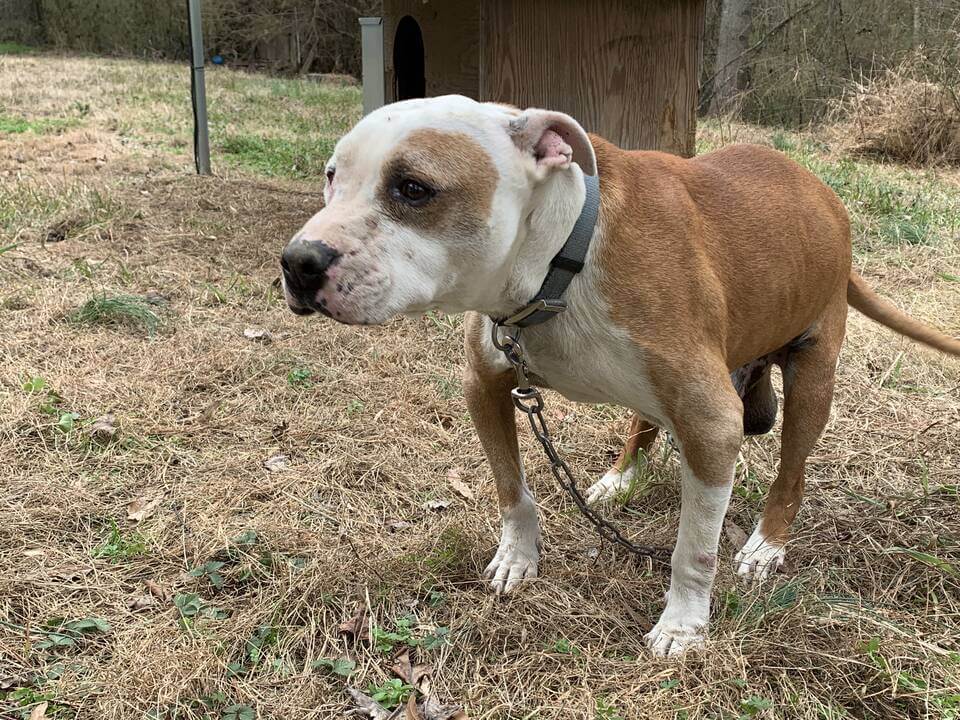 Trouble's caretakers took her to PETA for end-of-life help after she developed a massive mammary tumor that ruptured and became infected.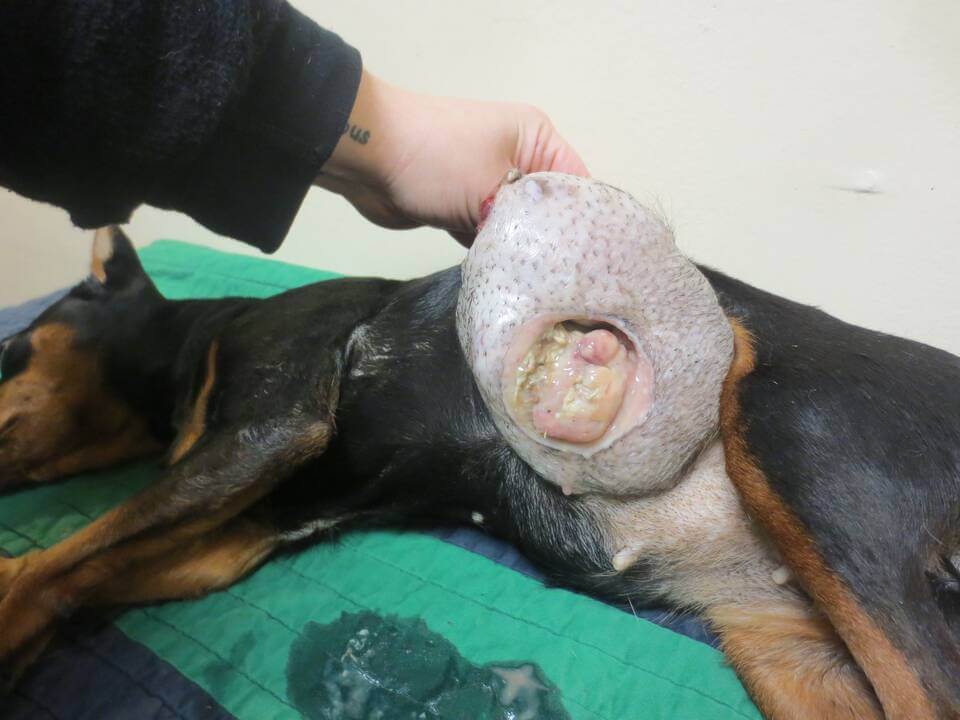 We came to the rescue of this badly injured feral cat and provided him with a peaceful exit.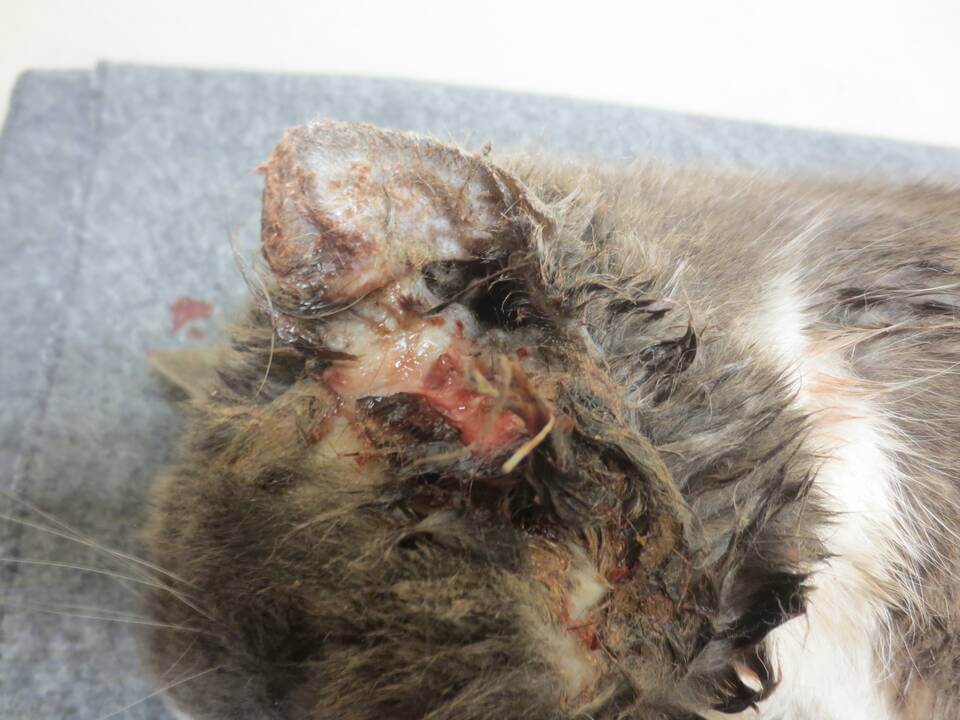 Like every month, we were busy in February working to end animal homelessness.
During February, in celebration of National Spay Day, PETA offered even lower-cost spay/neuter surgeries, with Fridays dedicated to felines. Thanks to the generous support of a donor who subsidized the cat clinics, we were able to spay or neuter 312 cats, all at no or very low cost to their owners. That's on top of the 1,260 dogs we sterilized!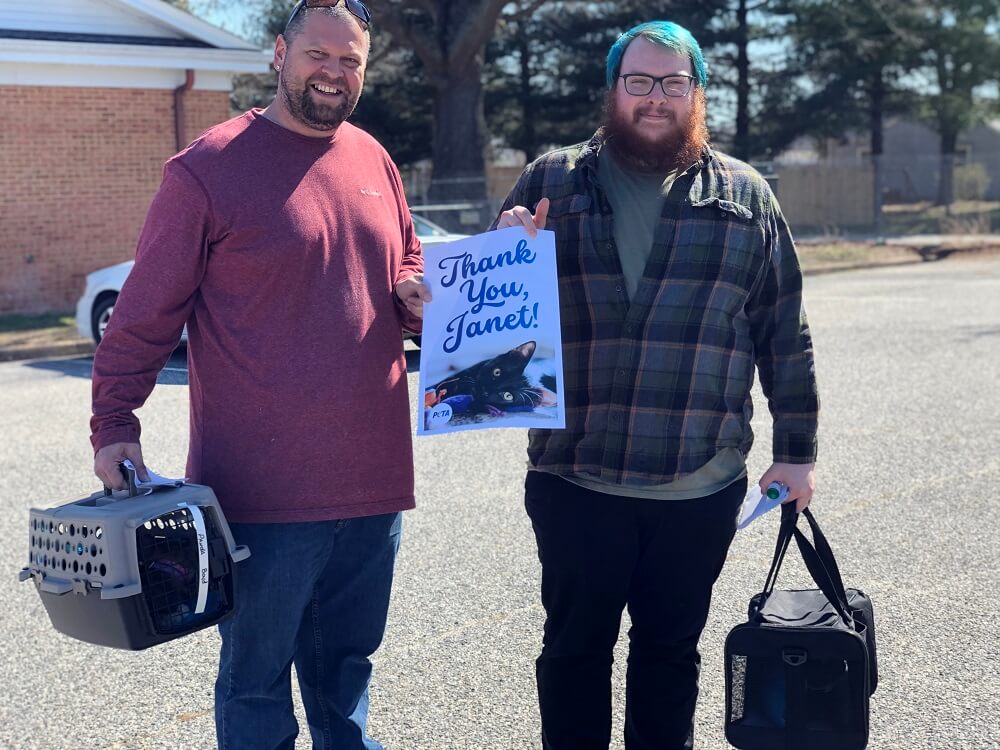 You, Too, Can Make a Difference for Animals
When you see animal abuse, please try to stop it or at least report it. Remember: Adopt, don't shop—and have your animal companions spayed or neutered. You could also volunteer at your local animal shelter or rescue center. And ask local government officials how you can help get laws passed that would require animal care standards and ban tethering, breeding, and the selling of animals in pet shops. Click on the link below to learn more and take action.