At a healthy-eating event yesterday, President Barack Obama revealed that his favorite food is broccoli. Now you can celebrate our veggie-loving commander-in-leaf with a "Broccoli Obama" T-shirt.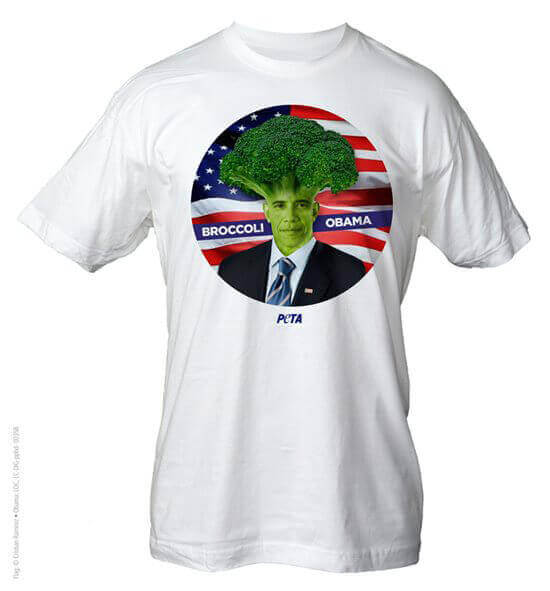 © Christian Ramirez | CC by 2.0
Broccoli is full of vitamin C, vitamin K, calcium, and fiber. And as the president knows, it tastes great!  Order your shirt today for only $18.99 by contacting us at [email protected] and we'll also send you broccoli recipes.
If you want to join the president in touting his favorite green vegetable, order a "Broccoli Obama" T-shirt today—and have a meal that's very presidential.