Passengers preparing to board China Southern Airlines (CSA) flights out of Los Angeles International Airport encountered some unexpected turbulence before they even got off the ground when they ran into a contingent of PETA protesters led by a "chimpanzee" at the ticket counter.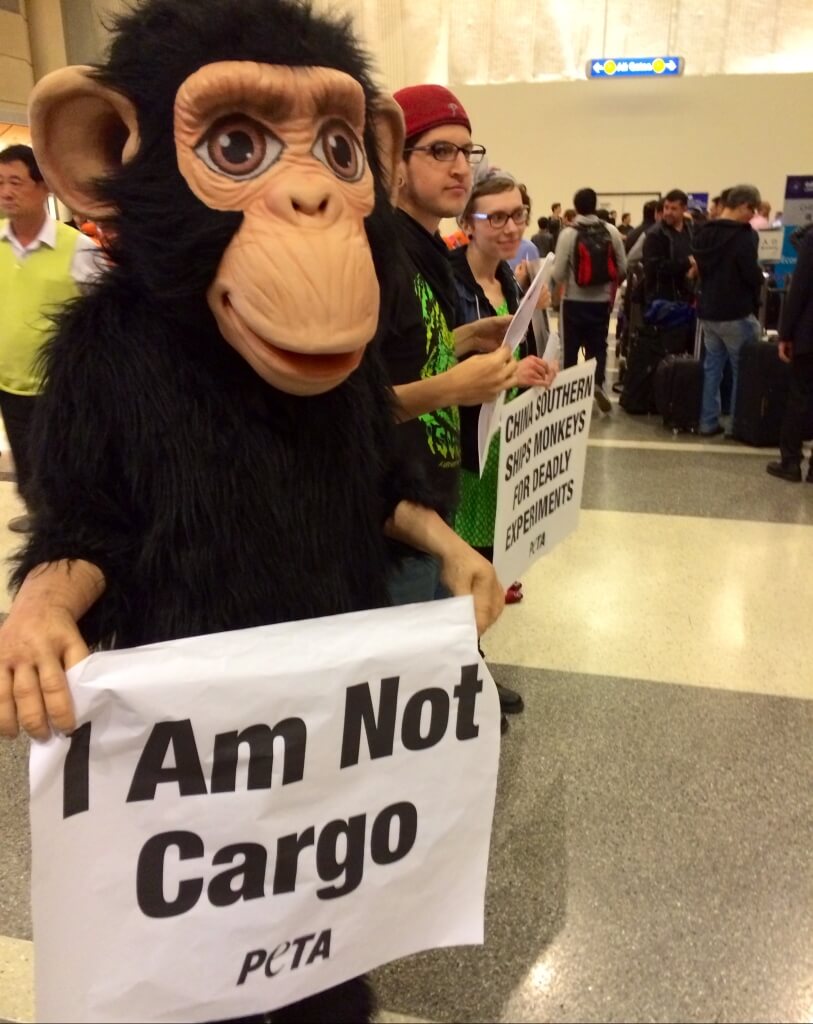 The PETA protesters handed out 300 leaflets to CSA passengers, who were appalled to discover that monkeys in China are crammed into small crates and loaded into dark, terrifying cargo holds on CSA flights bound for U.S. laboratories. Once they arrive, the monkeys may be injected with or force-fed experimental chemicals, as documented during a PETA undercover investigation.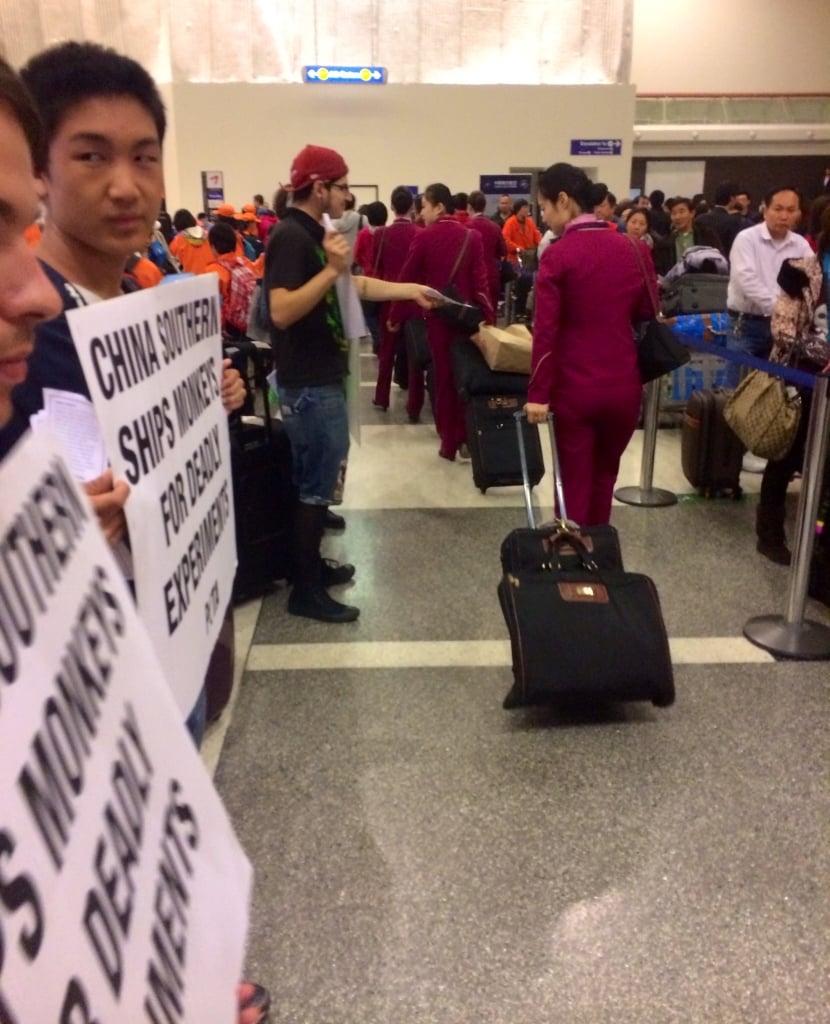 One Chinese CSA passenger was so upset that he leapt right into action, helping distribute our leaflets to fellow flyers. He also took photos of our posters and immediately posted them on his Facebook page along with a note written in Chinese so that he could spread the word to his family and friends back in China.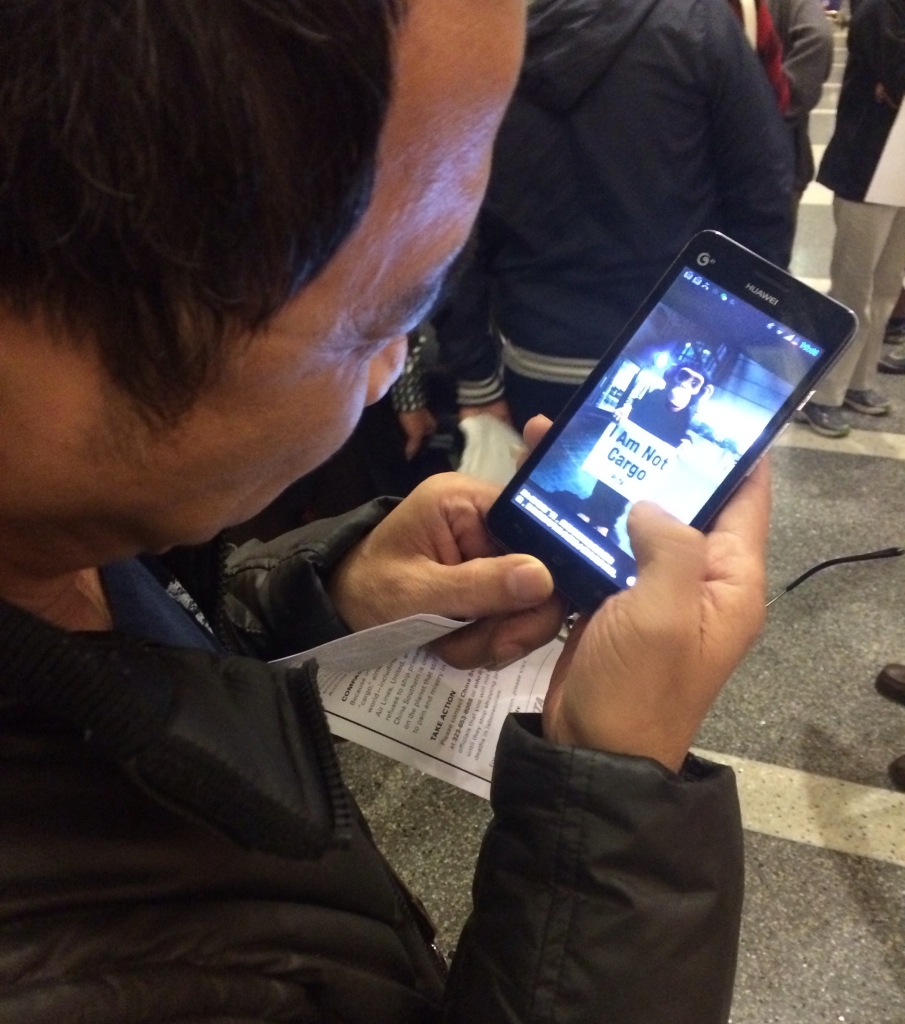 What You Can Do
Urge China Southern Airlines to join every other major airline in China by refusing to ship primates to laboratories, and let it know that you won't fly with the airline until it does so.