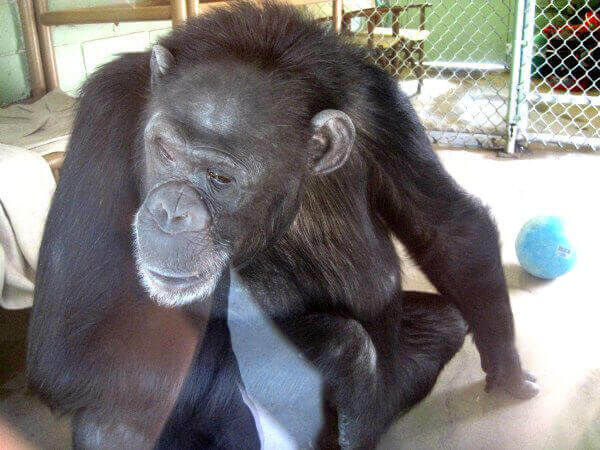 Last week, we told you about the abrupt closure of the decrepit Las Vegas Zoo in the wake of the walk-out of its entire zookeeping staff and how we were hopeful that the zoo's lone chimpanzee, Terry, would at long last be transferred to a sanctuary after nearly 18 years in solitary confinement.
We contacted the North American Primate Sanctuary Alliance (NAPSA) to express our support for sending Terry to a sanctuary instead of to another roadside zoo. That required funds, and that's where our hero Sam Simon and another wonderful PETA President's Circle patron stepped in. Thanks to their generous support, PETA could contribute to Terry's transfer to Save the Chimps, the same beautiful Florida sanctuary where J.R., another chimpanzee who was also held in solitary confinement at roadside zoos for years, now lives. Stay tuned for updates!
What You Can Do
Boycott all roadside zoos: It's always the animals who pay the price. Terry paid heavily, with nearly two decades in solitary, and other animals at the Las Vegas Zoo paid with their lives, including an elderly, blind otter and three baby agoutis (rodents related to guinea pigs), who reportedly died in the chaos following the zoo's closure.