Tails are wagging and purrs can be heard in the Windy City. Why? Chicago's City Council voted 49-1 to pass legislation that will ban the city's pet stores from selling dogs, cats, and rabbits from commercial breeders beginning in March 2015. Instead, any animal at a pet store in the city must come from a shelter!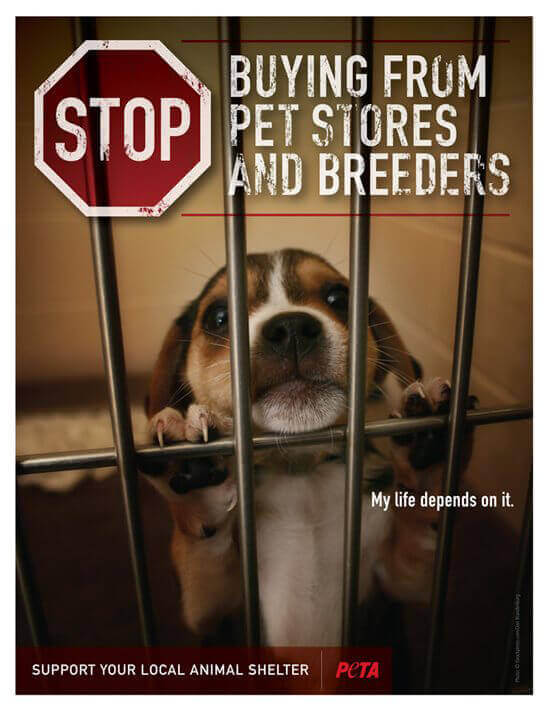 This lifesaving legislation will take a bite out of the hideously cruel breeding industry. Pet stores are notorious for selling animals obtained from puppy and kitten mills, which intensively confine animals in tiny, wire-floored cages and deprive them of exercise, socialization, proper nutrition, and veterinary care. The law will also give countless animals a better chance at finding good homes by placing adoptable dogs, cats, and rabbits in locations where they will be more likely to be seen—and adopted—by loving families.
The winds of change are blowing for animals in the Windy City. We can create a refreshing change for animals where we live by encouraging our city officials to pass a similar ordinance and urging everyone we know to adopt homeless animals from shelters instead of buying animals from pet stores or breeders.