Mon Dieu! Hearts were no doubt palpitating at swanky New York eatery Per Se when the Michelin-starred restaurant earned a shocking C grade from the city's health department. (By contrast, 87 percent of the city's restaurants earned an A.) Per Se's chef may need to be revived with smelling salts, but here at PETA, we think they got off easy, and we told them so today by delivering our own "inspection report":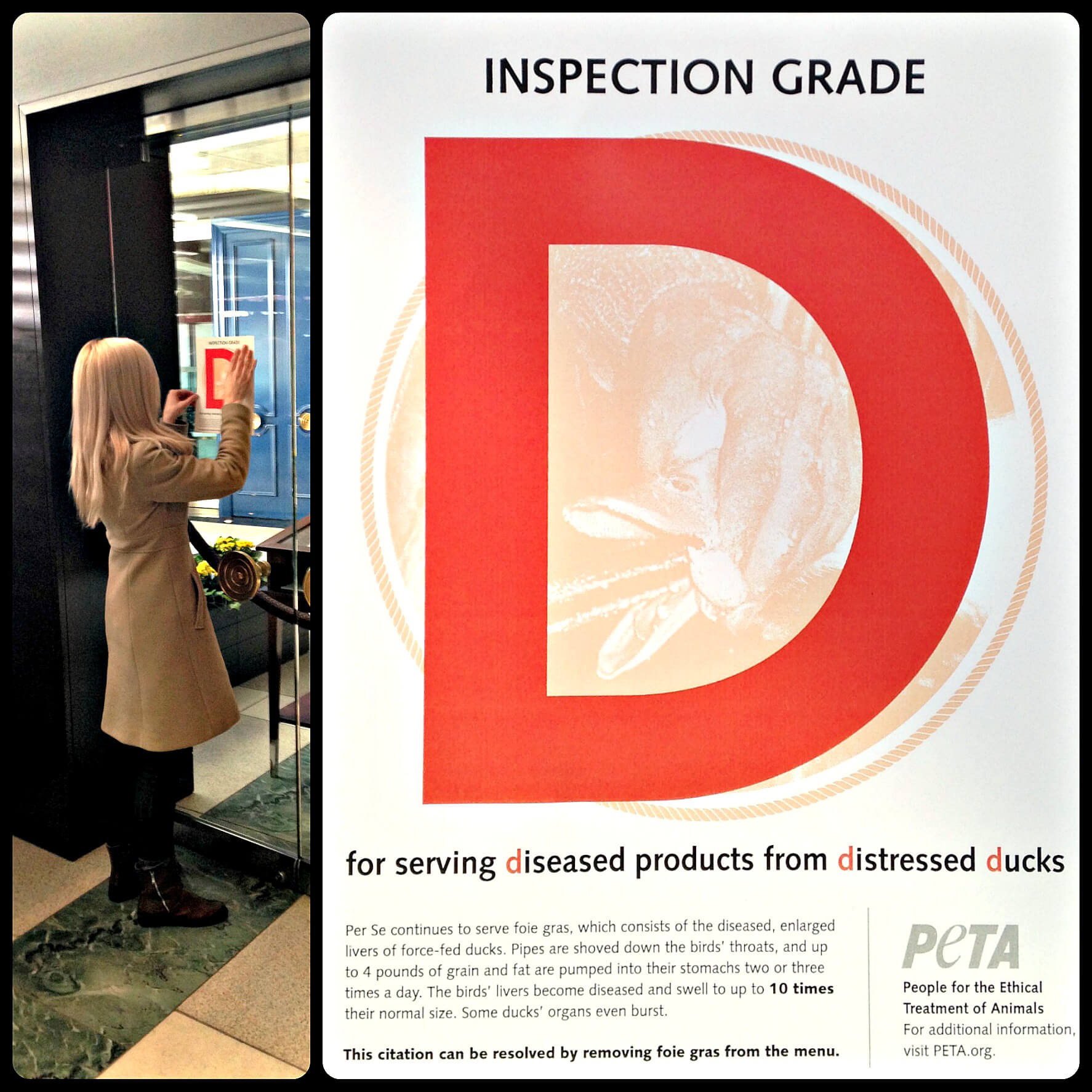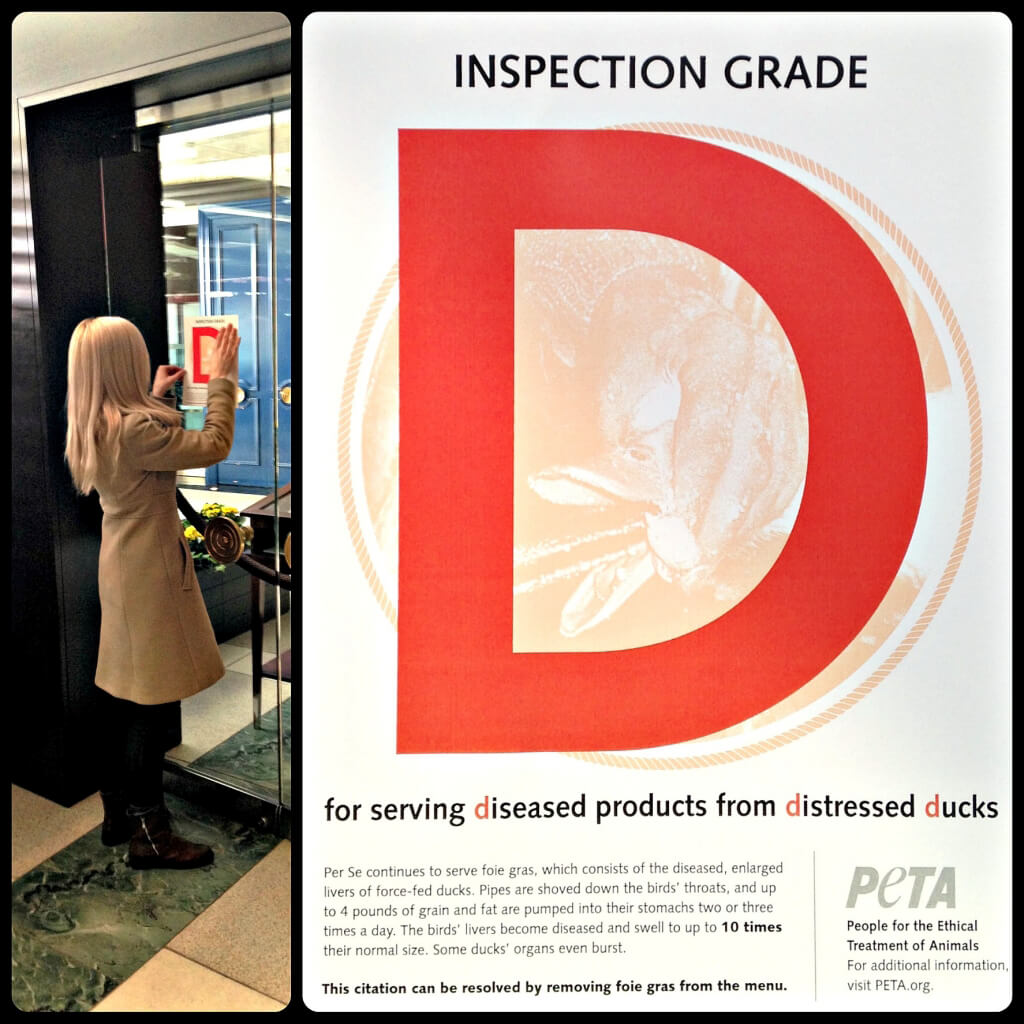 The D grade on our report stands for the diseased duck livers featured on the restaurant's $310 tasting menu.
Per Se sources its foie gras from Hudson Valley Foie Gras, where a PETA investigator documented that workers dragged ducks by their necks and pinned the ducks between their legs before ramming metal tubes down their throats and pumping food into their stomachs:
Per Se obviously isn't graded on a curve, but hopefully, it will learn on a steep one and stop selling foie gras maintenant.