Update: Joshua Moore has been indicted on five felony counts of animal torture, five felony counts of aggravated cruelty, and one misdemeanor count of depicting animal torture. PETA presented the Chicago Police Department's Animal Crimes Team with a Hero to Animals Award for its swift work in seizing the abused dogs—five dogs and five puppies—and promptly charging Moore for his crimes.
A man and a boy who physically and psychologically tortured several small dogs in a series of sadistic YouTube videos have been charged with multiple counts of felony and misdemeanor cruelty to animals, thanks to the swift work of PETA and authorities in Fort Wayne, Indiana, and Chicago.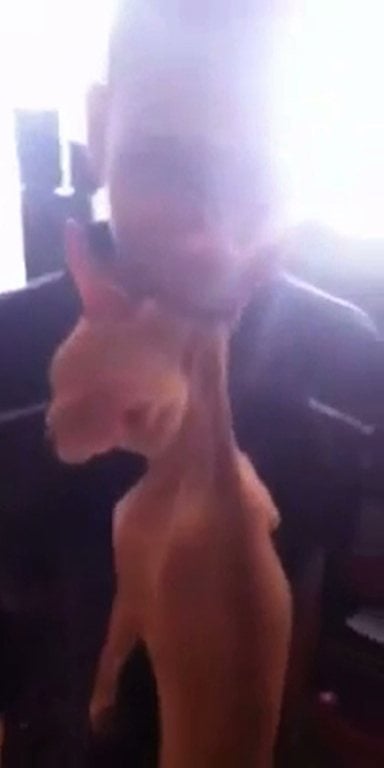 The videos show 22-year-old Joshua Moore and a teenage boy hanging and spinning a dog by a leash, violently ripping duct tape off a dog's testicles, and biting a dog's neck until he cried in pain. The pair is also shown hiding a mother dog's five puppies and watching as she frantically searches for them, repeatedly throwing the mother dog in the air, trying to force a dog to eat feces, and pouring lemon juice down a dog's throat, among other horrors.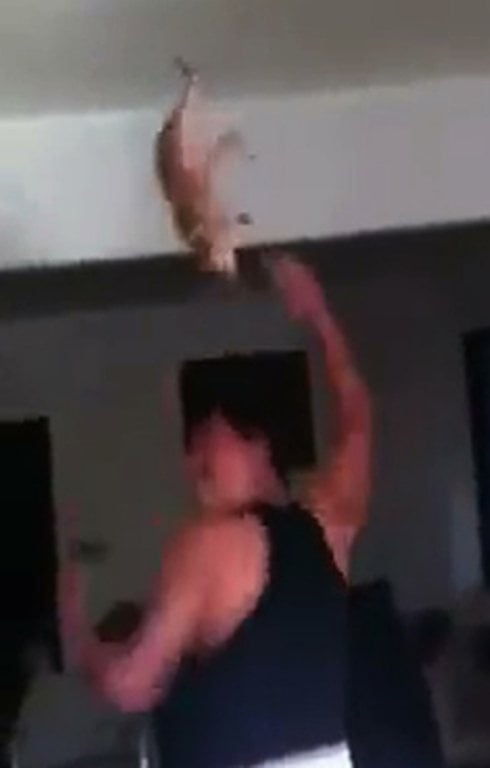 Tracking Down the Torturers
The clips have been taken off YouTube, but PETA saved the video evidence (which would have otherwise been lost!) and provided it to Fort Wayne Animal Care & Control (FWACC) on Sunday. The agency immediately jumped into action to locate Moore, who had posted on his Facebook page that he was living in Fort Wayne.
On Tuesday morning, a Fort Wayne vice and narcotics officer identified Moore, at which time Moore was detained, interviewed by FWACC, and released. The videos, information gained from the interview, and supporting reports were immediately forwarded to the Chicago Police Department, giving that agency the probable cause needed to take action. On Thursday evening, FWACC intercepted the bus that Moore was traveling on from Fort Wayne to Chicago, where Chicago police officers were waiting.
Moore was arrested and charged with four felony counts of cruelty to animals and eight misdemeanor counts of cruelty to animals. The 13-year-old has been charged as a juvenile with six counts of aggravated cruelty to animals and three counts of animal torture. Ten dogs, including five puppies, were seized and are now in protective custody.
What You Can Do
These dogs would still likely be suffering at the hands of their abusers if someone hadn't alerted us to the videos. If you know or suspect that someone is harming animals, don't delay—report cruelty immediately to local law-enforcement officials and animal control authorities, and if you don't get anywhere, contact PETA. You'll help keep the whole community safer by speaking up—animal abusers are bullies who victimize the defenseless, including members of their own species.