Edith always knew she deserved a starring role, and now she finally has one. The formerly chained dog, a fluffy black chow mix, is the star—along with dozens of other chained or penned dogs—of Breaking the Chain, a groundbreaking new documentary about PETA fieldworkers' efforts to improve the lives of neglected "backyard dogs" produced by Oscar winner Anjelica Huston.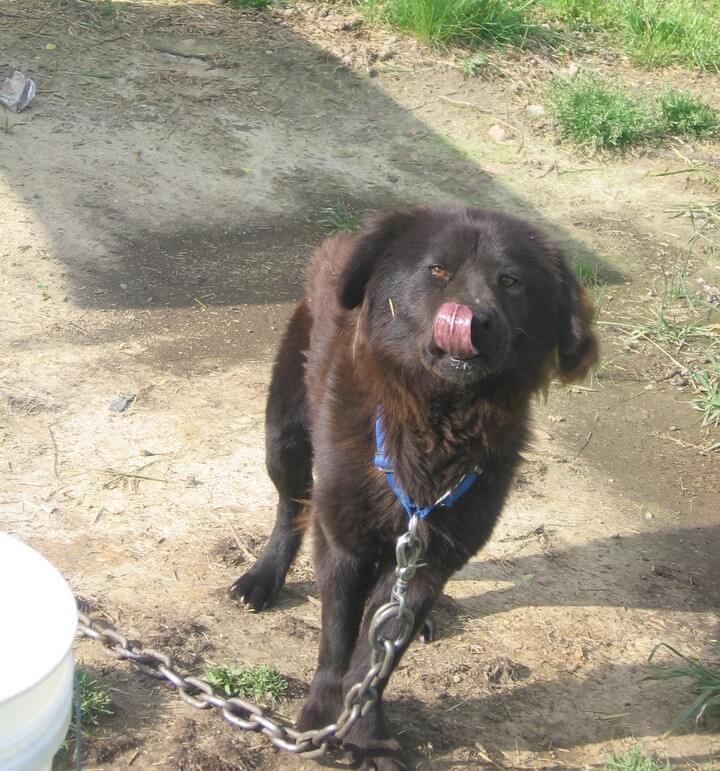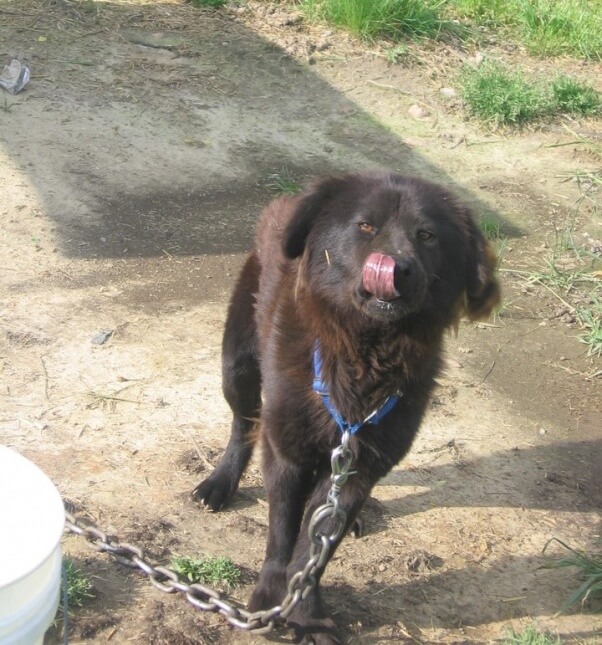 Edith (then called "Fluffy") spent years yearning for a chance to show what she was capable of. The opportunity finally came on a chilly spring day when two PETA volunteers out delivering straw bedding spotted the aging, unkempt dog behind a rundown trailer in rural North Carolina. They put straw in her doghouse to keep her warm and dry, cleaned up her small patch of dirt, gave her some treats and ear scratches, took photos, and jotted down the owner's name and address.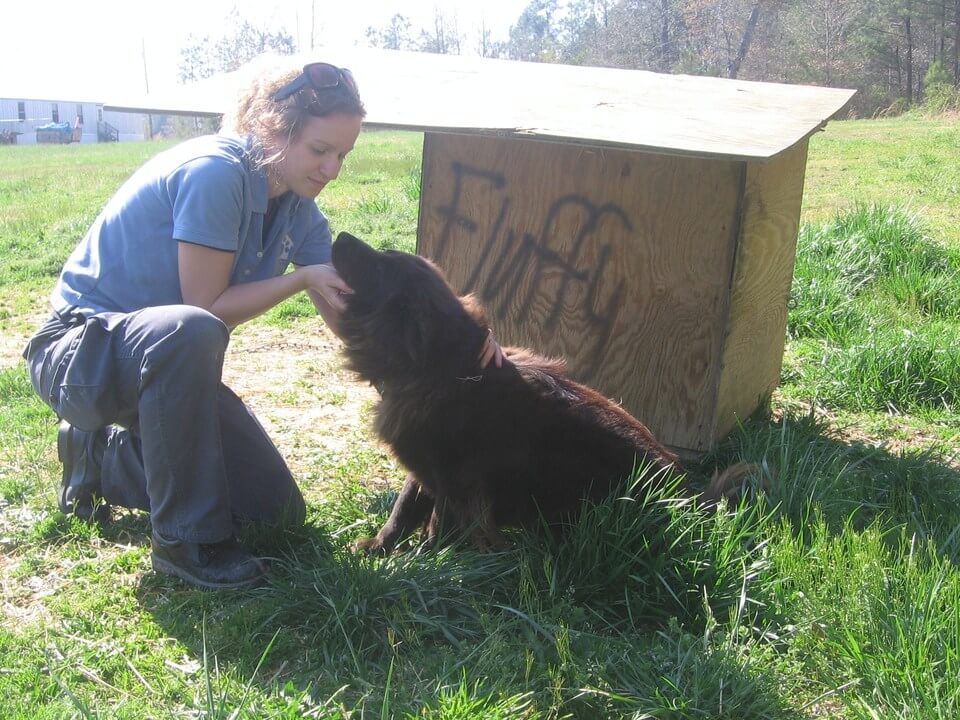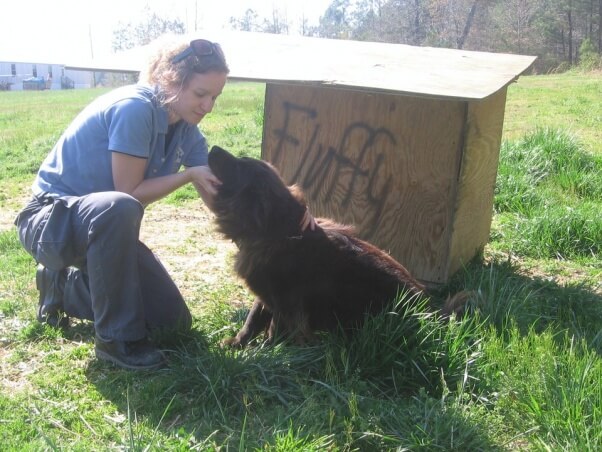 The next day at the Sam Simon Center—our headquarters in Norfolk, Virginia—PETA staffers Emily Allen and Jes Cochran were going through the volunteers' photos and did a double take when they saw "Fluffy." She sure looked like Edith, whom Jes had been visiting at another address for years and had delivered a doghouse to, transported to PETA's mobile clinic for a free spay surgery, and routinely given lots of toys, treats, food, fresh water, and tummy rubs. However, two years earlier, Edith had disappeared, and Jes hadn't known what had happened to her.
The life of every chained dog is heartbreaking, but Edith had struck a chord with Jes, who had been visiting her since she was a young, wriggling bundle of soft black fur. As the years passed, Edith's puppy-like optimism and enthusiasm had never dimmed. Unlike many other chained dogs, who go mad from intensive confinement, she had never become fearful or aggressive. She always greeted Jes like an old friend, with face licks and by flopping over onto her back for tummy rubs. Edith never really cared about treats or toys—all she wanted was attention.
When Edith disappeared, Jes assumed the worst, knowing the many dangers that "backyard dogs" face, including contagious diseases, heartworms, exposure, heat exhaustion, dehydration, and attacks by loose dogs or cruel people.
You'll have to watch the documentary to find out whether Edith and Jes were reunited.
Breaking the Chain is streaming FREE on Prime Video for one month.
The incredibly moving documentary, #BreakingTheChain, is now streaming for FREE on @PrimeVideo & only $0.99 across all other video-on-demand services for the next month.

The film shows how PETA fieldworkers spend every day helping animals in need. https://t.co/q2e4Jr6Lgo pic.twitter.com/bH9UcktRmC

— PETA (@peta) November 10, 2020
The film is also available on other video-on-demand platforms such as Apple TV, iTunes, and Google Play.
Breaking the Chain will also be shown at the Richmond International Film Festival and the American Documentary and Animation Film Festival in September and October. Don't miss it!