On August 10, Ryder, a horse used for carriage rides, collapsed in the middle of a busy New York City street, likely due to illness and heat exhaustion. He lay on Ninth Avenue for over an hour—with no veterinary care—while his driver reportedly slapped him, whipped him, and screamed at him to get up. PETA exposed this horror on social media within minutes.
Making horses pull loads like carriages is cruel. Horses are forced to toil in extreme weather conditions, dodge traffic, and pound the pavement all day long. They may develop respiratory ailments from breathing the exhaust fumes of motor vehicles, and they can develop debilitating leg problems due to walking on hard surfaces.
This appalling incident garnered attention from people all around the world, including celebrities. They immediately took to social media to express their disgust and concern that this cruel, outdated tourist trap is allowed to continue:
Bella Hadid
Kendall Jenner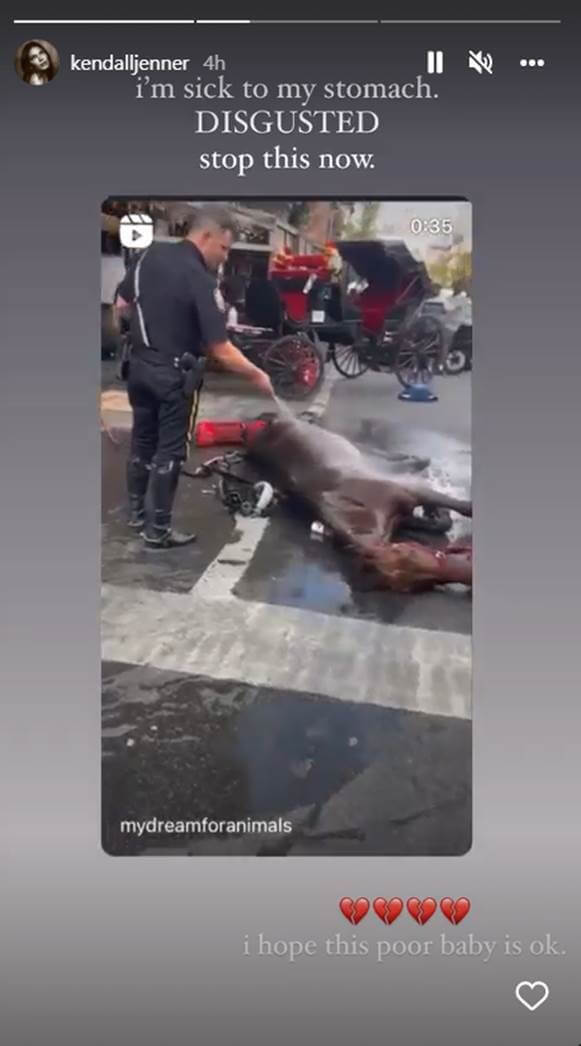 Kaley Cuoco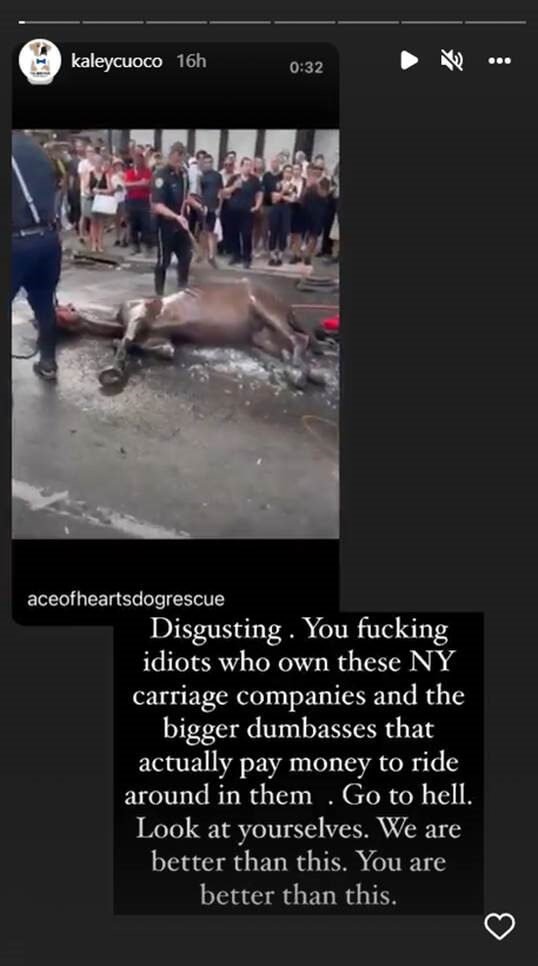 Nikki Glaser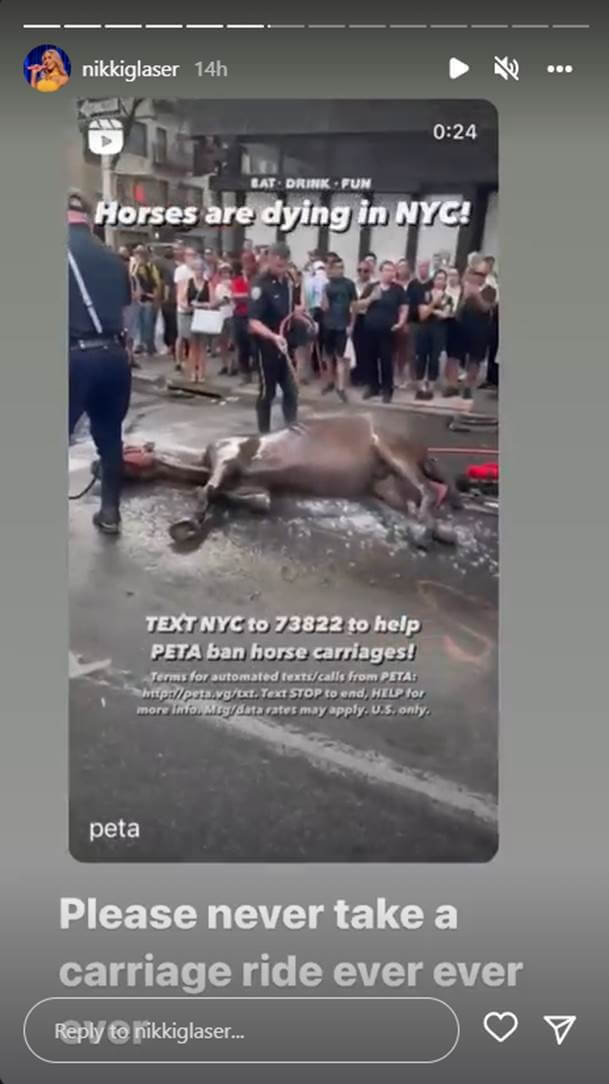 Heather Rae Young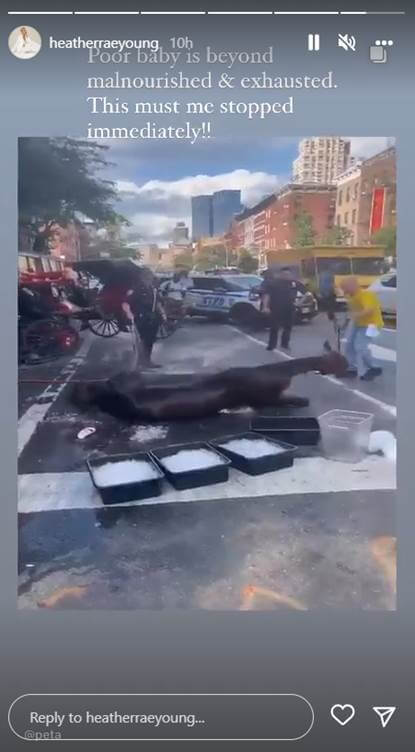 Joey King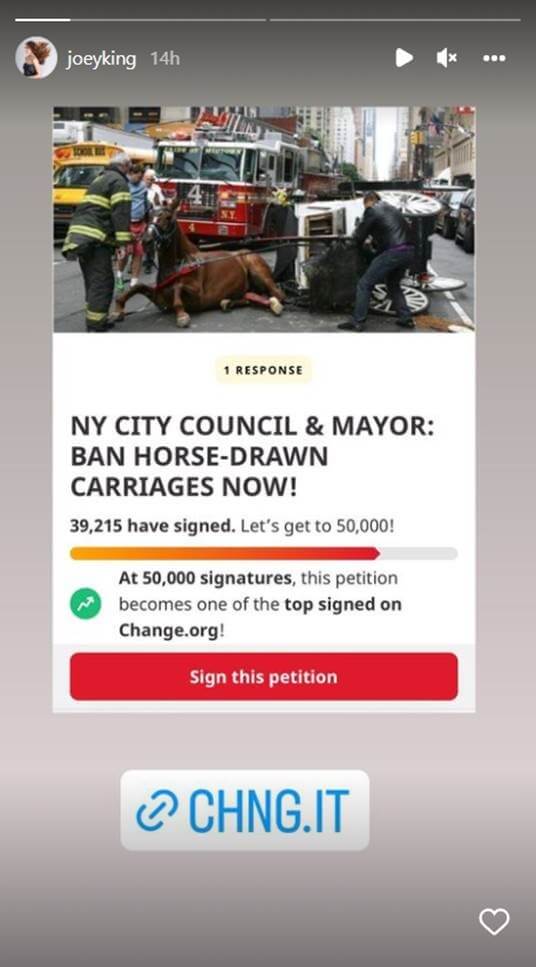 Daniella Monet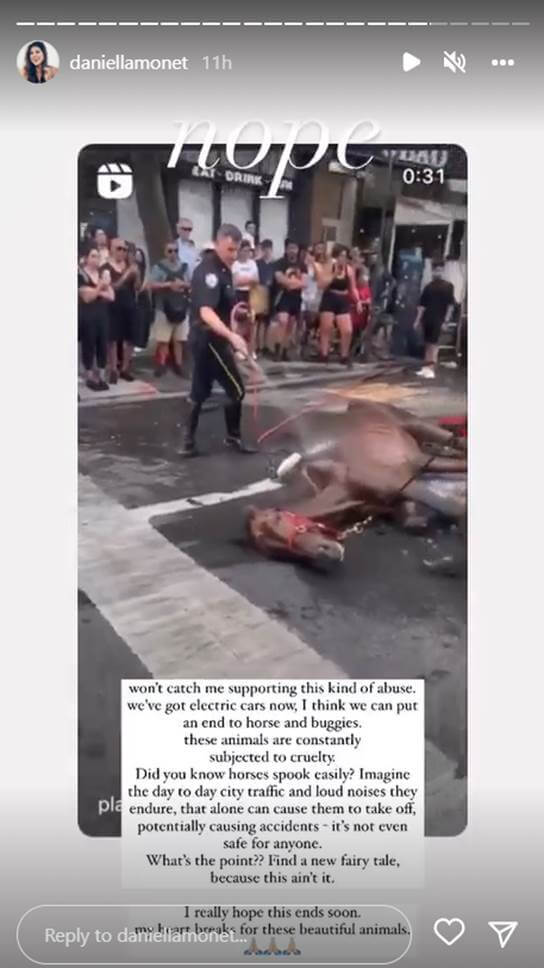 Shannen Doherty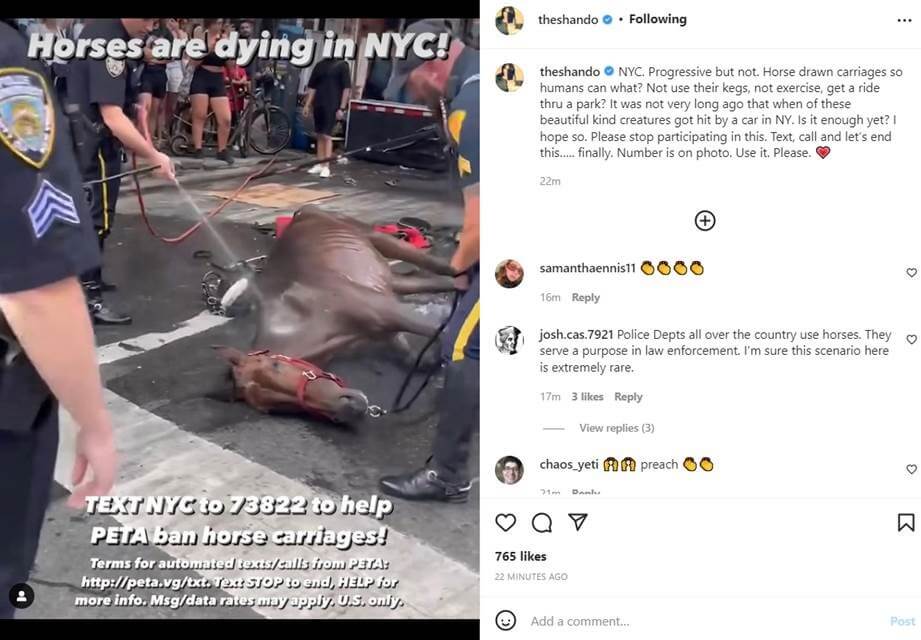 Crystal Hefner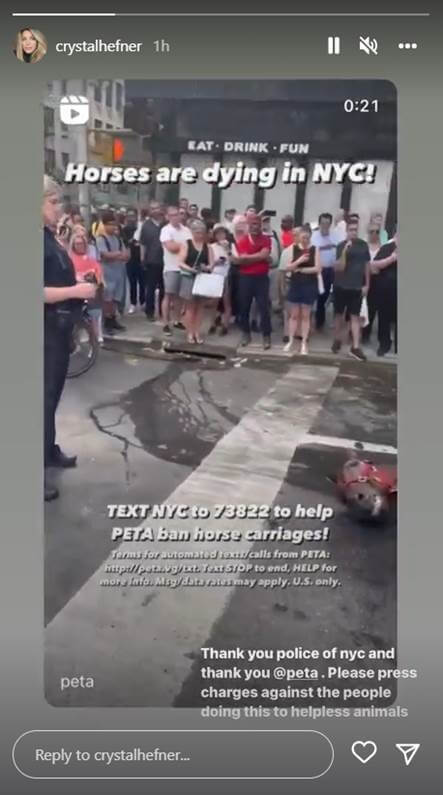 Taryn Manning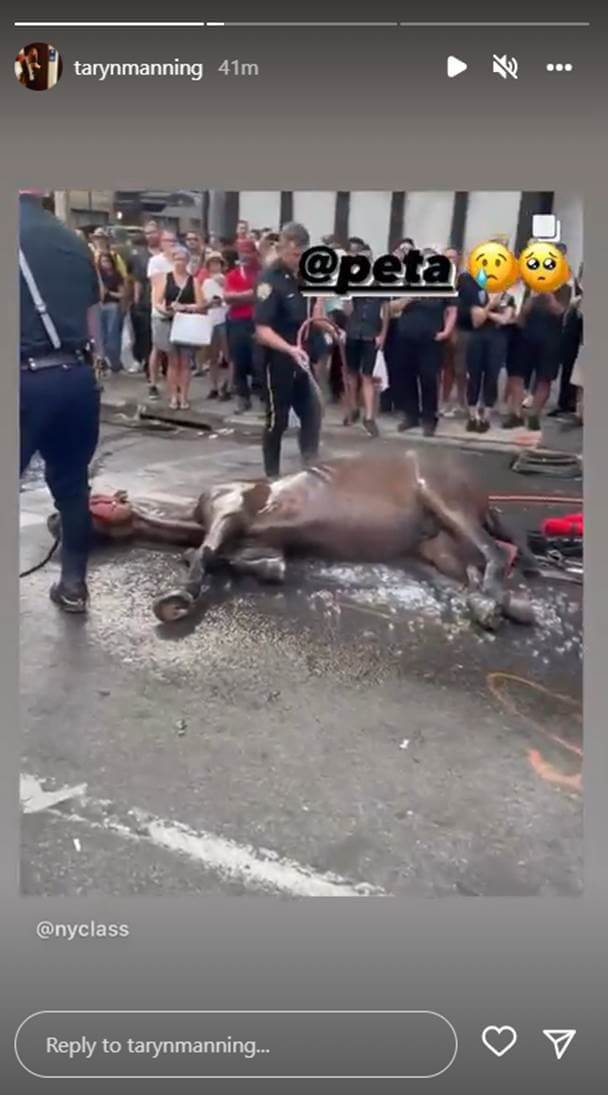 Brandi Cyrus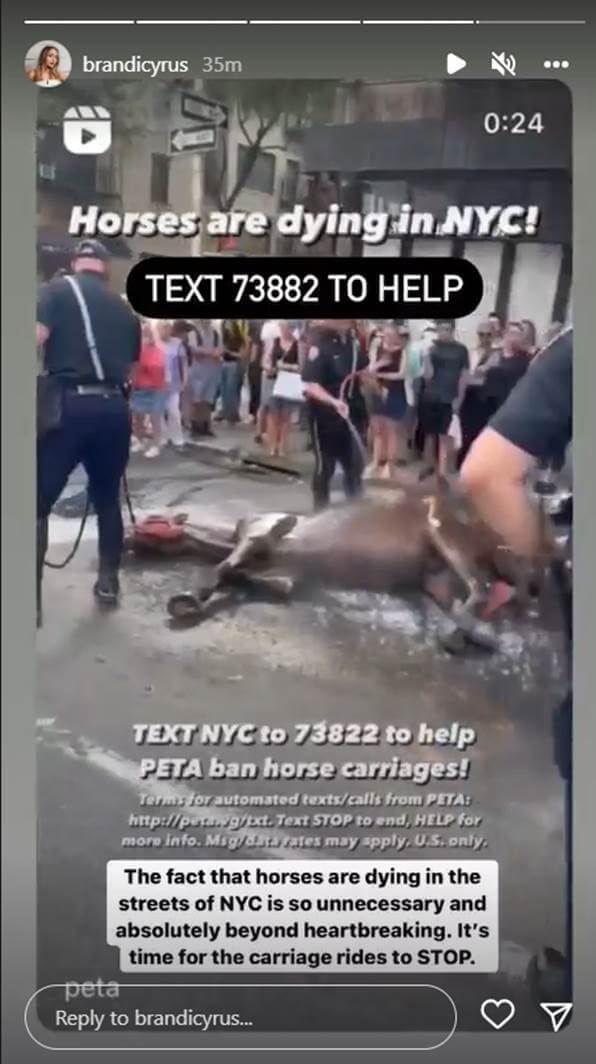 Christie Brinkley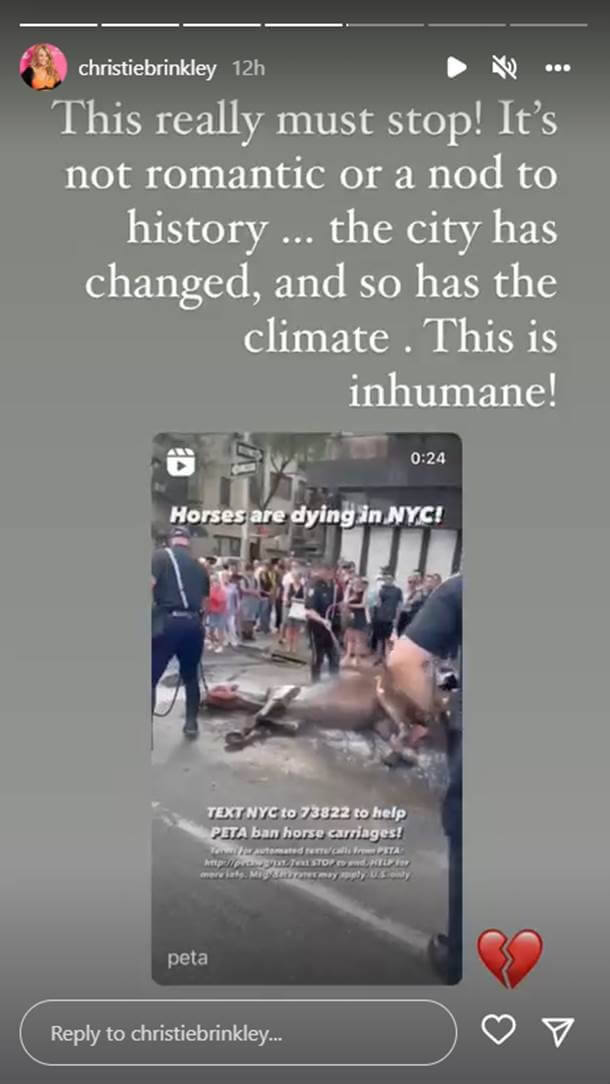 Holly Combs Ryan
— Holly Marie Combs Ryan (@H_Combs) August 11, 2022
Tara Strong
If you pay for a horse carriage ride, you are contributing to this abuse. Have you SEEN horses trotting in insane NYC traffic?? If no one paid for this abuse, it would stop. You don't live in the 1800's people, stop using animals for work or entertainment. https://t.co/y2cdHDRxwk

— tara strong (@tarastrong) August 11, 2022
Vigilante Vegan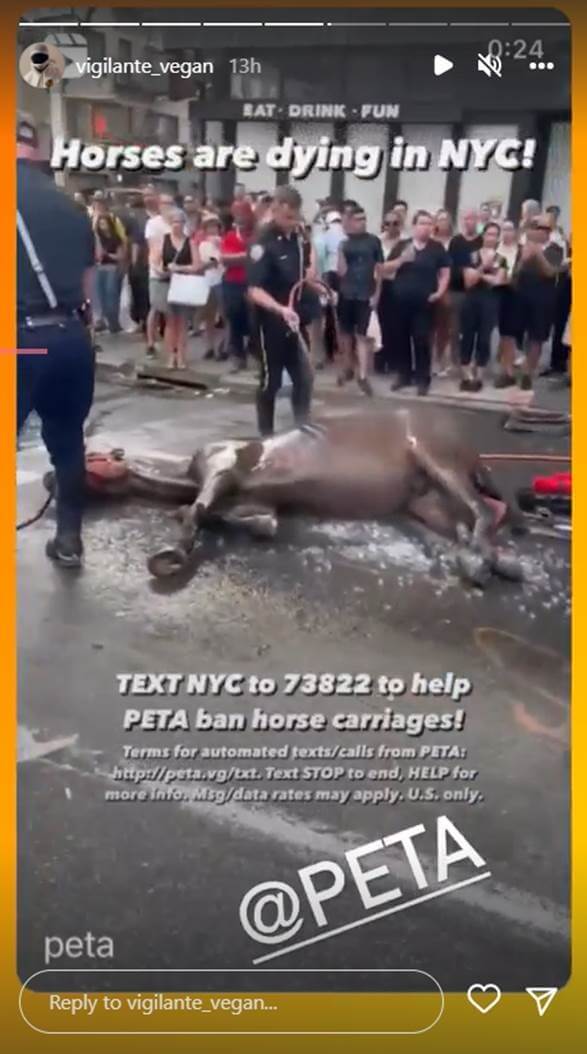 Help Horses: Take Action Now
Never take carriage rides pulled by horses, and explain to your family and friends why they shouldn't, either. If your city allows horse-drawn carriages on its streets, urge your legislators to propose legislation that will ban them.