The Cove shined a bright spotlight on the Taiji dolphin slaughter, and now people around the world are protesting the killing and the marine animal parks that keep it going. NASCAR driver Leilani Münter drove a Cove-themed racecar at Daytona and has travelled to Taiji three times to help film the slaughter. And as the slaughter begins on September 1, Leilani will be in Tempe, Arizona, joining one of more than 100 protests taking place around the world. We wouldn't be surprised to see Hayden Panettiere demonstrating this weekend as well. Her constant activism for dolphins and other marine life just earned her an Environmental Media Award.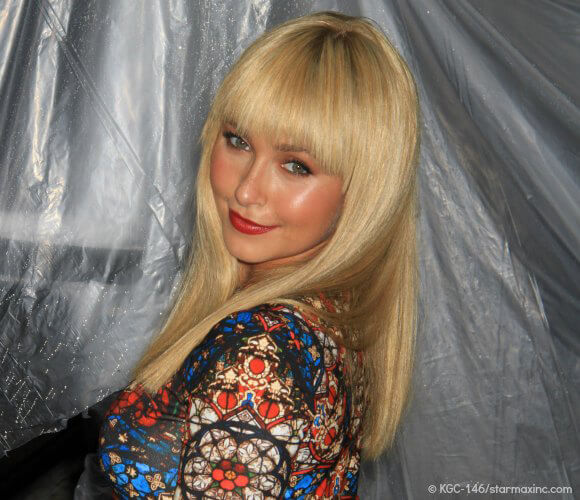 In other celebrity news:
Rosanna Davison is PETA U.K.'s "lady in red" … chili peppers. The model, former Miss World, and daughter of "Lady in Red" singer Chris de Burgh posed for a red-hot ad for PETA U.K. while planning her animal-friendly wedding.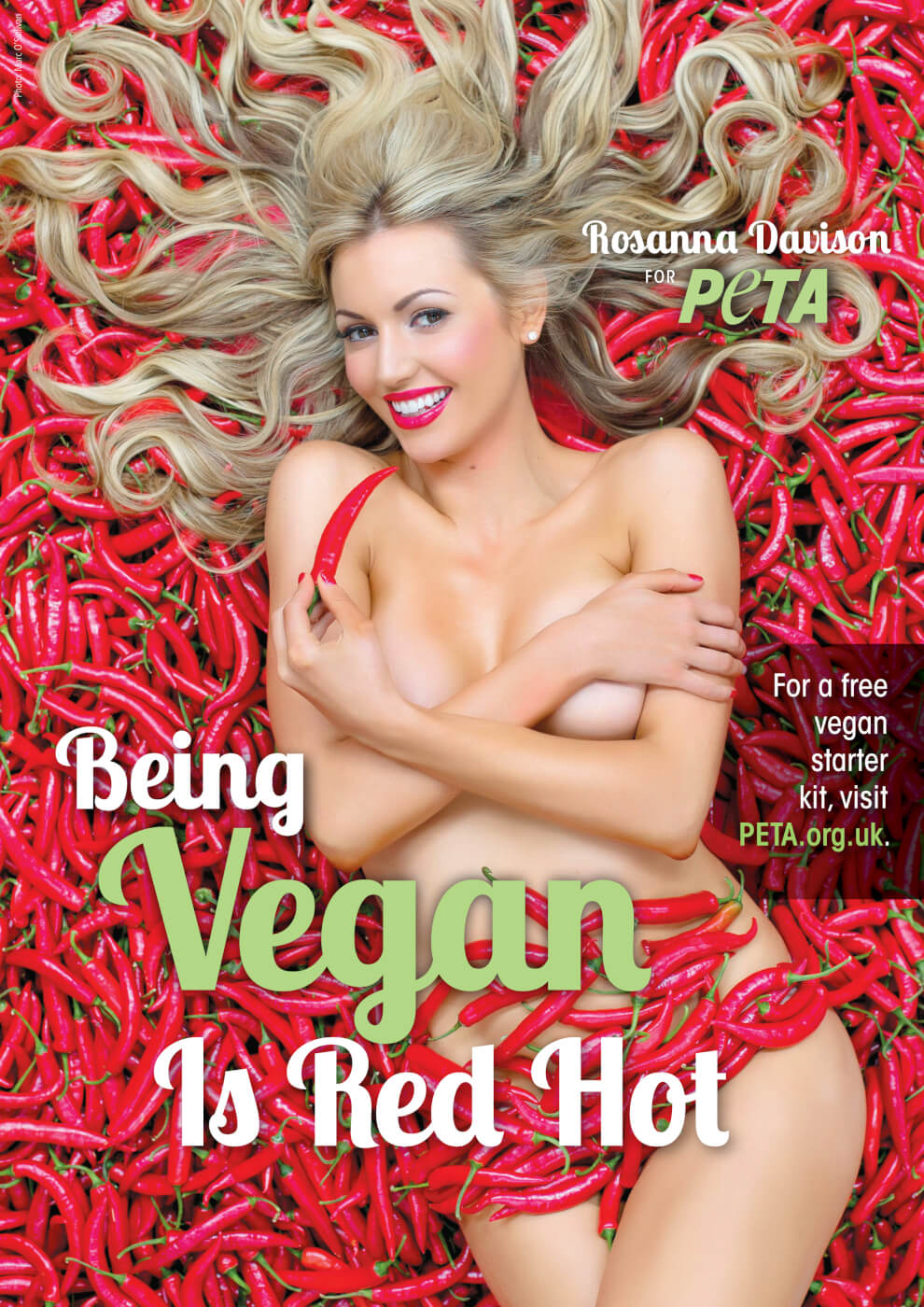 And advocating for animals on Twitter this week? Everyone from vampires to Nickelodeon stars and from wrestlers to adult-entertainment pros: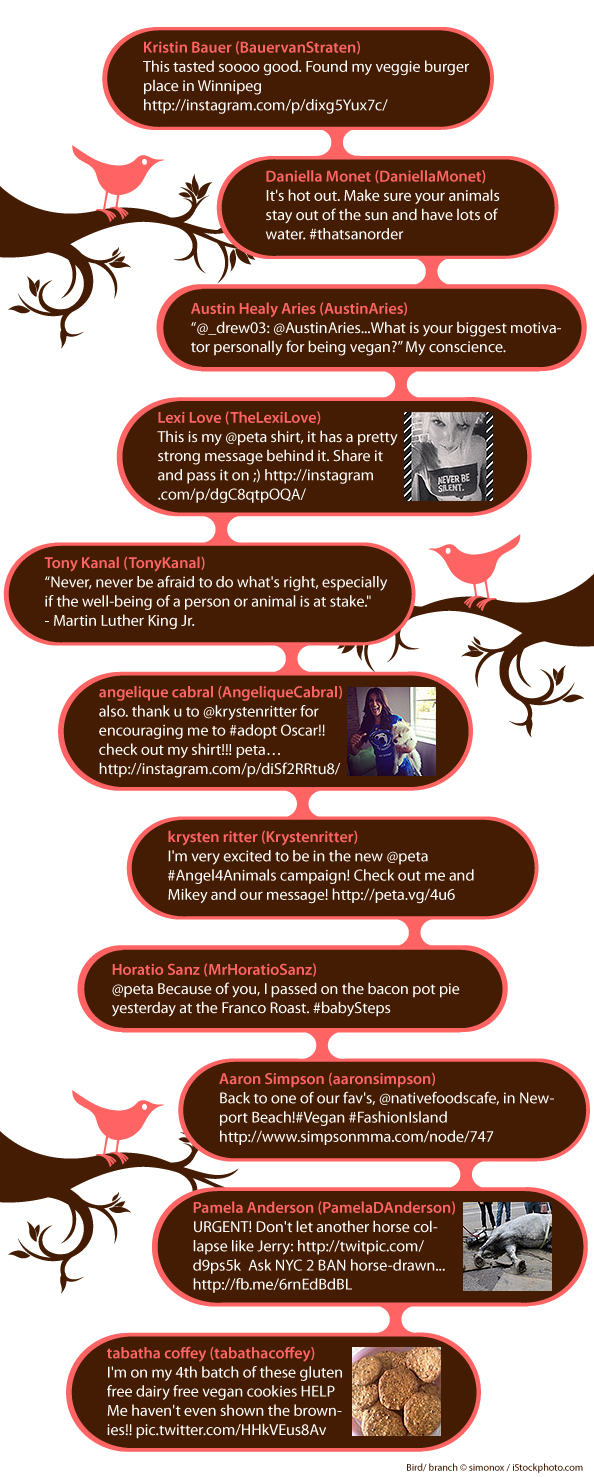 And a big congrats goes out to our friends Alec Baldwin and Hilaria Thomas, who welcomed their first child, Carmen Gabriela. PETA is helping the newest member of the family follow in her parents' compassionate footsteps with her own animal rights gear:
To keep up with what your favorite stars are doing for animals, follow @PETA on Twitter.