Whoa! Joey Lawrence rescued a dog from a local animal shelter while filming in Australia. He called his new family member "the most amazing little thing ever." Another shelter dog—a pit bull who was rescued from a trash chute—has inspired Newark Mayor Cory Booker to build a new state-of-the-art animal shelter. And to further fight cruelty to animals, the mayor's also a vegetarian.
The Rev. Al Sharpton has made the heavenly decision to cut meat almost completely out of his diet too. And Lady Gaga will have to cut meat out of her wardrobe when she performs for Bill Clinton at the Hollywood Bowl tomorrow. The former pres told David Letterman, "In deference to my diet, she'll be meatless that night."
Speaking of cruelty-free garb, The Veronicas sent flowers to Australian designer Rachel Gilbert to thank her for ditching fur.
And just check out what these compassionate celebs had to say to their Twitter followers: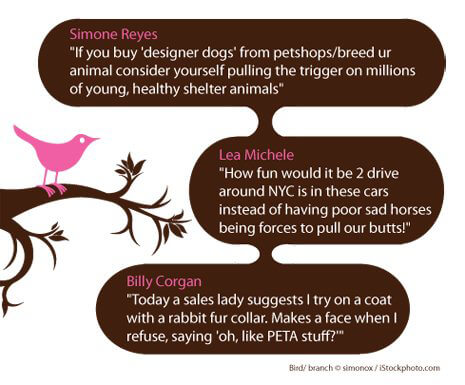 Written by Michelle Kretzer