They called her "Creepy." We don't know why, because she isn't creepy in any way, shape, or form. She doesn't even "creep" when she walks. A more apt description would be "float." Like a woodland sprite, this little cat flits around the PETA office without ever seeming to touch the floor—bouncing from desk to chair to filing cabinet and even to the top of a door as gracefully and effortlessly as a dandelion seed drifting on a spring breeze.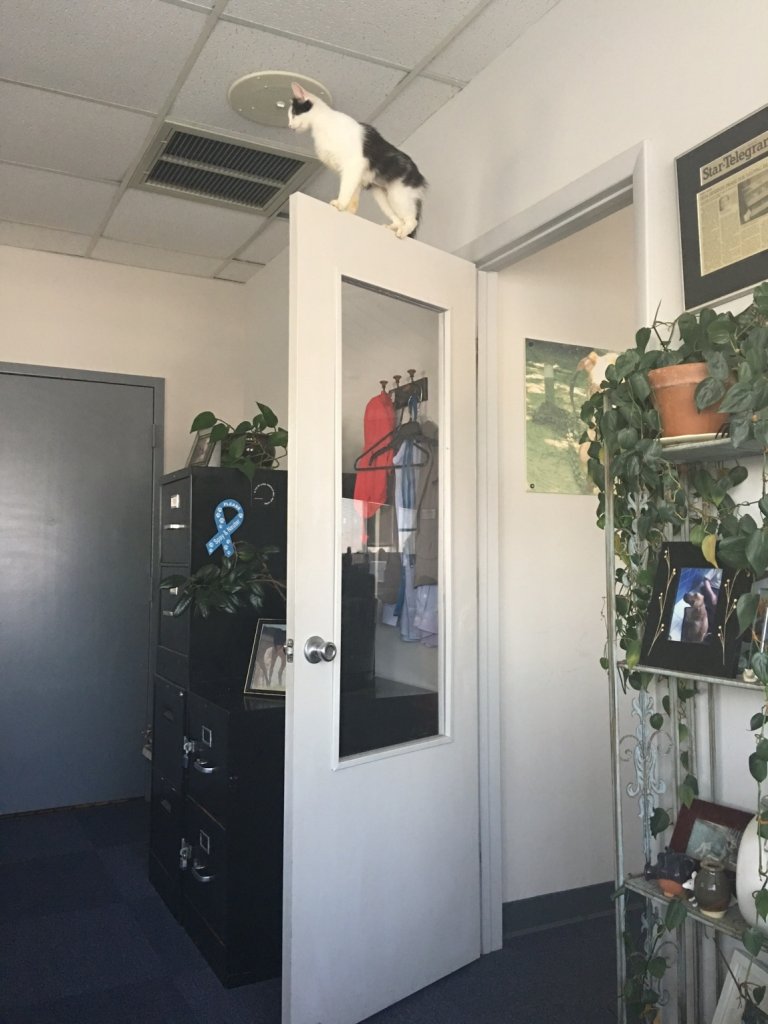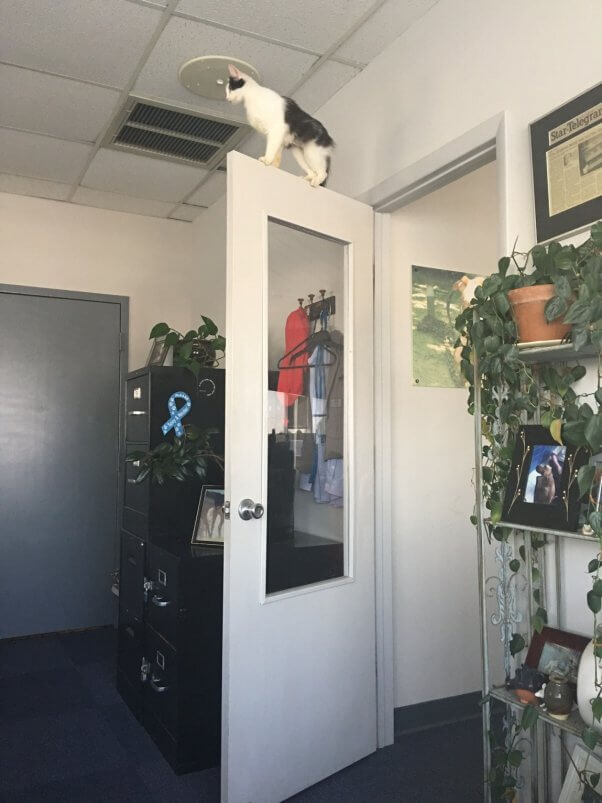 Our fieldworkers had been visiting the little black-and-white cat's indigent owners in rural North Carolina for years, transporting the family's two dogs to their spay and neuter appointments at our mobile clinics and providing them with free doghouses, dog food, flea treatment, and other services upon request. So when the family needed to find a home for "Creepy," they knew they only had to pick up the phone and PETA would be there to help in whatever way we could.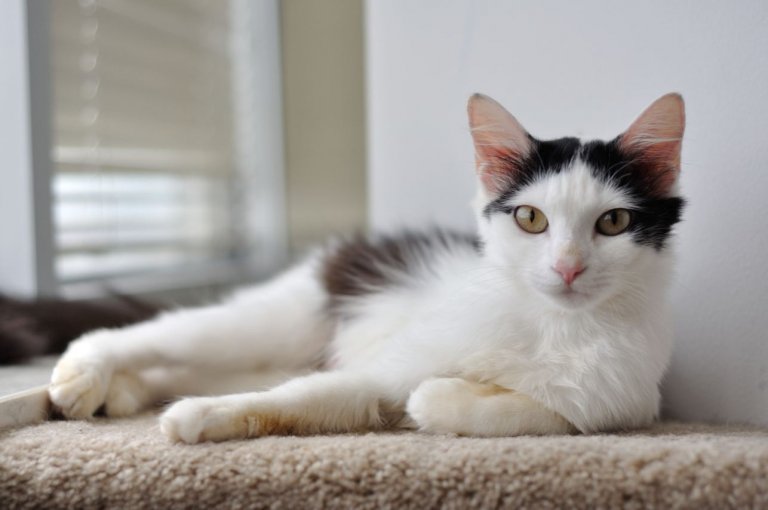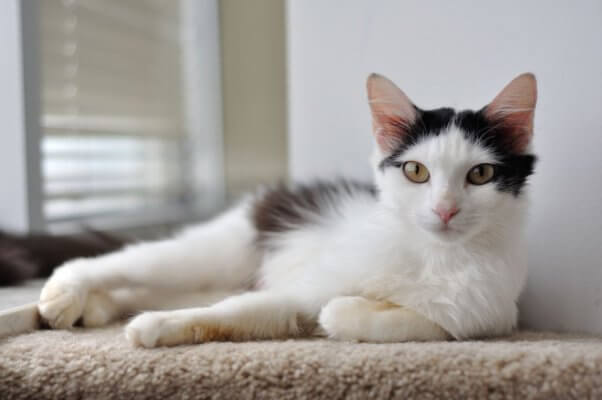 Even though she's only about 1 year old, Creepy, whom we have given the more dignified moniker "Pippa," has already had a litter of kittens, and it would have been only a matter of weeks before she got pregnant again, so we were glad that the owners called us when they did.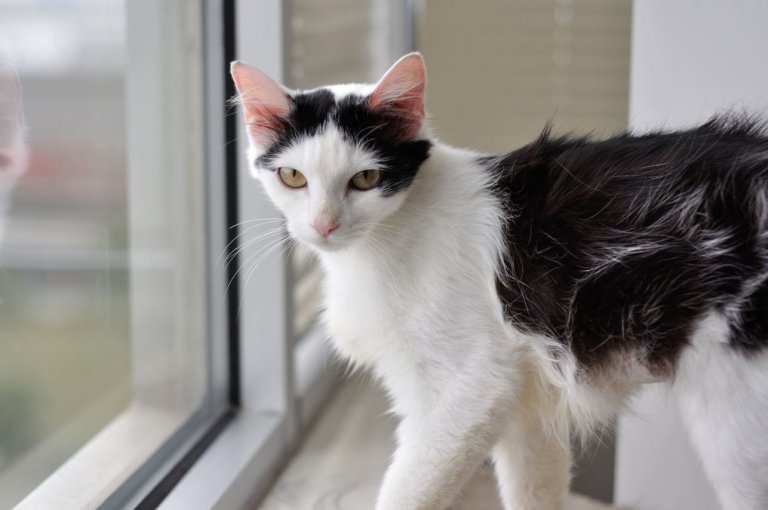 Pippa is making herself quite at home at PETA's headquarters, the Sam Simon Center in Norfolk, Virginia, napping in staffers' laps …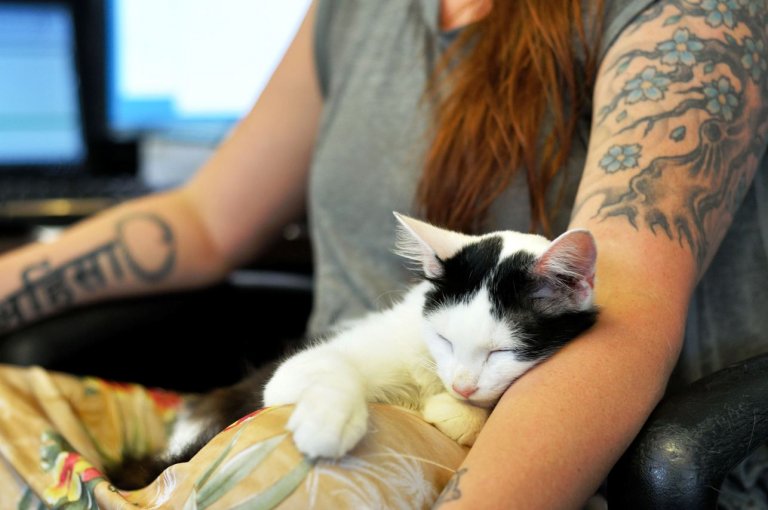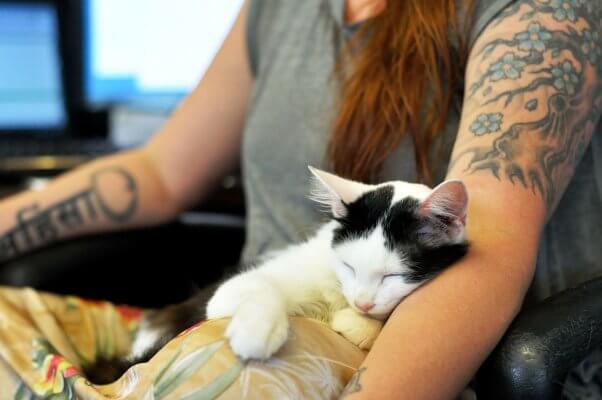 … and spying on them while they work.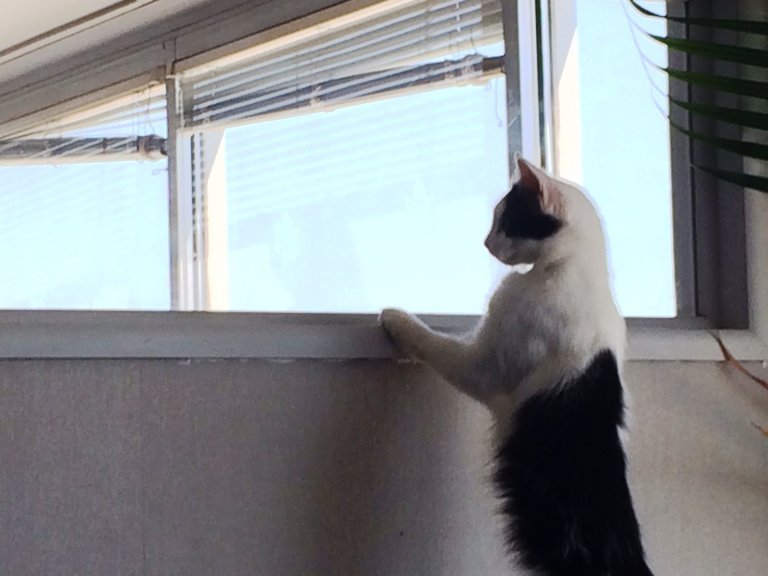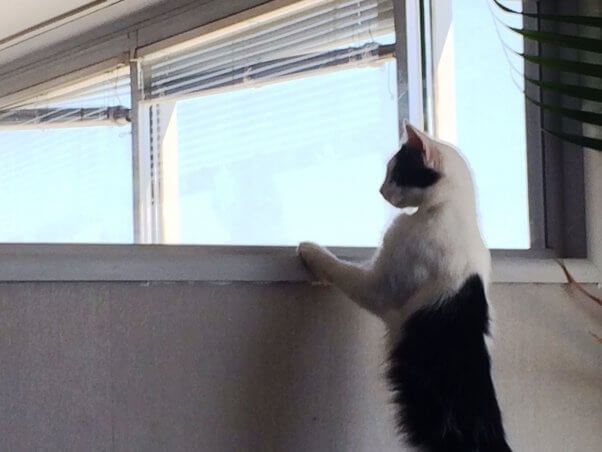 But as much as we love having this little pixie around to work her magic, we don't want to keep her magnificence all to ourselves. That would be selfish. So if you believe in fairies, drop us a line at [email protected] to find out how you can be the first one on your block to have your very own fairy godkitty.