PETA staffer Misty Collins and her dog, Bindi, are competing in the Bissell MVP (Most Valuable Pet) photo contest, and if Bindi wins, Misty gets to donate $10,000 to the animal charity of her choice. She would like to see the prize go to PETA, and if you would too, all you have to do is vote for Bindi.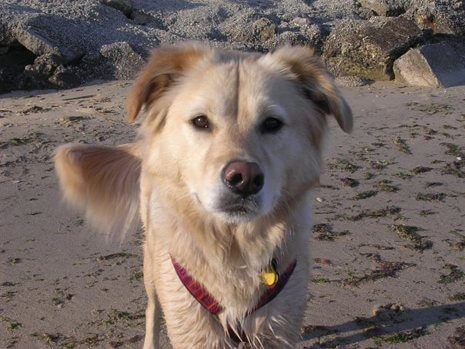 Misty considers Bindi "most valuable" no matter what, but Bindi didn't always have it so easy. On Christmas Day five years ago, a homeless person rang Misty's doorbell with the then 5-week-old puppy wrapped in a trash bag. The woman told Misty that she could have the dog if she bought her a pack of cigarettes. Misty immediately took in the puppy and got her veterinary care and a "snip" at PETA's spay-and-neuter clinic.
Help Bindi go from trash to cash and help PETA snip many more dogs and cats by voting for Bindi. You can vote once a day through April 5, 2011.
Written by Michelle Sherrow