A decadent feast complete with loads of stuffing, piles of fluffy mashed potatoes and gravy, and even a savory roast for the centerpiece—all without cruelty? It's not a dream—it's ThanksVegan! PETA is inviting kind Canadians (and everyone else, too) to join in on this animal-friendly celebration, which falls on October 11 this year.
How to Have a Canadian ThanksVegan Menu
Whether you like to get creative in the kitchen or prefer to keep things simple, PETA has you covered with mouthwatering recipes for ThanksVegan classics, new favorites, and all the sides in between. So what are you waiting for? Let's give thanks (for vegan food!) and dig in.
The Best Vegan Meatloaf Recipe
Maple-Sriracha Roasted Brussels Sprouts with Cranberry Wild Rice
Stores Providing Vegan Options Across Canada
Want to make your ThanksVegan dinner as easy as possible? Canadian companies involved in ThanksVegan this year include: Sobeys, Save-On-Foods, Buy-Low Foods, IGA, and Nesters Market.
Check out Sobey's representing ThanksVegan!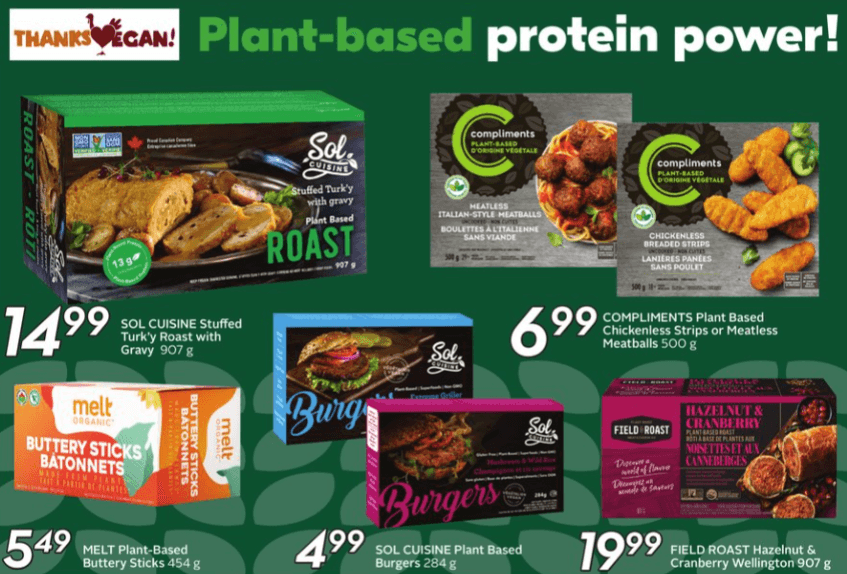 While many vegan ingredients like Brussels sprouts and canned pumpkin will be available at any store across Canada, here are some additional grocery stores that offer vegan roasts and other delicious products:
Atlantic Superstore
Bloor Street Market
Dominion
Fortinos
Independent City Market
Loblaws
Loblaws CityMarket
No Frills
Real Canadian Superstore
Safeway
Urban Fare
Valu-mart
Your Independent Grocer
Zehrs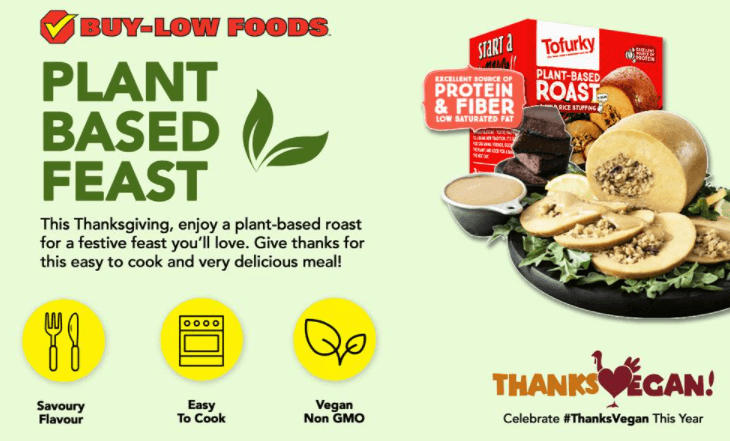 To help you when grocery shopping, we've put together a full list of vegan products and where to find them in Canadian stores.
It's Tofurky season! 🌱🦃Have you tried this plant-based Thanksgiving classic? Let us know if you have (or are curious to do so!) in the comments. ⤵️ #ThanksVegan

Posted by Save-On-Foods on Saturday, October 9, 2021
Be sure to look out for products from The Very Good Butchers, who are participating in ThanksVegan this year. Their vegan meats are available in grocery stores all across Canada!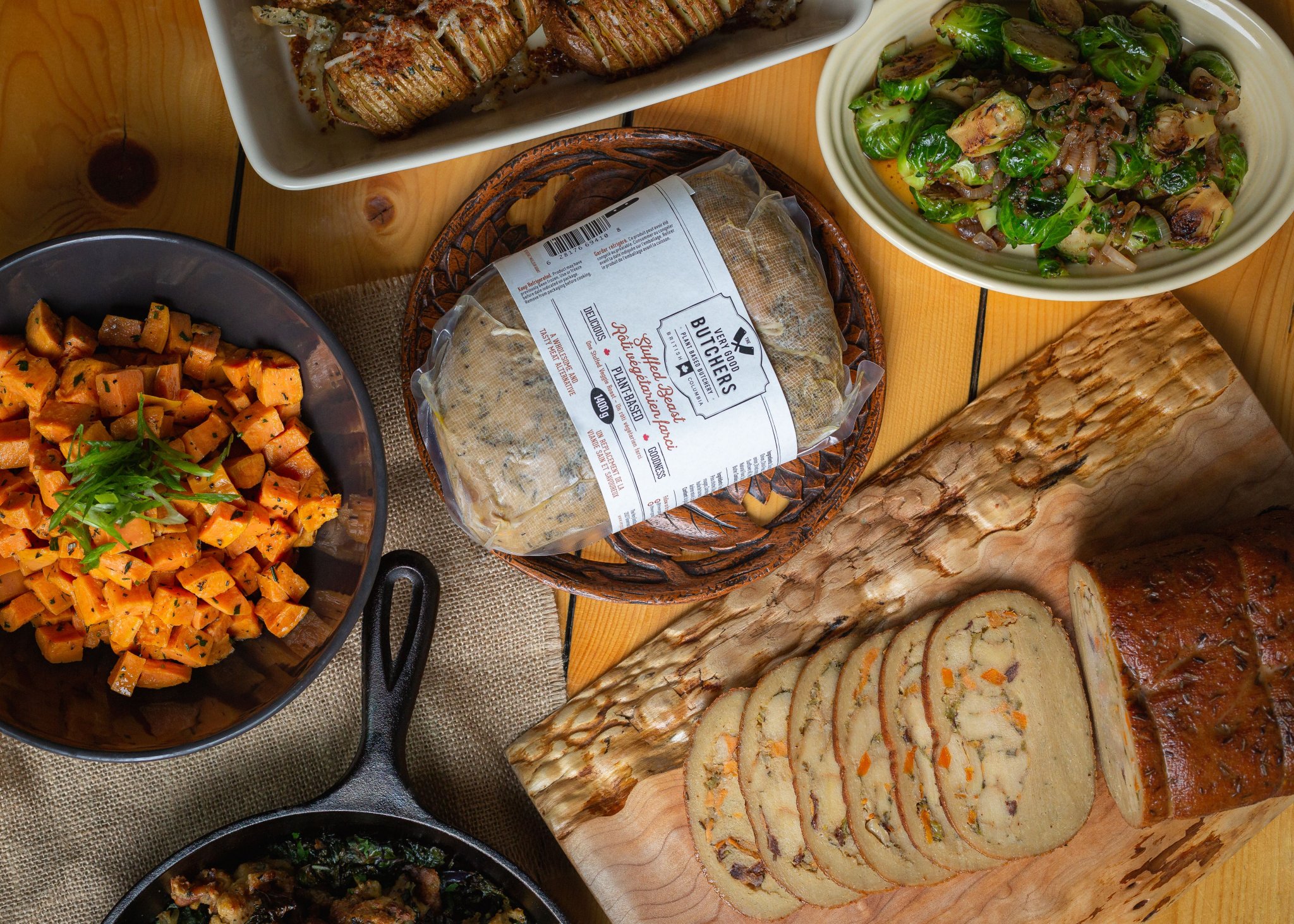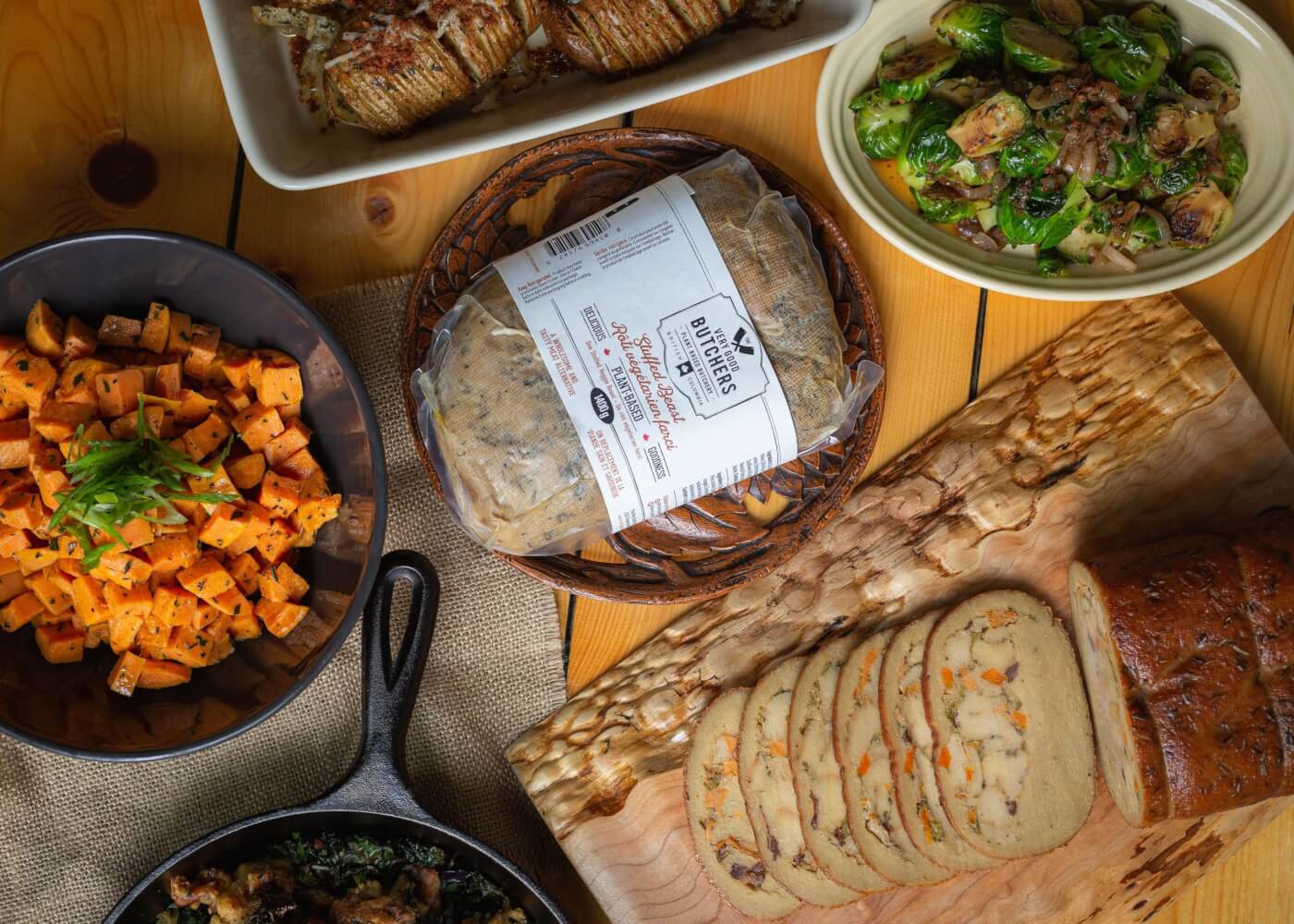 If you're in the Toronto area, be sure to stop by Animal Liberation Kitchen to pick up some goodies, like this chocolate hazelnut croissant. They will be encouraging everyone to celebrate #ThanksVegan this year!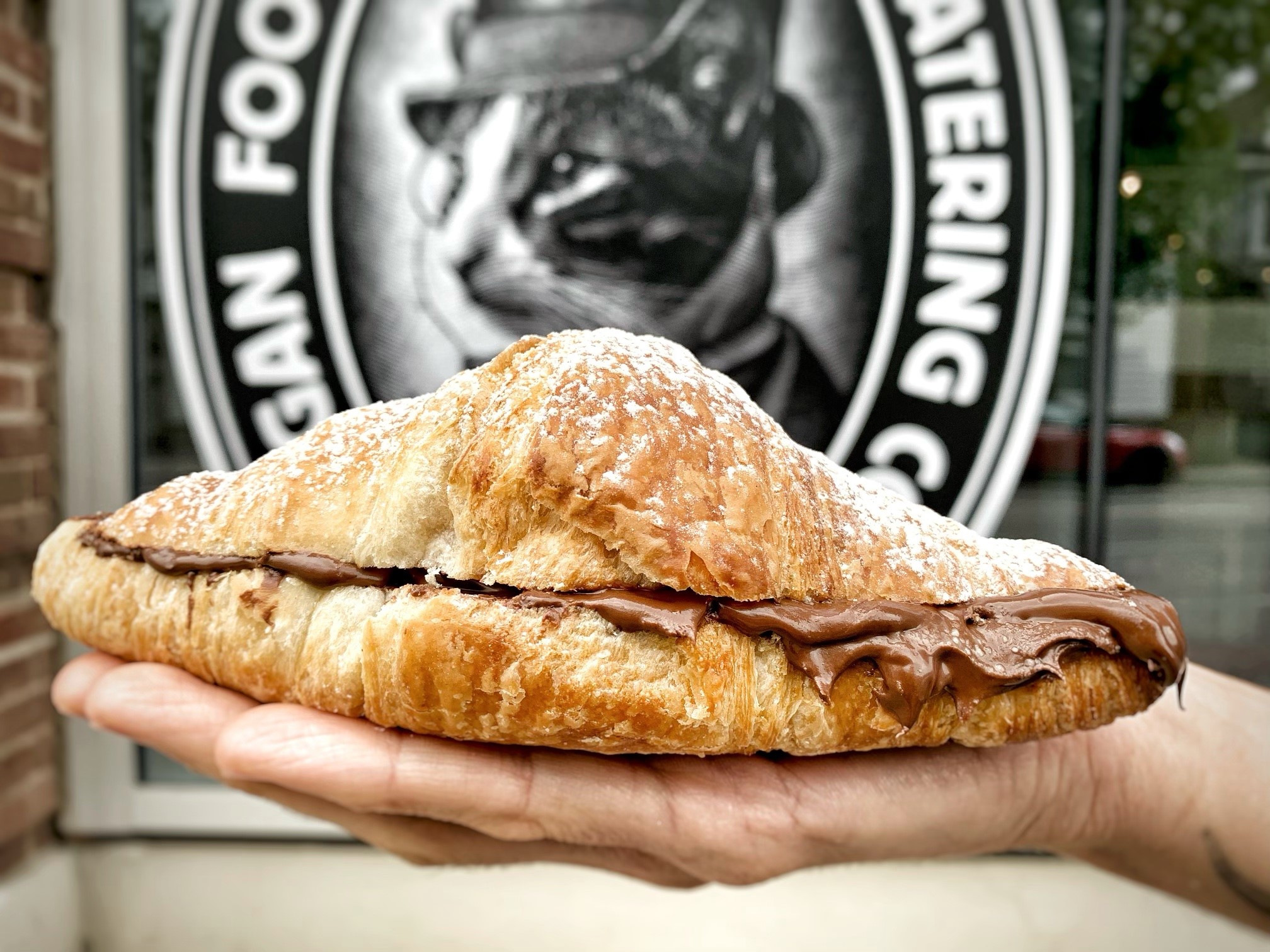 Get Inspired for ThanksVegan With These Vegan Canadian Influencers
Gravy and potatoes are great, but why not think outside the boxed stuffing? These vegan Canadian influencers offer simple ways to max out flavor and fun this ThanksVegan:
Rose of Cheap Lazy Vegan specializes in inexpensive vegan recipes for people who don't know how to cook. Check out her traditional Korean dishes and other simple, flavorful meals.
Afia Amoako's blog is full of colorful and healthy vegan recipes. Brighten up your ThanksVegan menu with any of her comforting vegan stews, soups, bowls, or other dishes.
Bodybuilder Derek of Simnett Nutrition offers a variety of tasty, whole-food vegan recipes. Elevate any of your ThanksVegan dishes with his signature homemade sauces.
Lauren Toyota of Hot for Food specializes in restaurant-quality vegan comfort food. Impress your friends and family this ThanksVegan with one of her many holiday recipes, like this vegan Thanksgiving roast.
Going vegan is easier now than ever—and PETA is making it even easier. Request a vegan starter kit to go vegan just in time for the ThanksVegan holiday. For the sake of us all, share this blog post with a friend to help them go vegan today!