We've received disturbing photos and video footage reportedly taken at a California calf ranch that supplies female calves to dairy farms, and we need your help to identify exactly where this took place.
The footage shows that workers roughly grabbed calves, yanked them by their ears and tails from the tiny crates to which they'd been confined, and shoved them into a transport truck on top of each other. The terrified calves struggled and stumbled, and some of them were unable to stand after having their legs slammed into the edge of the truck.
https://www.youtube.com/watch?v=Tbcb-6o07Ms
Male calves will be killed for veal, but these female calves will end up on dairy farms. There, they'll be artificially inseminated and forced to give birth over and over again, only to have their own beloved calves torn away from them shortly afterward, causing both mother and calf extreme distress. They will be hooked up to milking machines multiple times a day and will likely be drugged in order to force them to produce four times as much milk as they would naturally. Many will suffer from a painful inflammation of the udder called mastitis. When their exhausted bodies can no longer produce enough milk, they'll be slaughtered and turned into cheap hamburger or food for dogs and cats.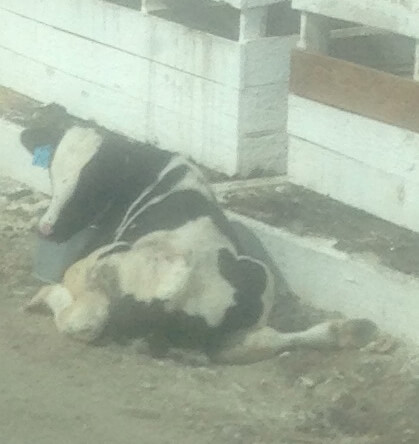 This calf was so ill or injured that she couldn't stand—a common occurrence in the dairy industry.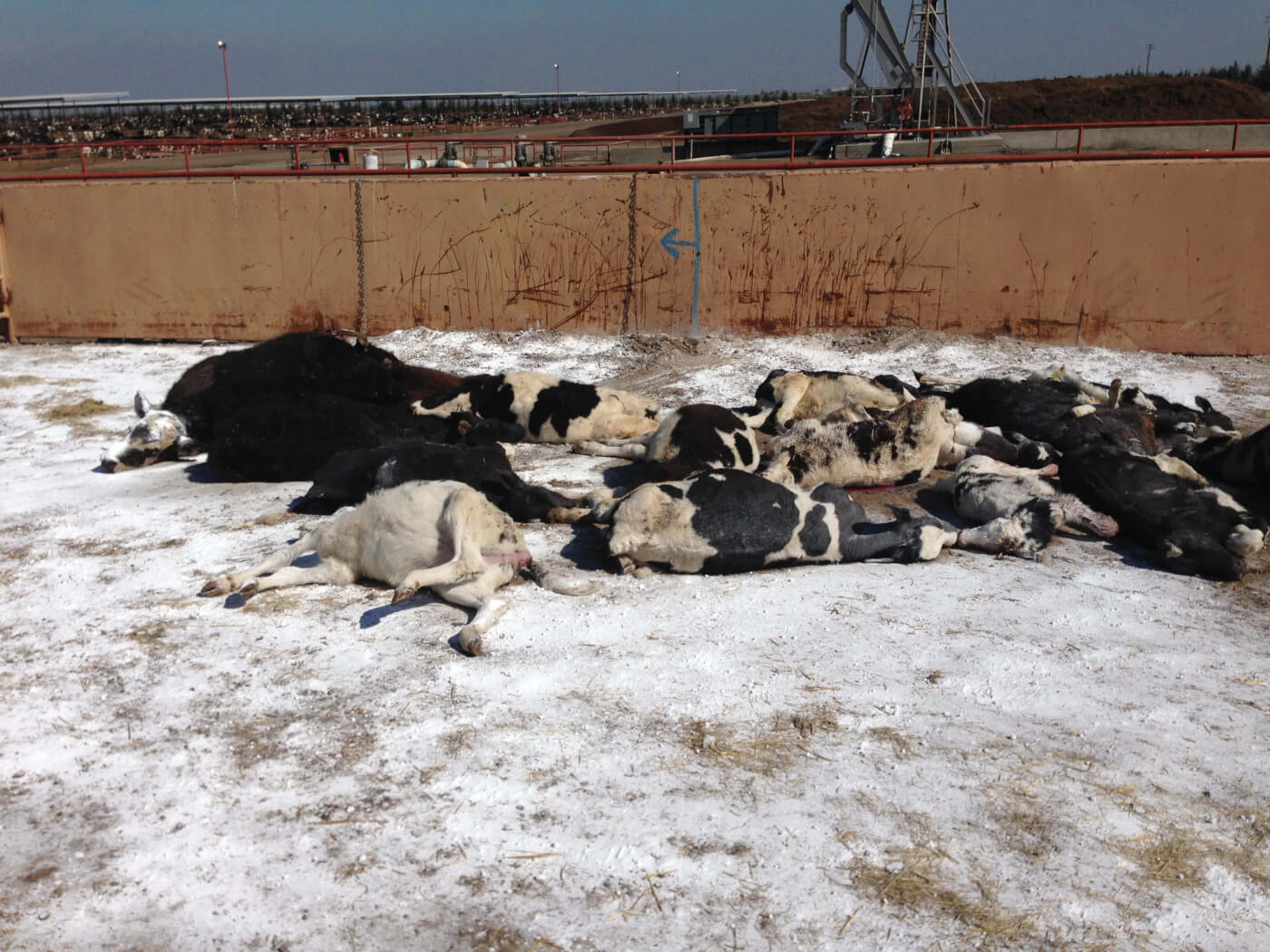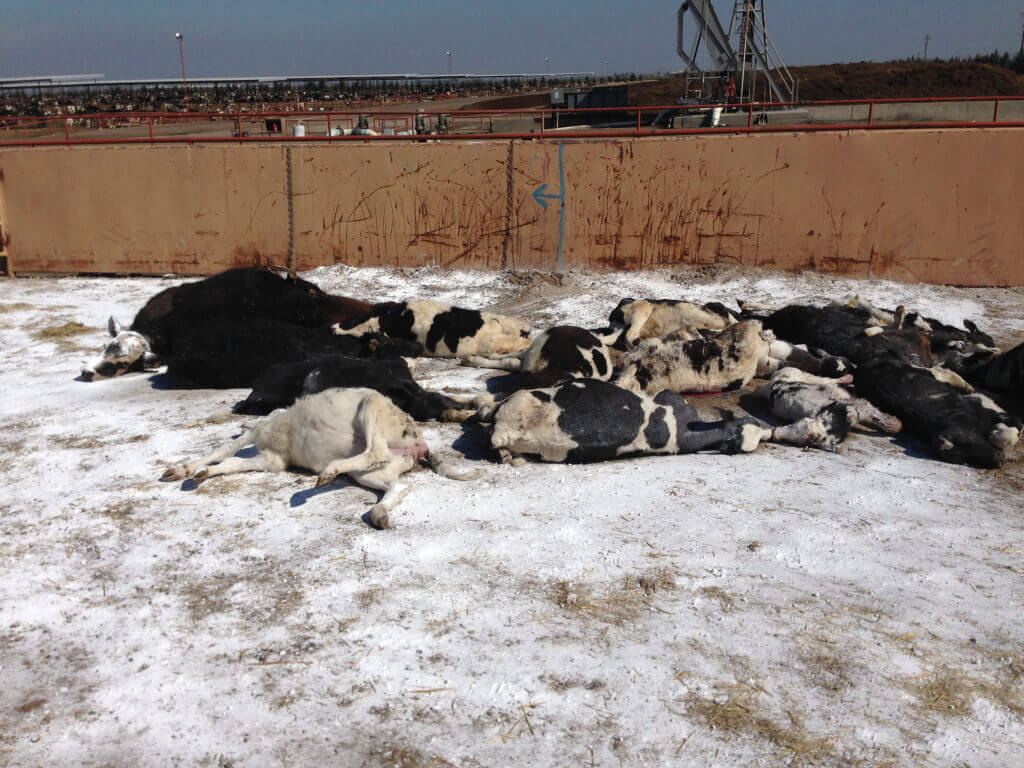 These cows were reportedly killed because they were sick or injured. More of the facility is visible in the background.
If you have any information about the facility at which these calves were abused, please e-mail [email protected]. And if this cruelty has made you lose your appetite for dairy products, please try vegan. With all the tasty vegan milks, cheeses, ice creams, and yogurts available in supermarkets everywhere, you won't miss a thing—and you'll spare calves and cows a lot of suffering.