Almost three years after PETA filed a complaint with the U.S. Department of Agriculture (USDA), the agency has inspected and fined Colorado Serum Company (CSC) $7,000 for grave and inexcusable violations of the federal Animal Welfare Act.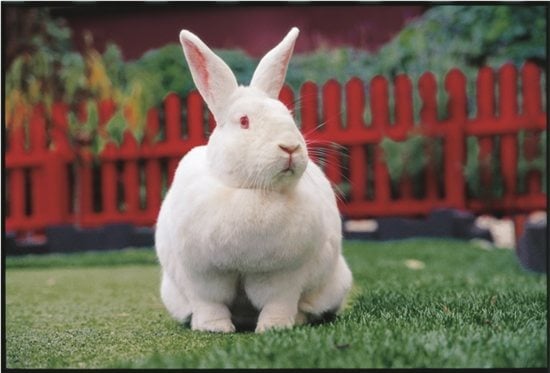 CSC has long been on PETA's radar for its use of animals—including guinea pigs, hamsters, and rabbits—in barbaric and lethal laboratory experiments. Government documents show that CSC subjects hundreds of animals to agonizing experiments each year without providing any pain relief.
Misery and Death at CSC
In August 2010, PETA filed a formal complaint with the USDA over CSC's failure to properly search for humane alternatives to the use of animals for cruel experiments in which they were forced to endure significant pain and distress from blood poisoning, kidney damage, and anorexia—even though non-animal methods have been available since 2006.
An investigation launched by federal authorities into CSC determined that the company had failed to provide rabbits and guinea pigs with adequate post-procedural care and that animals had died as a result of this neglect. The inspectors also cited CSC for failing to house guinea pigs in safe enclosures—due to injuries to their feet and legs, veterinary attention was required for 14 of the guinea pigs, nine of whom had to be euthanized due to the severity of their conditions.
What You Can Do
Animals suffering in laboratories, slaughterhouses, circuses, puppy mills, glue traps, and severely crowded ships and trucks need our voices—please never be silent when there's an opportunity to speak up for animals!