I've done my fair share of bridesmaid duties, so I get it—it can be rough out there. But if one of my bridal besties planned to use real animals for her wedding favors or centerpieces, I would've staged a SeaWorld-worthy wedding boycott.
Using living beings as wedding favors isn't just unromantic—it's deplorable.
In a now-viral r/Bridezillas Reddit post, a Redditor claims that her maid-of-honor duties included watching over the 100 goldfish her former best friend bought and used in her wedding as centerpieces.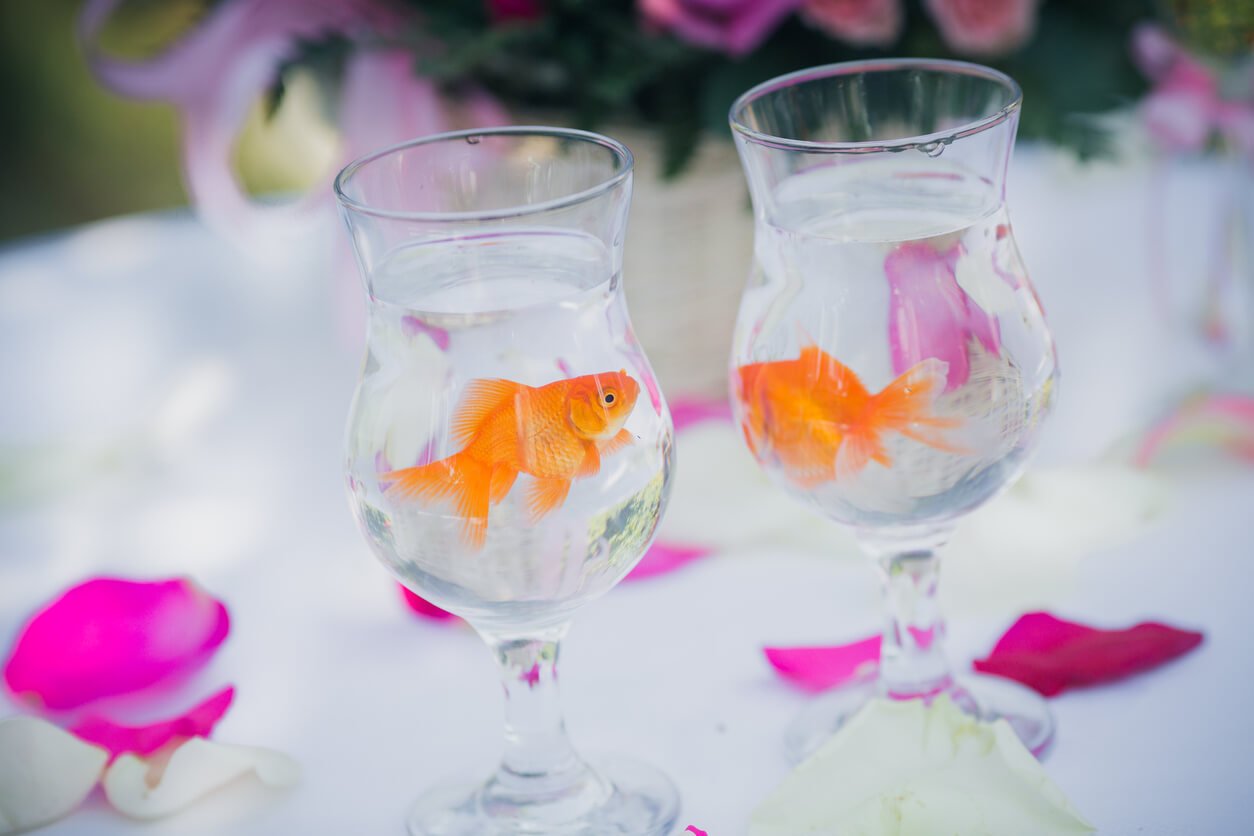 The bride, whom the Redditor claimed identified herself as an "animal lover," reportedly purchased 100 goldfish from a pet store on the morning of her wedding—80 to disperse among the 40 tables (two per table, to represent the bride and groom) and an extra 20 in case there were "floaters." During the reception, the maid of honor was supposed to keep an eye out for any dead goldfish who would need to be replaced.
"We'll buy them that morning, they only need to survive through the reception," the bride allegedly said.
The bride intended to send any goldfish who did manage to stay alive home with her guests as "wedding favors." Of course, she failed to provide guests with any way to take them home—and most people don't expect to leave a wedding with a live animal in tow. The exasperated maid of honor did her best to care for the remaining fish. One even survived in her care for five years.
"I named [the fish] Sun[, who] lingered far longer than my friendship with the bride, and far far longer than her marriage," the maid of honor recalled.
While this is a Reddit story—which means that we can't know for certain that it's 100% accurate—it's not at all doubtful that a pet store would sell fish to a customer with zero regard or concern for the animals' well-being. Animals at pet stores are sold to anyone who can afford to buy them—and at 3¢ a goldfish, who couldn't afford to buy a few?
At Pet Stores Across the U.S., Fish Are Suffering by the Millions
PETA's investigations of the pet industry have uncovered appalling neglect of animals such as betta fish even before they reach stores. They're often starved for several days during transport and are confined individually to tiny bags that are stuffed into boxes stacked up high in massive wholesale warehouses.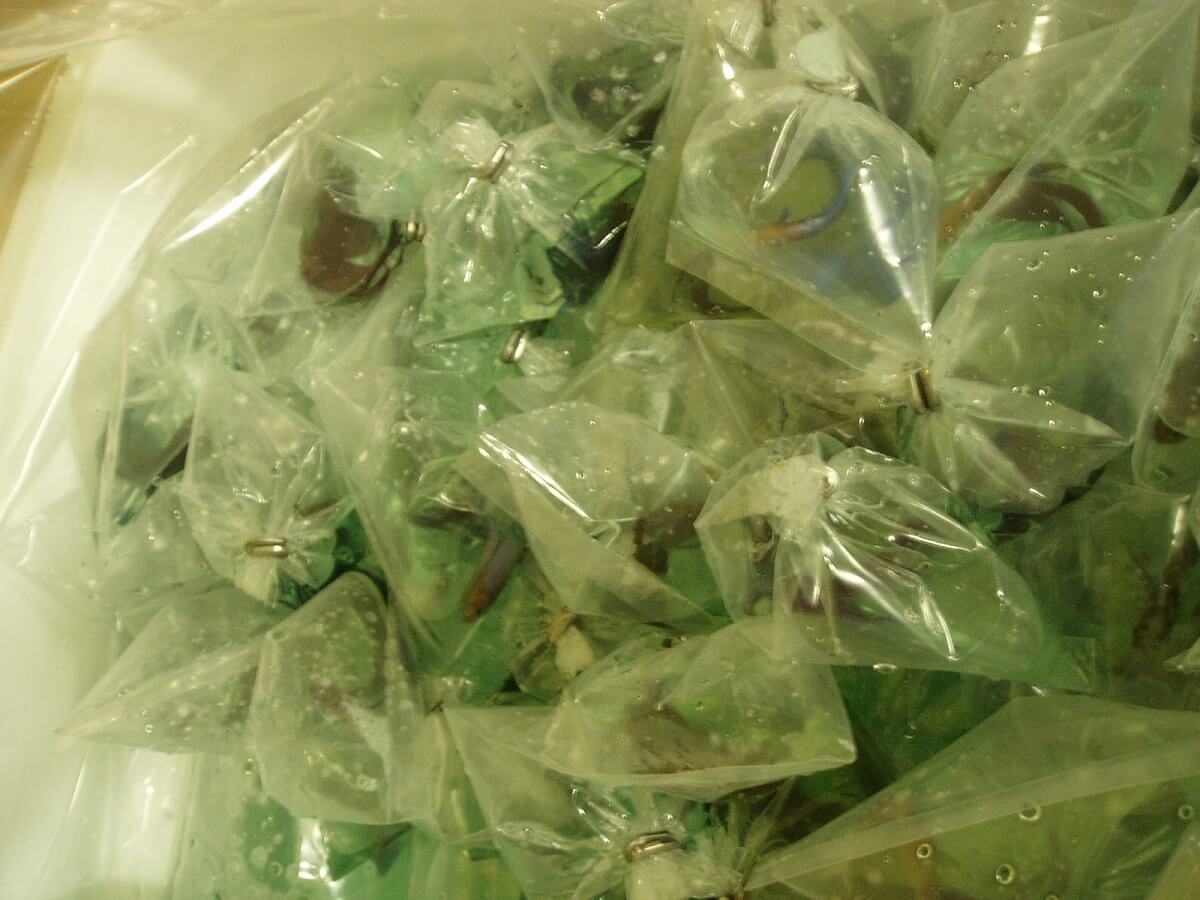 Many fish die before and during transport to retailers, which can take days, as they're shipped all over the country. At Petco stores, these complex animals are confined to minuscule plastic cups—with just a couple of inches of water inside—that are stacked on top of one another.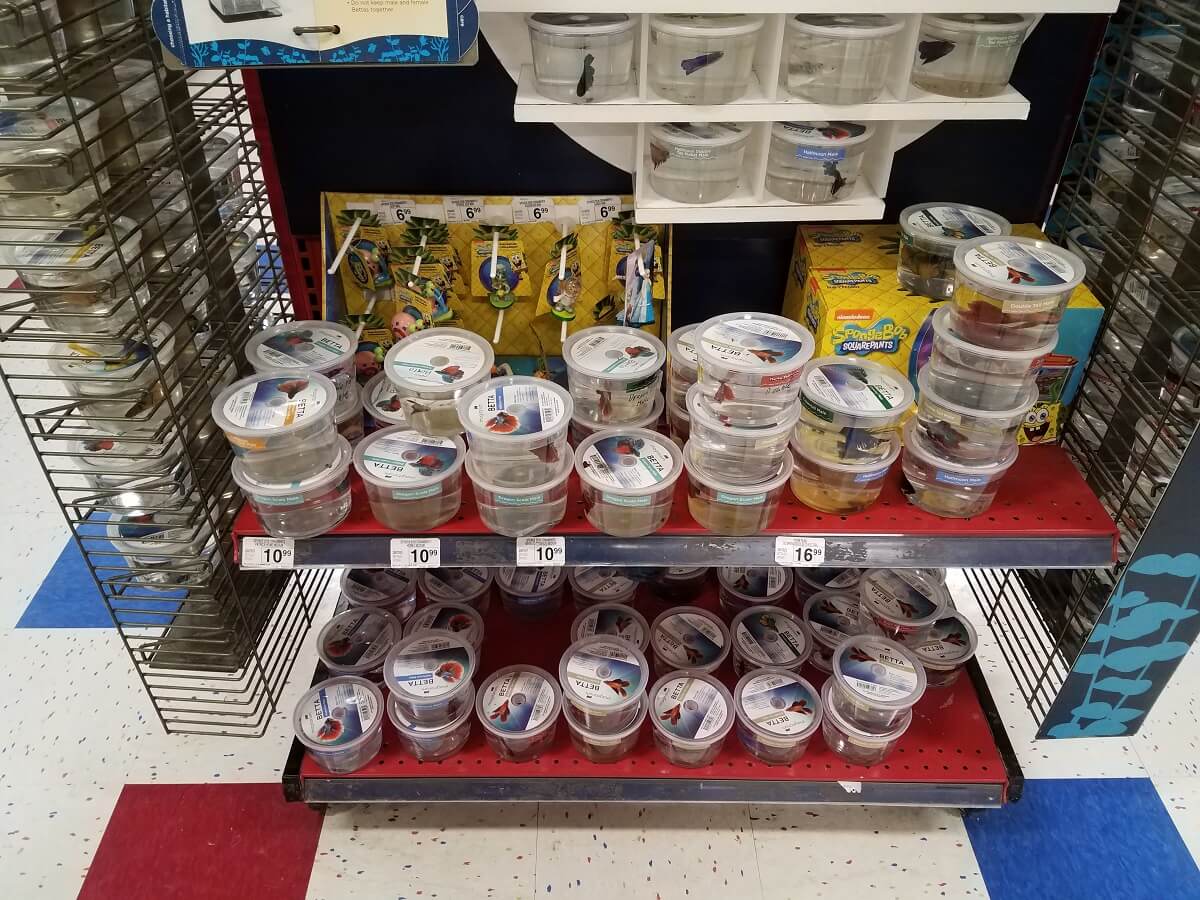 And it's not just fish. Snakes, frogs, hamsters, gerbils, lizards, turtles, mice, rats, and other animals suffer in the pet trade, too. A 2016 PETA investigation revealed that animals were being frozen alive and crudely gassed to death at a Petco and PetSmart animal supplier. Based on PETA's evidence, the supplier's manager was charged with 28 counts of cruelty to animals, two of which he pleaded guilty to. These cases are not anomalies. In the last 15 years, PETA has exposed seven cruel animal suppliers with ties to PetSmart and/or Petco.
You Can Help Stop This Cruelty!
The kindest thing that you can do is never to buy an animal. Period. And only buy animal-companion supplies from businesses that don't sell any animals, such as Target, Walgreens, or online retailers like Wag.com. Tell everyone you know to do the same.
It's too late to help the goldfish from "Bridezilla's" wedding, but we can still stand up for other animals like them. Click below to urge Petco to end the sale of betta fish immediately: