Actor Aaron Paul of Breaking Bad fame became the latest celebrity to take to Twitter to praise Blackfish:
https://twitter.com/aaronpaul_8/status/412879557411106817
In other celebrity news:
It was the week of the vegan reveals. During an interview with E! Online, House of Cards actor Kate Mara announced that she's vegan, and in an interview with the Daily Mail, Michael Bolton credited his 42-year vegetarian diet with giving him his ageless good looks. Criminal Minds actor Kirsten Vangsness is vegetarian, so she made her character, Penelope Garcia, vegetarian, too.
And when TMZ asked vegan AFI frontman Davey Havok if there were any situation that could make him eat meat, like, say, the end of the world, his response was golden: "It's going to be the end of the world if people continue to eat meat, sooner than we would hope."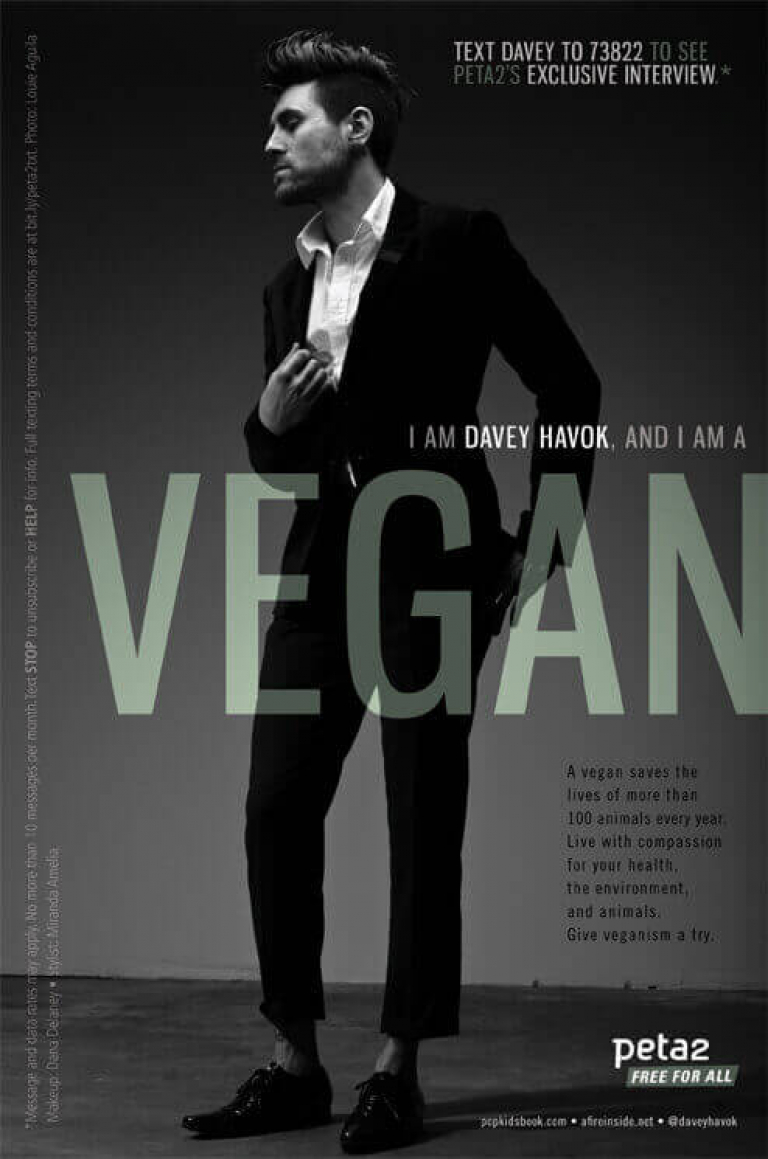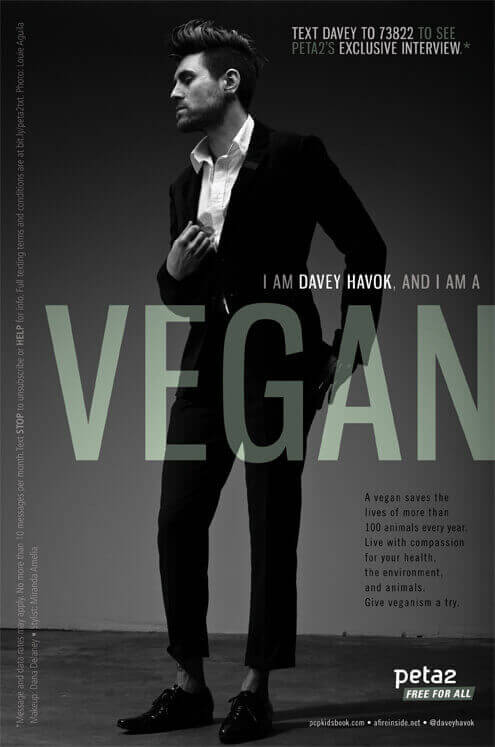 TMZ's Harvey Levin, a vegan, too, had some strong words for a starlet caught wearing fur. "It is pure torture—skinning them alive to put a coat on your back when you could have a different kind of coat. … I don't want these animals tortured and skinned alive. It's barbaric."
PETA supporter Lily Tomlin has made us laugh for years, but she knows there's nothing funny about the strain that captivity places on elephants. She's campaigning to make the Oregon Zoo retire elderly, ailing elephant Packy to a reputable sanctuary.
And of course, we've always known that our gal Ke$ha is passionate about animals and travels the world to see them in their natural habitats. But her reaction to seeing an orca in the wild on a trip to Alaska still touched our hearts. On a recent episode of My Crazy Beautiful Life, Ke$ha runs down the pier outside her room and hops onto a boat, shouting, "I was just taking a shower and I saw a whale! Come on! It's a killer whale!" As her boat slowly glides through the water with orcas just a few feet from it, a rapt Ke$ha watches in wonder and whispers, "I don't think I've ever been this excited in my life."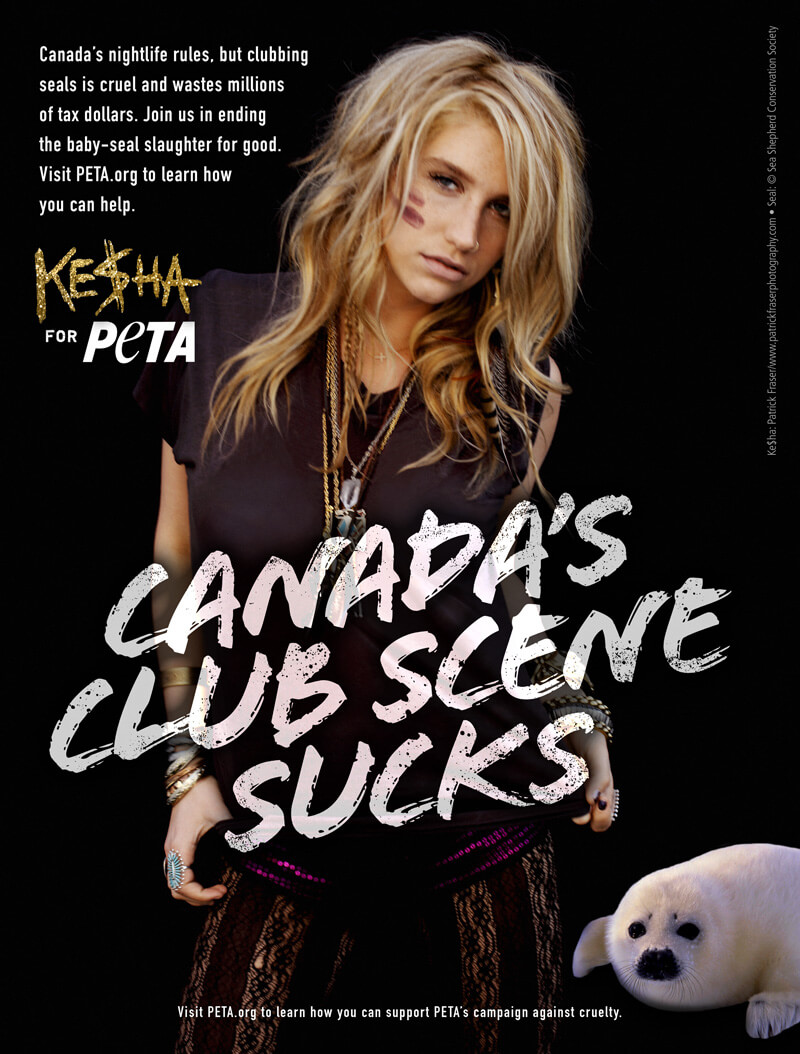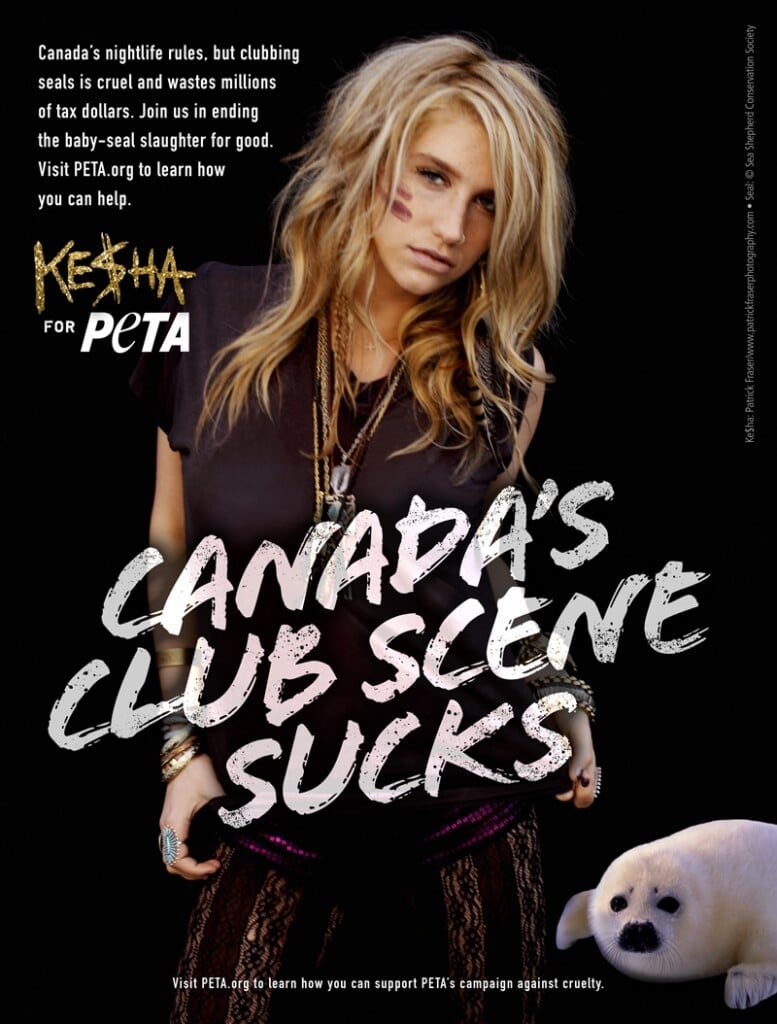 And Ke$ha's love for her new rescued dog filled up our Twitter feed this week, along with loads of other celebs showing love for animals:
he. is. the. sweetest. rescue a dog. it makes Santa happy. and me. and they're THE BEST dogs. so… http://t.co/fpHNreLElm

— kesha (@KeshaRose) December 16, 2013
Thank you @TYcom @officialheart for pulling out of @SeaWorld. #Blackfish belongs to the sea not the tanks. @peta @OSHO

— Patti Stanger (@pattistanger) December 13, 2013
Take the pledge to shop cruelty-free! @peta https://t.co/oERhDT8TRK

— Nick Symmonds (@NickSymmonds) December 16, 2013
@SeaWorld I'm pretty sure they're not mad cause it's Monday… maybe it's because you plucked them from their homes & made their lives hell.

— Ariana Grande (@ArianaGrande) December 17, 2013
There's a woman at breakfast with a mink purse. I guess it's important to skin an animal alive to keep your credit cards warm… Idiot

— P!nk (@Pink) December 14, 2013
https://twitter.com/MacMiller/status/412781189372456961
"@rangerTess: @mattsorum @TedNugent Keep your head in the sand, pretend your dinner falls from the sky … http://t.co/ibVqrg4yUx

— matt sorum (@mattsorum) December 16, 2013
I'll do anything for PETA. Even fly to Newfoundland with Pam Anderson. pic.twitter.com/gEVbJX8601

— Sam Simon (@simonsam) December 17, 2013
Hey! #Blackfish is out on Netflix. Check it out & tell us what you think.

— Rise Against (@riseagainst) December 19, 2013
This film is a must-see for anyone who cares about animals or wishes to make the world a better place http://t.co/0wtf6uUfUs

— Pamela Anderson (@pamfoundation) December 19, 2013
https://twitter.com/otepofficial/status/413490629910343680
Shame on #seaworld #freetilly – set these whales free! http://t.co/YDWMwlRzYQ

— Keegan Allen (@KeeganAllen) December 17, 2013
To keep up with what all your favorite stars are doing for animals, follow @PETA on Twitter.