It's a parent's worst nightmare: Two weeks after his grandmother bought him a pet rat, whom he named Alex, from Petco, 10-year-old Aidan Pankey fell ill with a bacterial infection commonly called "rat-bite fever" and died. His parents are now suing the national pet store chain claiming that it failed to have sufficient safety procedures in place in order to prevent the sale of sick animals. The family says it hopes to raise awareness among parents in an effort to prevent the death of another child. PETA is calling on Petco to stop selling rodents entirely, for the sake of consumers and animals alike.
Animals sold by Petco are subjected to extreme stress and suffering before they reach store shelves. Transport trucks haul them from suppliers to stores—often for days and across hundreds of miles—in inhumane and filthy conditions. Mice and rats are crammed into tiny boxes that are breeding grounds for parasites and disease and often reach the pet store severely diseased, dying, or even dead. PETA's investigations of Petco suppliers Sun Pet and Rainbow World Exotics revealed that animals were thrown into the trash while still alive, deprived of veterinary care for painful injuries and illnesses, and housed in crowded bins. A Sun Pet worker was caught on video putting hamsters into a bag and then bashing the bag against a table in an attempt to kill them.
And these animals rarely receive appropriate veterinary care. In December, a concerned shopper called PETA after discovering a visibly ill and suffering rat at a California Petco store. She reported the rat's condition to a store manager, who told her that "sometimes they just show up like that." After returning later and seeing that the rat still had not received any care, the customer purchased the animal and took him to a veterinarian, where he was treated for a chronic and progressive respiratory illness. Petco did end up covering the customer's vet bills after PETA contacted the company, but that certainly didn't spare the rat any suffering. He will harbor chronic upper respiratory disease for the rest of his life and cannot safely be around other rats.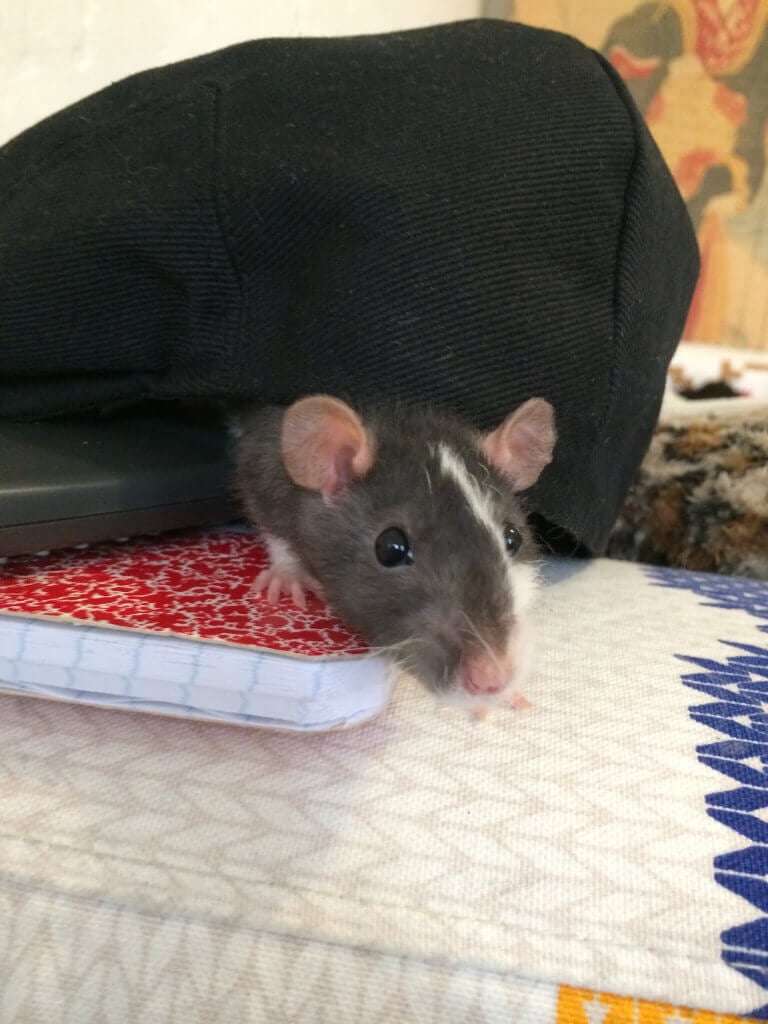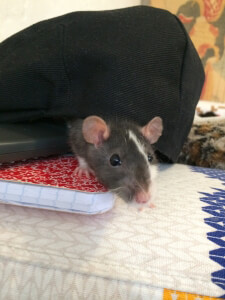 And as Aidan Pankey's tragic death shows, animals aren't the only ones who suffer. According to the American Academy of Pediatrics, rodents, reptiles, birds, and other "nontraditional pets" carry numerous diseases that can be transmitted to children, such as salmonellosis, the plague, and tuberculosis.
The cruel and filthy conditions in which animals are kept in the live-animal trade endanger the animals and the people who purchase them. Please encourage your friends and family who are considering a new animal to adopt rather than buying from a pet store. And if you currently purchase your companion animals' supplies from such a store, please consider giving your money to a retailer that isn't involved in the live-animal trade instead.