PETA first learned about Boomer when his owner was seeking a new doghouse for the 4-year-old Rottweiler, who was left outside 24/7 in the Pacific Northwest. A PETA cruelty caseworker urged her to allow Boomer to live indoors or else give him up so that he could have a chance to be adopted by someone who would. When she balked at doing either, the caseworker worked with a local animal advocate to try to persuade her to act in Boomer's best interests.
Happily, Boomer's owner eventually opted to give him up so that he wouldn't have to spend the whole winter shivering outside all alone. Now the personable pup is in a foster home, and his foster mom is so smitten with him that she says if she can't find the "perfect, perfect home" for him, she will just keep him herself.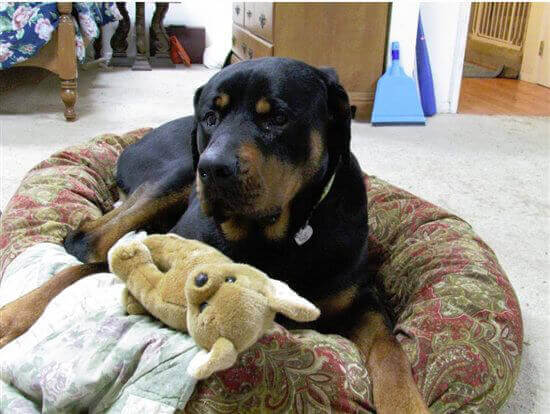 It's the best possible outcome for a dog or cat—a bright future filled with care and affection instead of cold and loneliness.
What You Can Do
Please help dogs like Boomer by working to pass anti-chaining legislation in your community, and if you know of any animals left outside all the time, don't assume that the owners won't listen to you—speak up and try to make a difference!