On Thursday, a PETA member painted like a tiger occupied a cage across from City Hall as the group informed potential circus attendees of violations of federal law by UniverSoul Circus on its opening night in Philadelphia. PETA will also join a large protest organized by Animal ACTivists of Philly, a local group that will be protesting outside all 38 of UniverSoul's upcoming evening and weekend shows.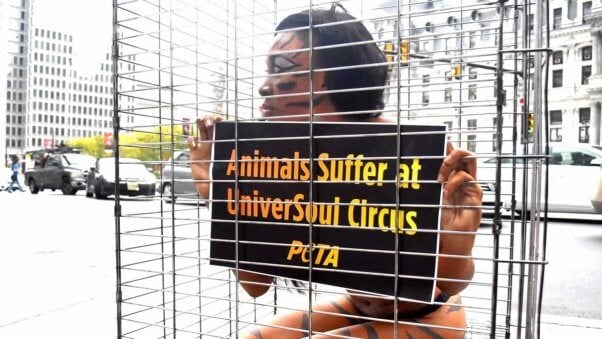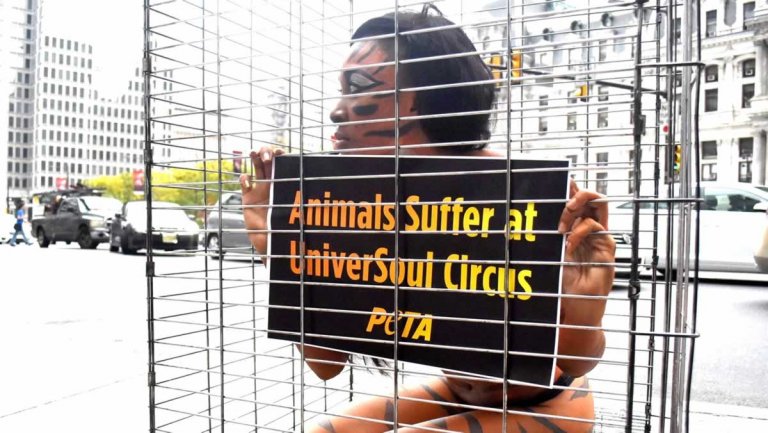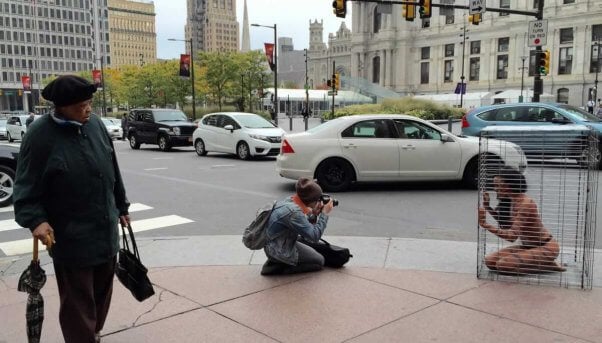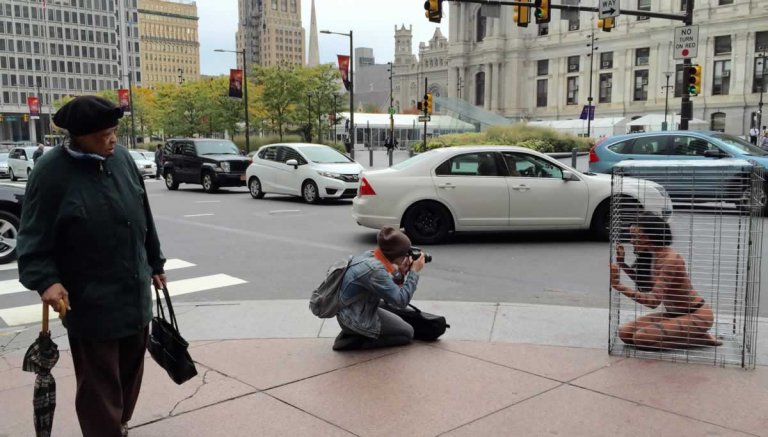 "The caged tigers, shackled elephants, and other animals used by UniverSoul are denied everything that's natural and important to them and bulled into performing dangerous stunts under the threat of physical violence," says PETA Foundation Associate Director of Captive Animal Law Enforcement Rachel Mathews. "PETA urges families never to buy tickets to circuses that use and abuse animals."
UniverSoul leases the tiger act used in its shows from notorious big-cat exhibitor Mitchel Kalmanson, who has been cited repeatedly for failure to provide adequate veterinary care and for excessive confinement, including for holding tigers in maggot-infested trailers without exercise. Elephants don't fare any better, as trainers use bullhooks—weapons that resemble fireplace pokers with a sharp steel hook on end and have been banned in California, Rhode Island, and many cities—to force them to perform confusing tricks.
What You Can Do