Was Binx under a spell of immortality? Quite possibly, as he had managed to survive for some time on the streets of Salem, Massachusetts Norfolk, Virginia, before a worried caller alerted PETA to an injured stray cat. Our Community Animal Project fieldworkers hurried onto their brooms into their vehicle and quickly found Binx, who was missing a piece of his ear and suffering from an infected wound on his face.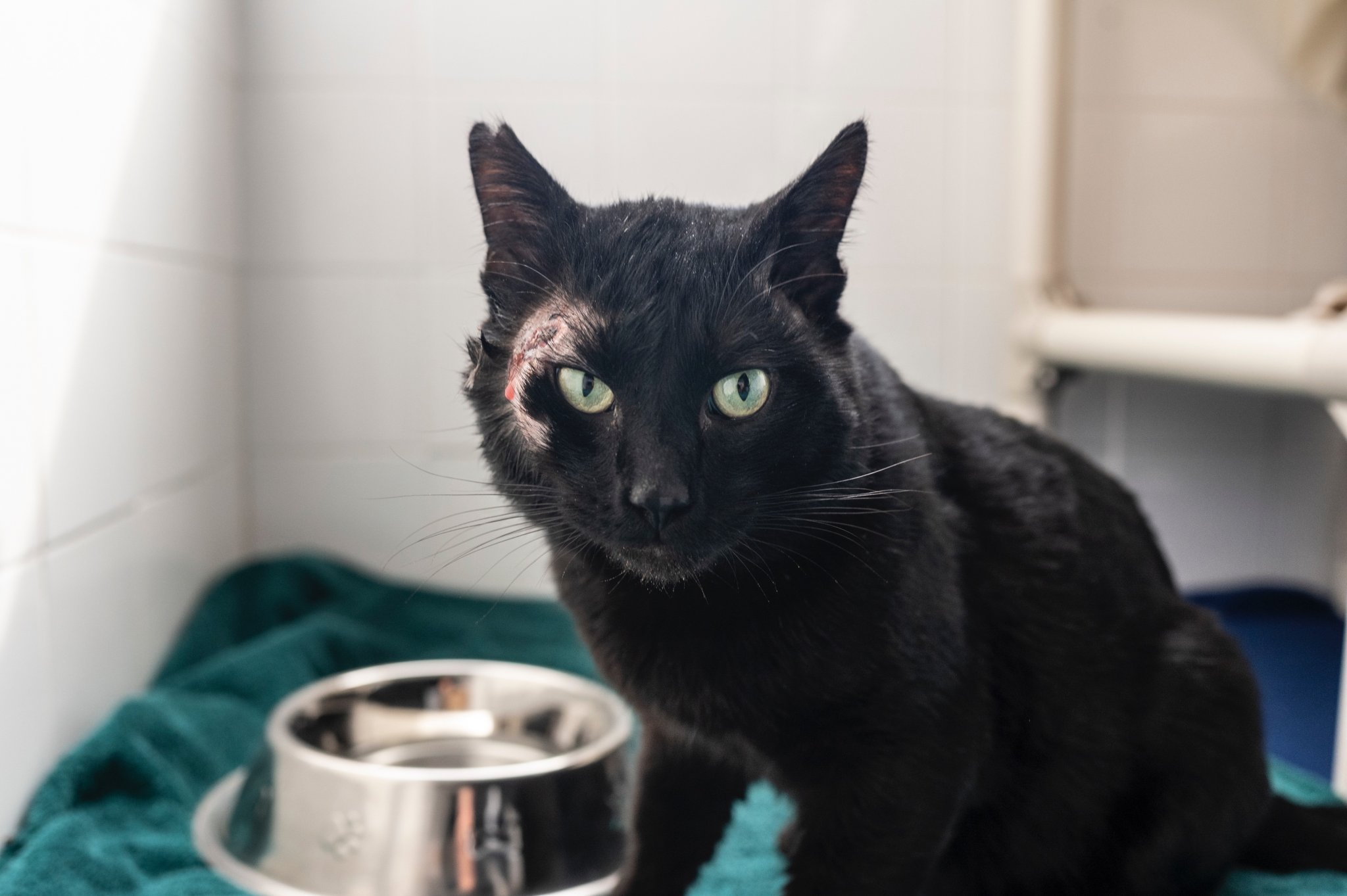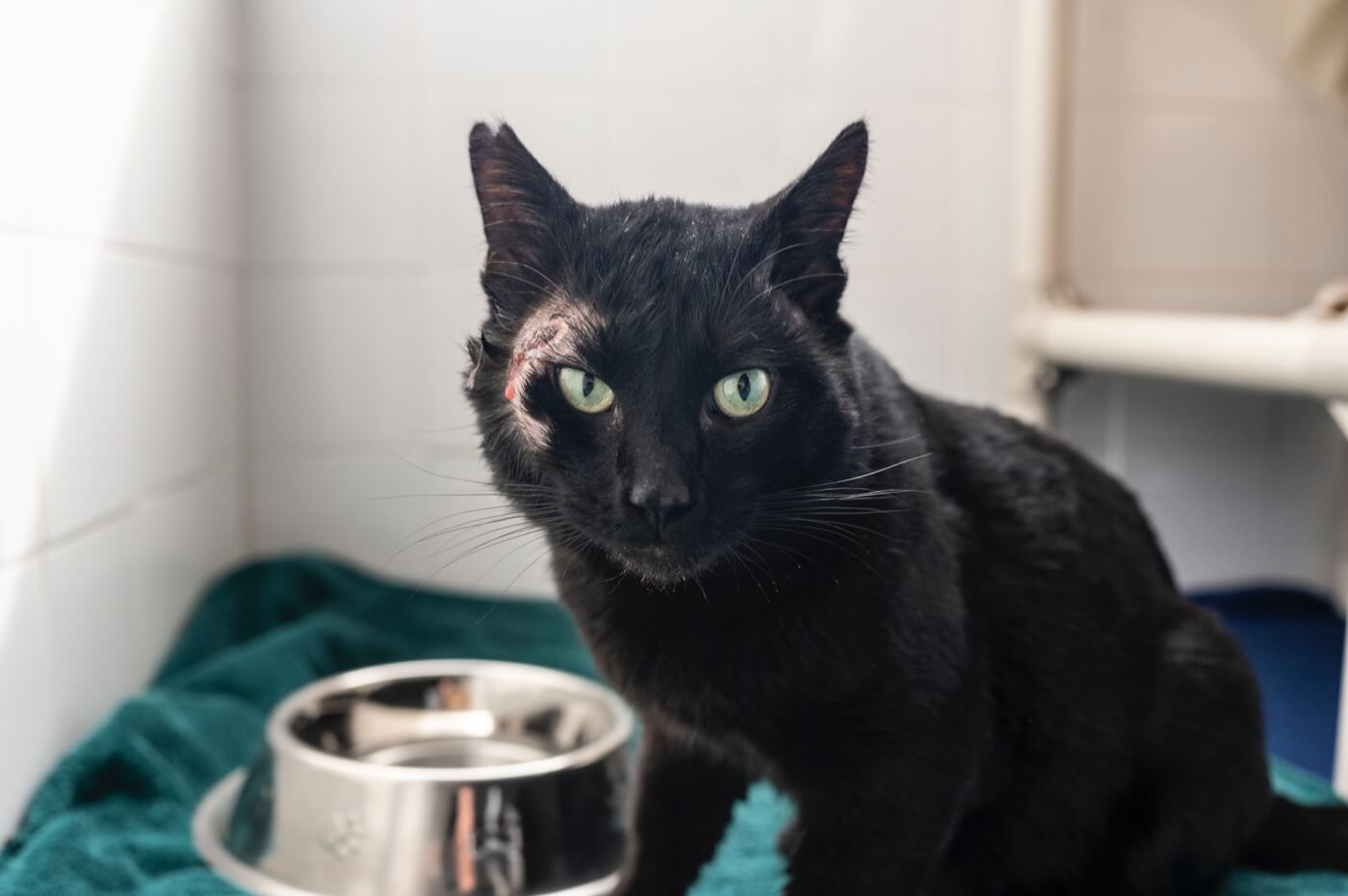 Did he have another run-in with the Sanderson sisters? Or with a cruel human or another homeless animal? Binx didn't say, but we brought him back to the Sam Simon Center (our Norfolk headquarters), where our Mobile Clinics Division staff gave him medical care, food, and plenty of chin scratches. With their magic potions, his wounds will heal completely.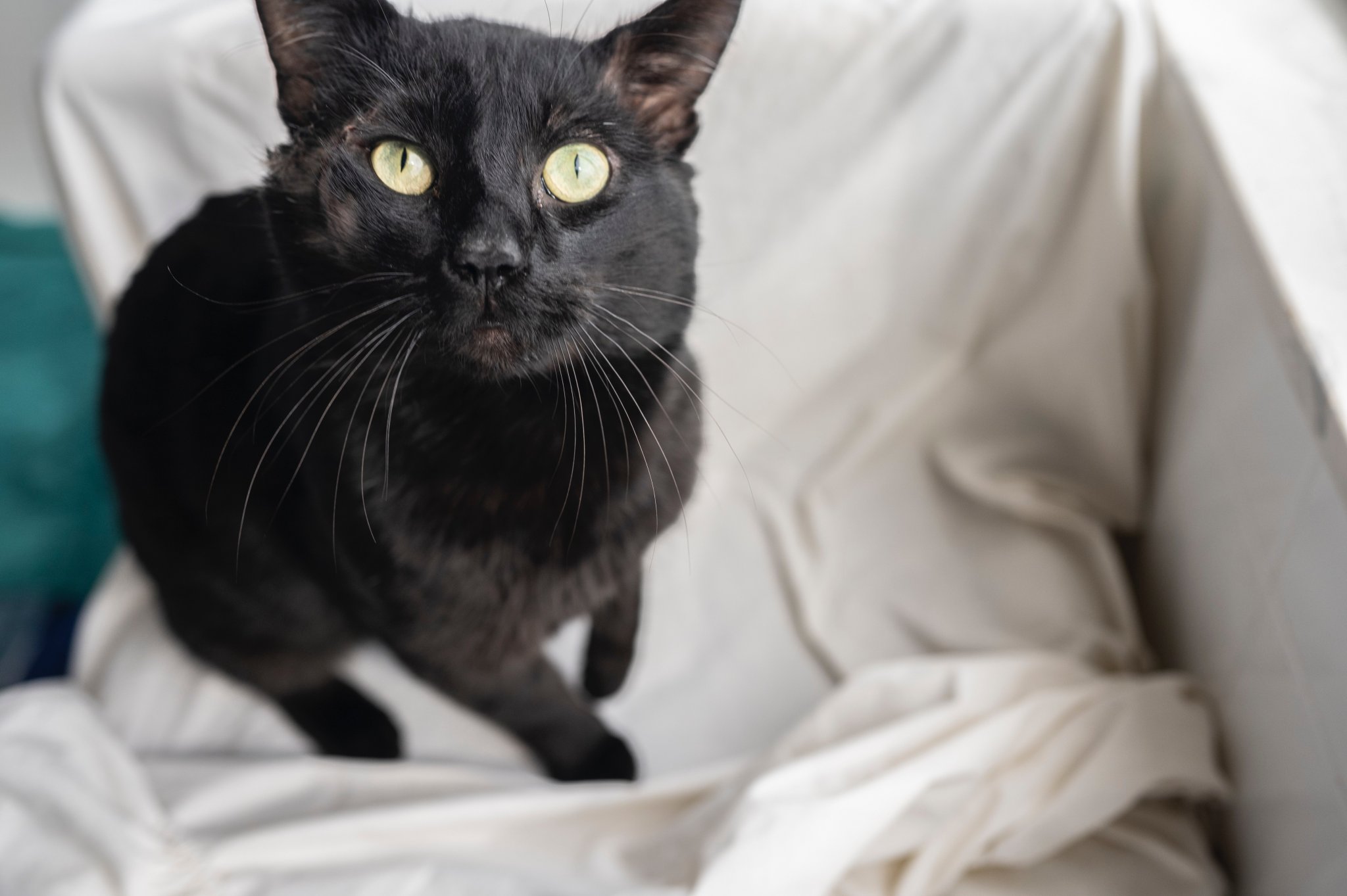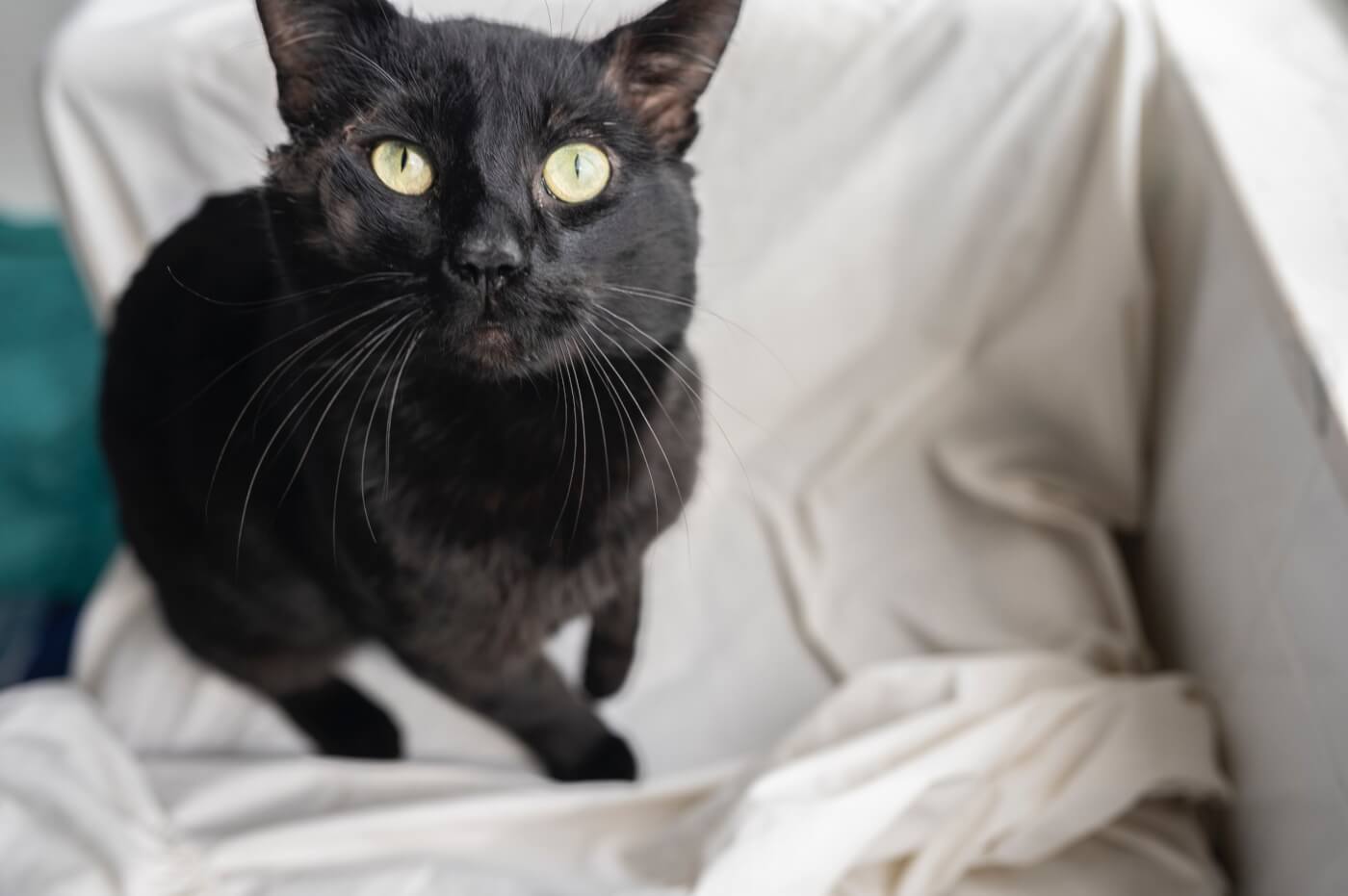 Now, Binx is ready to cast a spell that will make his adoptive family appear! He's about 3 years old and extremely friendly, social, and outgoing, charming everyone he meets—without needing a book of spells. Since his rescue, he's been neutered, microchipped, and brought up to date on his vaccinations.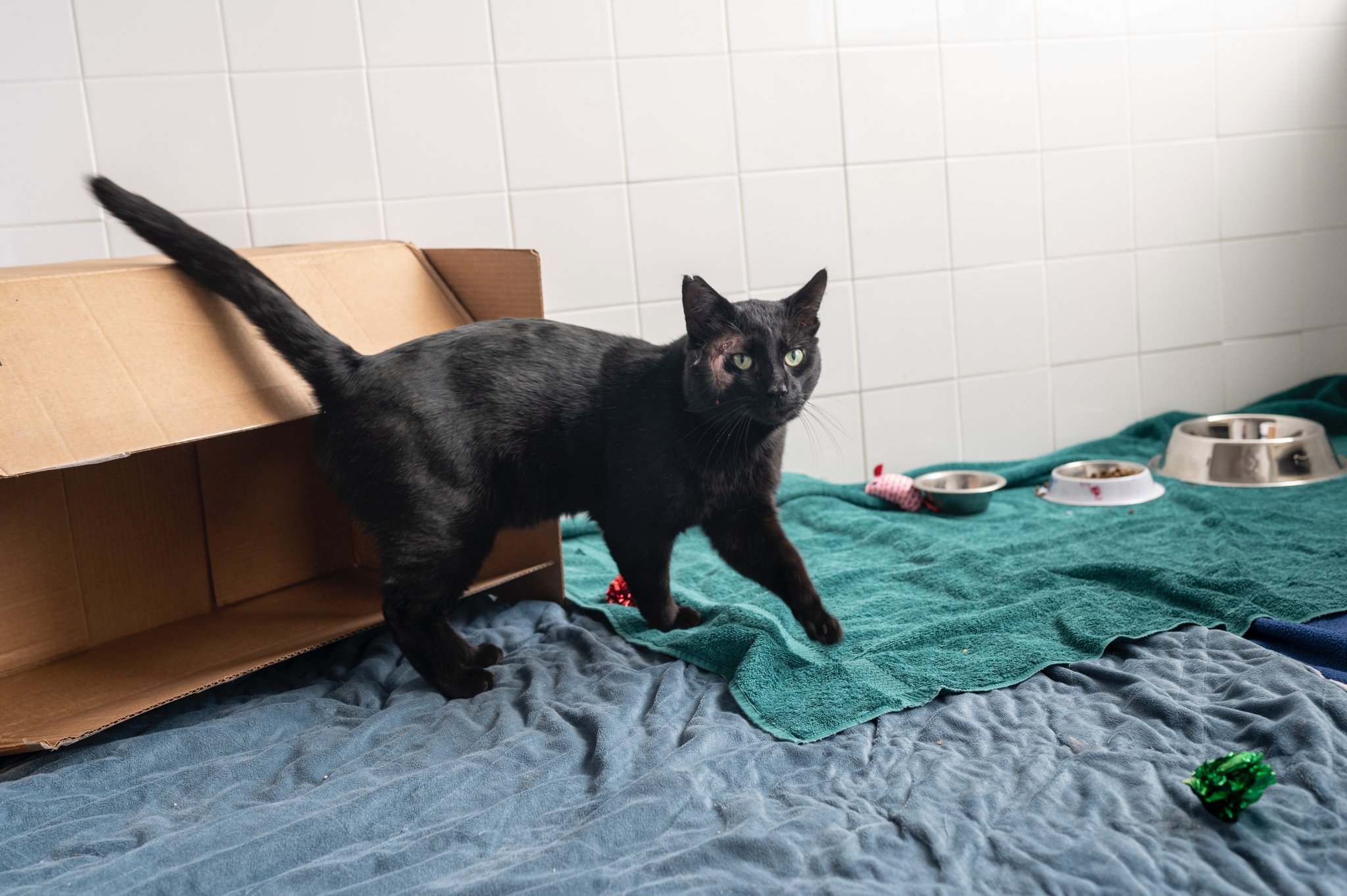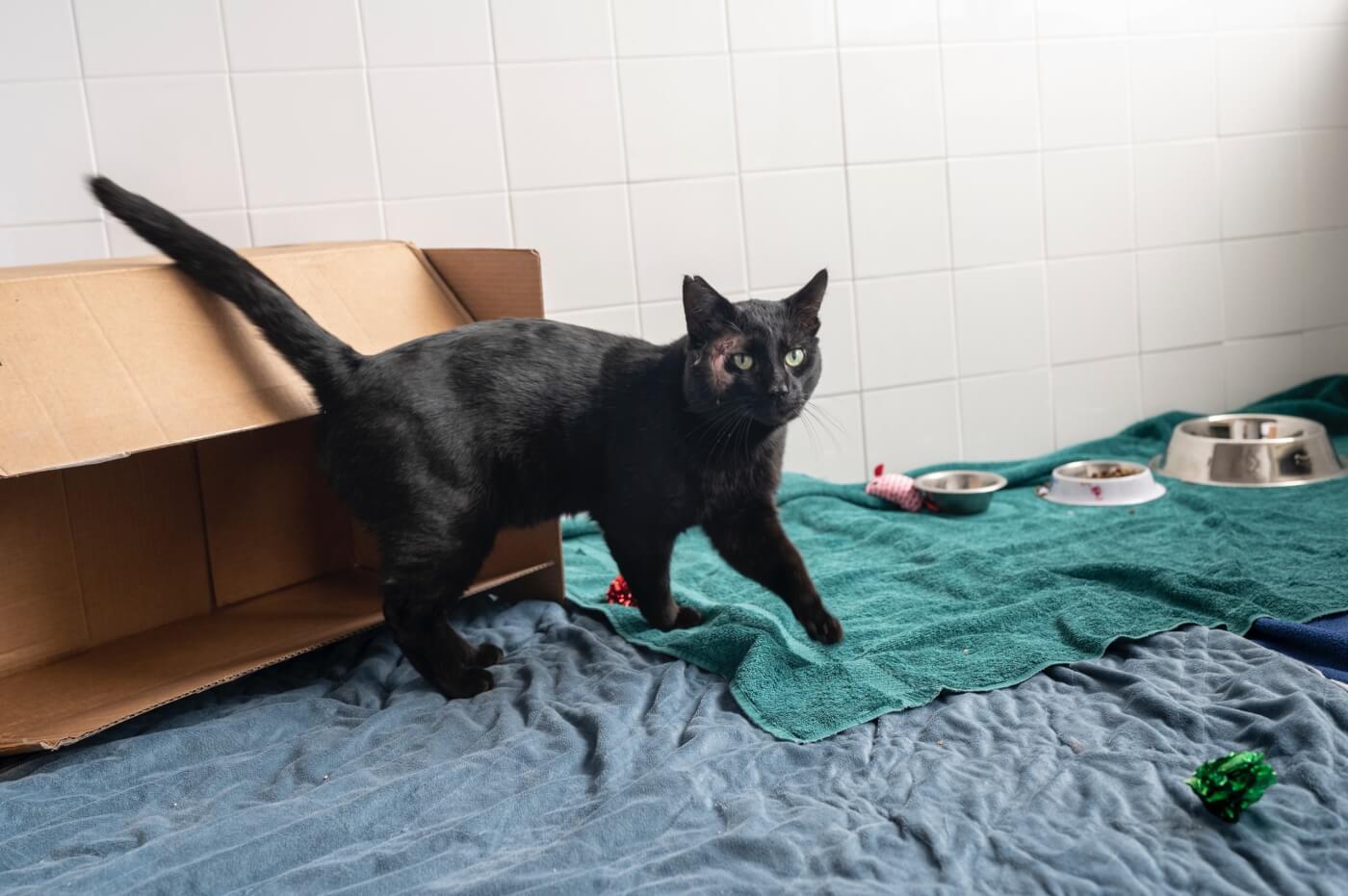 Binx is willing to travel to find his perfect match. So if you need a strong defense against the Sanderson sisters—or just foil balls and yarn—e-mail [email protected].