Big-cat exploiter Dirk Arthur has long tried to make a name for himself on the Las Vegas Strip, but he's tapped out. His last gig at the Westgate Las Vegas Resort & Casino is over, and we've learned that the facility has no plans to reschedule his act. This is great news: It means that there are no longer any big cat performances on the Strip. Arthur had already been given the heave-ho by Caesars Entertainment and MGM Grand.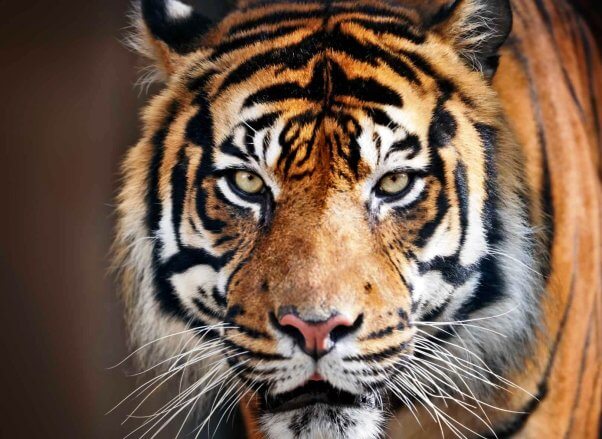 © iStock.com/Dirk Freder
PETA has protested for years against Arthur, who has repeatedly been cited by the United States Department of Agriculture (USDA) for animal-welfare violations—including the painful declawing of two tigers and a lion as well as confining animals to cramped cages in extreme heat.
We'll continue to keep an eye out for any new animal shows in the area.
In other good news, Illinois roadside zoo Woody's Menagerie had its exhibitor license suspended by the USDA for a minimum of 90 days following numerous complaints from PETA and a USDA lawsuit. The facility failed to ensure adequate veterinary care for animals—several of whom later died—and its license will remain suspended until it can prove that it's no longer in violation of the federal Animal Welfare Act. As a bonus, it will even remain under probation for a year after its license is restored. It has also been ordered to pay an $8,000 fine.
The Capital of Texas Zoo was cited by the USDA for failing to protect animals after stray dogs ran along the perimeter fence outside an exhibit housing wallabies and scared three of them to death. Their species is known to panic when frightened by perceived predators, and these three died of heat exhaustion after running excessively, apparently in an attempt to get away from the dogs. PETA is calling on the roadside zoo—which has a notorious history of failing animals—to send the lone surviving wallaby to a reputable sanctuary.
The saga continues at Maryland's Tri-State Zoological Park. After receiving a complaint from PETA, the USDA recently inspected the roadside hellhole and slapped it with a direct citation for not seeking a diagnosis from a veterinarian with exotic-cat experience for an ailing lion who was so thin that his pelvic bones protruded. His coat was rough, his mane had thinned, and there was a watery discharge around his eyes. Leaving the lion undiagnosed would have prolonged his suffering and wouldn't have allowed for an adequate course of treatment for his condition.
PETA will continue efforts to close down roadside zoos until every animal is safe.