Everybody needs somebody—er, somebunny—to love, and if you have room in your heart and home for a very affectionate and energetic rabbit, we know just the bunny for you. Meet Leela:
You would never guess it from the way this spunky bunny bounds around now, but not too long ago, Leela was extremely sick after having been sorely neglected.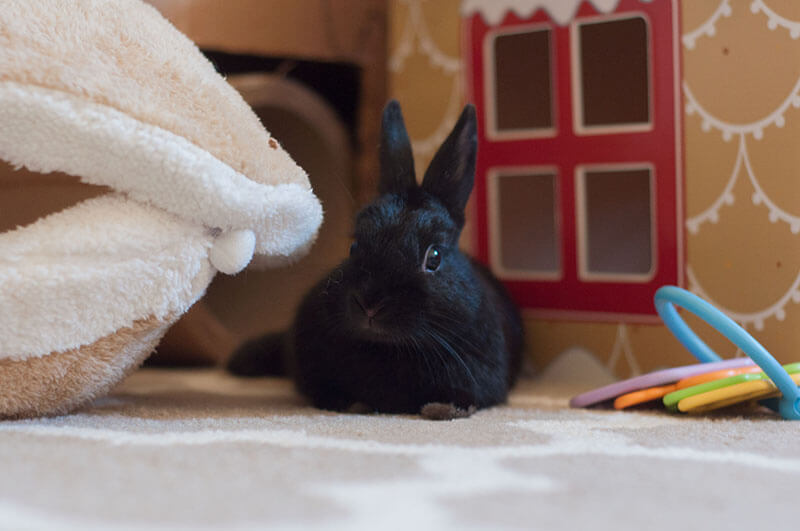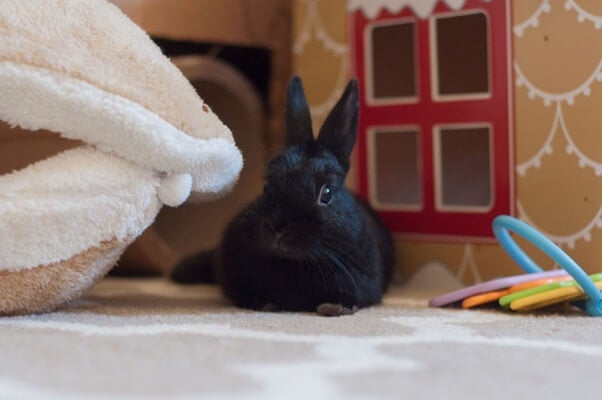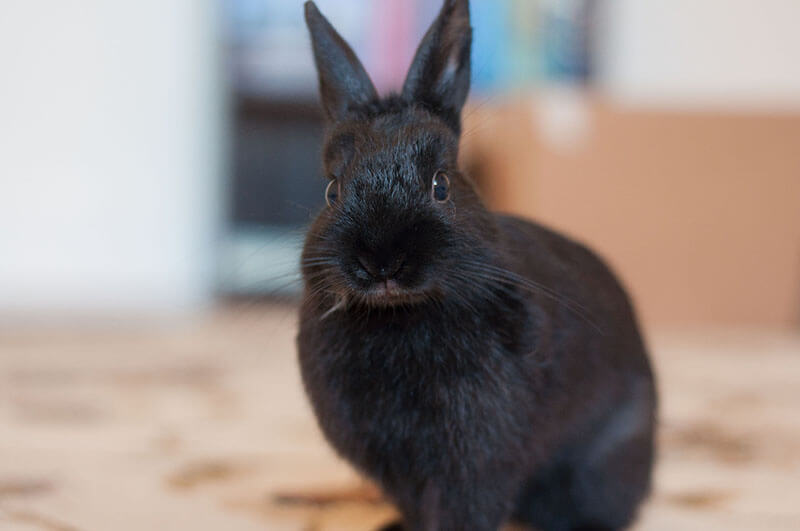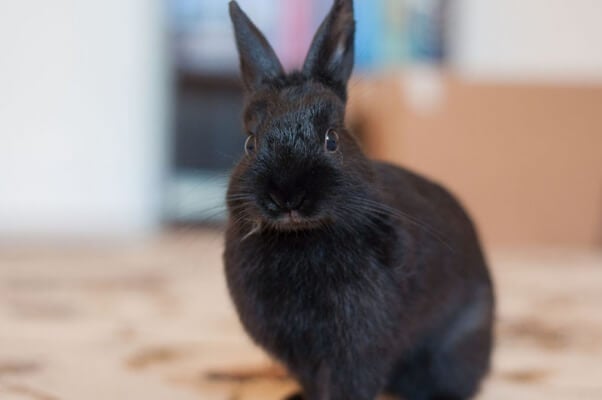 Leela was one of thousands of animals who were languishing at Holmes Farm, a massive animal mill in Pennsylvania that supplies hamsters, rabbits, gerbils, chinchillas, ferrets, and other small animals to big-box pet store chains across the eastern U.S., including PetSmart and, formerly, Petco. Petco has since cut ties with Holmes Farm but was still ordering hundreds of animals from the facility even after its representatives witnessed horrific cruelty there and the USDA began its inspection of the facility.
Kept in a windowless warehouse, Leela suffered from an upper respiratory infection for 10 days without any veterinary care. Despite a manager's repeated promises to do something, Leela's condition declined, and her left eye became sealed shut with thick pus-like discharge.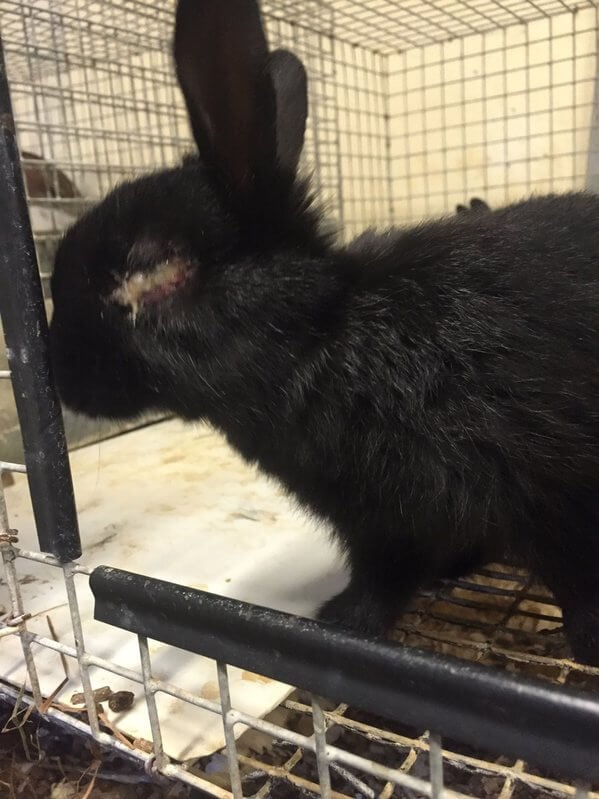 Animals at Holmes Farm were routinely denied veterinary care and killed in cruel ways. PETA's eyewitness saw dozens of animals of various species piled en masse into a feces-smeared cooler and crudely gassed with carbon dioxide. Others were stuffed into plastic zipper bags, put inside a chest freezer, and allowed to suffocate and freeze to death while desperately struggling for air and trying to claw their way out.
But Leela was lucky: PETA's eyewitness was able to rescue her and rush her to a veterinarian. After an examination and a few days of medication, Leela beat the infection and bounced back (literally!) with tremendous energy.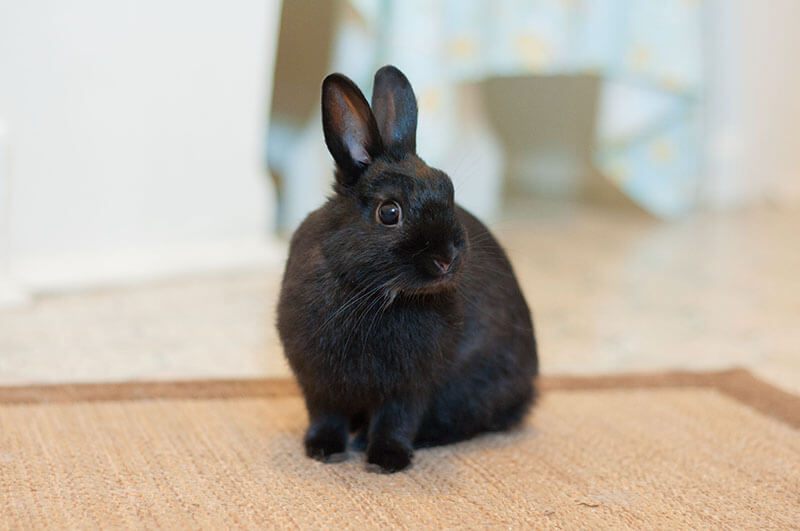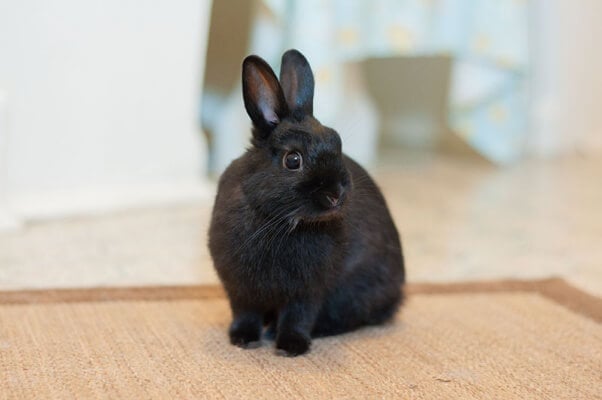 Leela is a very active girl who's taking full advantage of her newfound freedom and room to run. She dashes impressive sprints around the living room and jumps for joy ("binkies") every time her foster guardian enters the room. See her in action!
//
Leela loves to have fun, and she's very personable, too. When her foster guardian cooks at the stove or sits at the table, Leela lies on her feet. She enjoys being petted and melts into a puddle of contentment when her nose is gently rubbed.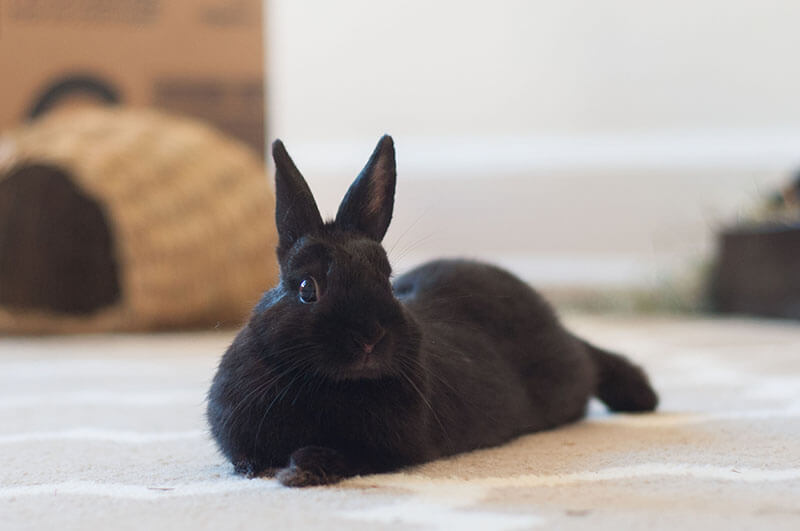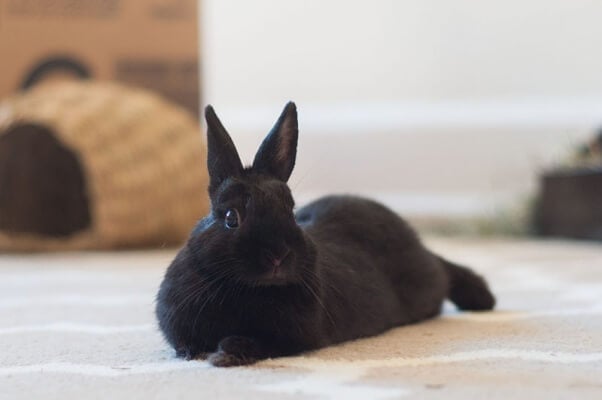 Can you provide plenty of bunny-proofed space for Leela to leap and play, along with lots of petting and nose rubs? E-mail [email protected] to learn more about becoming Leela's "forever" Valentine. And please, help prevent other animals like Leela from enduring cruelty in the pet trade: Pledge never to buy supplies for your animal companions from retailers that sell any animals.