You'll probably recall former U.S. Representative Anthony Weiner's well-publicized sexting scandal. Now, the New York City mayoral hopeful is getting clobbered by the publicity generated by Florida marketer Randall Richards, who has come up with Carlos Danger Weiners—a reference to Weiner's self-assigned moniker during his reportedly X-rated cell phone escapades. There's only one problem: Richards' wieners are made from meat—the very food that can cause erectile dysfunction.
Beef wieners are nothing to get aroused about. They are firmly linked to heart disease, diabetes, obesity, and cancer—all of which have been implicated in impotence—in the people who eat them and ensure a painful and terrifying death for the animals they come from. Veggie dogs, on the other hand, help keep all the juices flowing, whether it's going out for that morning run or running into that perfect someone who answers "Yes" to "So?" and "Now!" to "When?"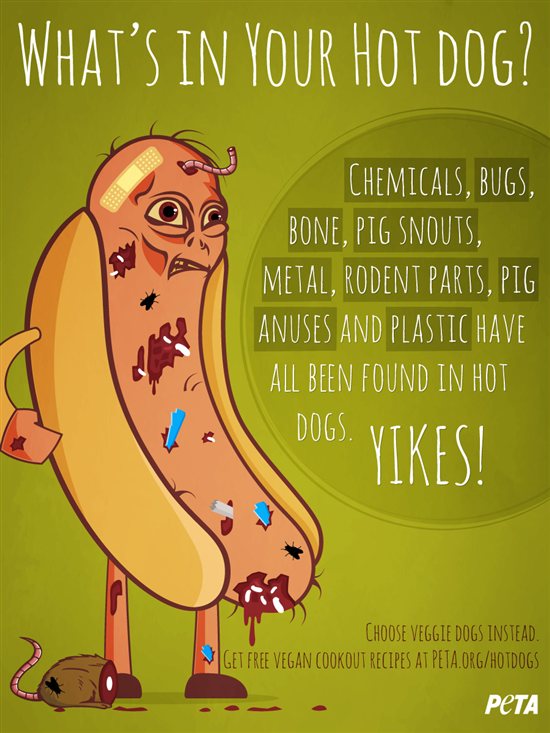 Men aren't the only ones who benefit from keeping their wieners vegan. A 2009 study found that women with high cholesterol are less likely to enjoy themselves in bed because arterial blockages reduce blood flow to their pleasure zones.
So to Anthony Weiner, Randall Richards, and everyone else, we say stop believing those groundless ads that claim there's anything redeeming about all-beef wieners when the science shows that eating veggie dogs helps keep cows alive and lovers smiling.