Just weeks after the PETA Foundation's Captive Animal Law Enforcement (CALE) division sent a letter to the City Council in Eureka Springs, Arkansas, about the awful history of the Carson & Barnes Circus, council members voted 5-0 to begin drafting a new ordinance that, once finalized, will ban circuses using animals from performing in the city. Carson & Barnes is scheduled to appear there in November, and this circus has been documented beating and electro-shocking elephants and abusing other animals.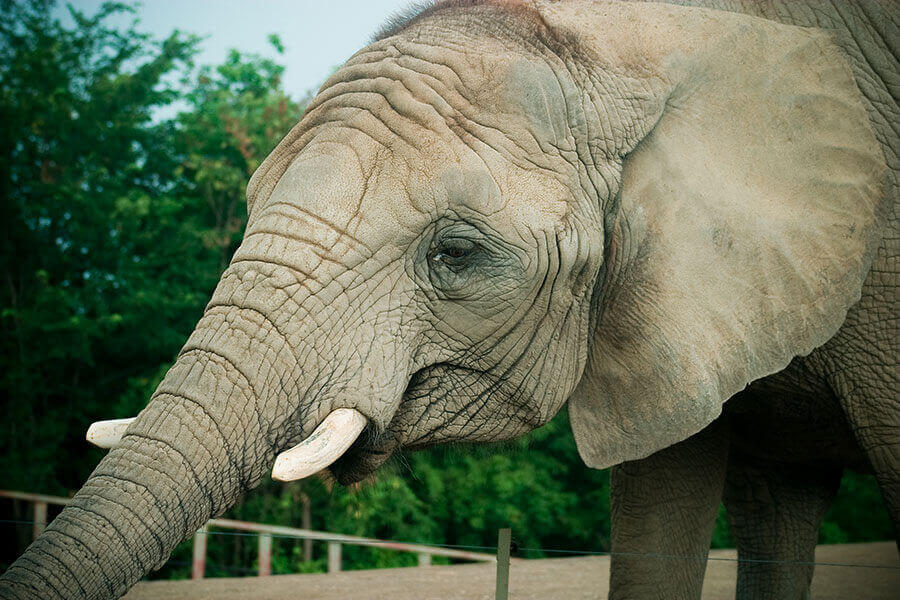 In other news:
CALE threw its support behind three Richmond, Virginia, City Council members who are also taking steps to curb circus cruelty in their city by introducing a ban on the use of bullhooks to handle elephants. Bullhooks are heavy batons with a sharp steel hook on one end that circuses use to beat elephants and keep them afraid and submissive. Since circuses such as insist on using these awful weapons on elephants, bans effectively keep abusive elephant acts out of town.
After learning from CALE about how elephants suffer when hauled around the country to be used in displays, the Dallas Fort Worth Indian Cultural Society resolved that this year's Diwali Mela fair—and all of its future fairs—will be elephant-free.
Oklahoma City's Buy For Less supermarket canceled Nosey's planned appearances after CALE let the store know that the elephant is suffering from painful medical conditions and that she's been denied proper veterinary care for years. PETA was assured that Nosey's abuser was not allowed on the property!
CALE contacted Texas A&M University officials and asked them to take the cruelty out of the annual campus "Elephant Walk," a school ceremony honoring seniors that features a live elephant who is forced to pose for pictures, and opt for kind traditions instead.
CALE called on Rosemont, Illinois, officials to prevent ailing elephants Karen, Nicole, Rudy, and Kelly Ann from performing when Ringling Bros. is in town. All four elephants are suffering from painful and potentially deadly foot problems—most of them chronic—and Karen and Nicole show signs of arthritis as well.
In St. Louis, an eyewitness shot a video that appears to show a Ringling Bros. handler pulling hard on an elephant's tail (an extension of her backbone), apparently to force her to walk backward up a narrow ramp in the dark. CALE has asked the U.S. Department of Agriculture to investigate.
And these are just some of the cases that this busy and proactive division has tackled recently!