Ten years ago this week, on February 8, 2007, PETA and animals lost an outspoken supporter: Anna Nicole Smith. She used every opportunity to speak out for animal rights and always felt like just the right fit for PETA because she was not only outraged by cruelty to animals but also impossible to ignore.
She first worked with PETA on an ad that was a beautiful centerpiece of our anti-fur campaign. Wearing a pink satin dress and surrounded by handsome men in tuxedos, she captured the iconic image of Marilyn Monroe. The ad said, "Gentlemen Prefer Fur-Free Blondes."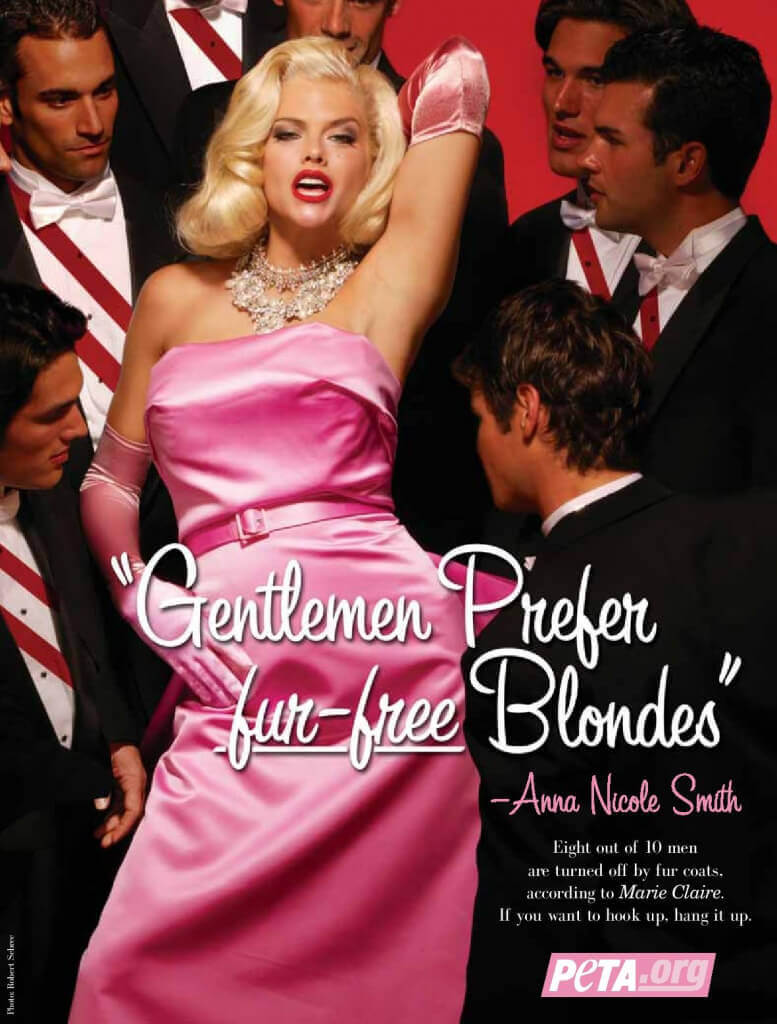 She also helped combat the Canadian seal slaughter by sending a message to then–Prime Minister of Canada Paul Martin to "stop the bloody seal kill." She continued, "Anyone who buys a mink or fox fur coat or a jacket trimmed in fur bears responsibility for creating an environment of demand for the furs of these baby seals—who are often skinned while they are still conscious."
Fiercely dedicated, she didn't stop there. She also starred in an ad for PETA's campaign to urge pet-food company Iams to end its cruel practice of animal testing. Thanks to her massive following, thousands of people boycotted the company and pressured it to end these painful and unnecessary tests.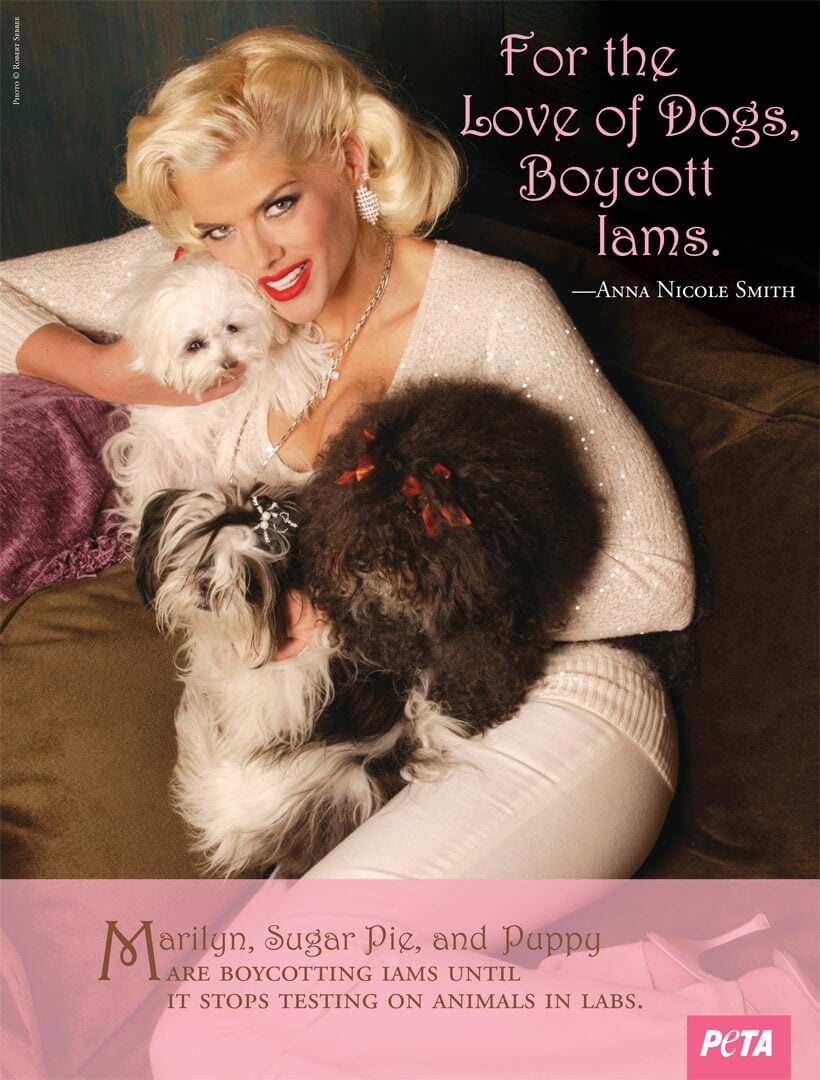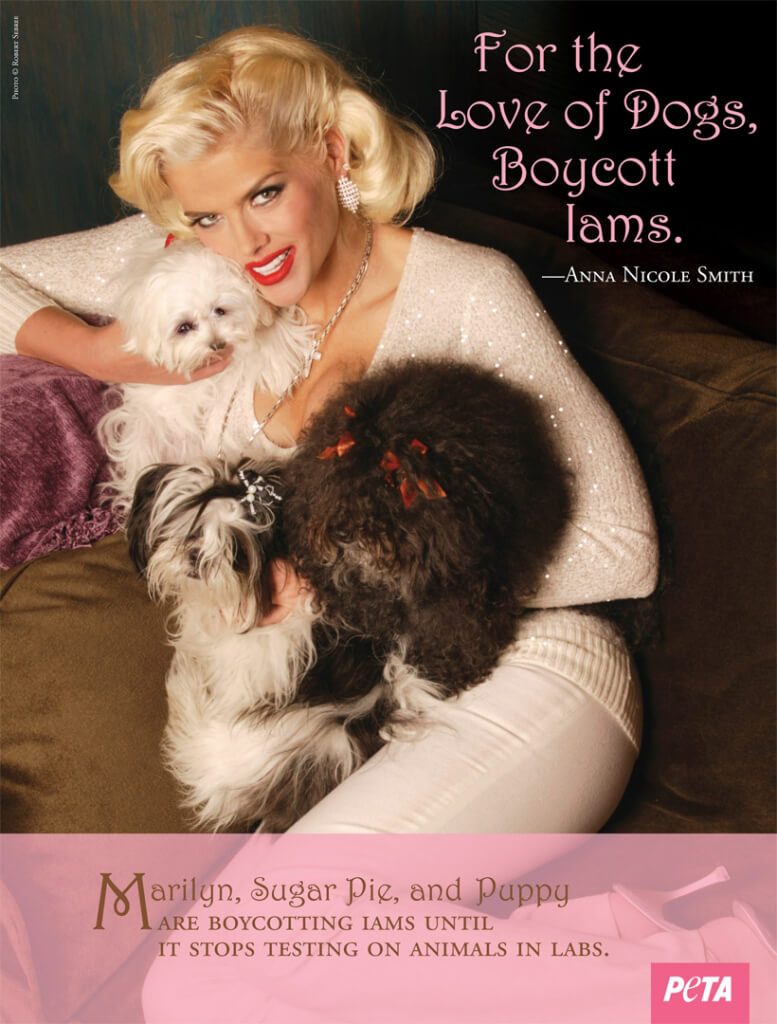 Anna Nicole was a captivating woman who cared deeply for her dogs, despised cruelty to animals, and always had an opinion that she was willing to share. When she died, animals everywhere lost a true sympathizer—and PETA lost a dear friend.