Through heavy rain, bright sun, and the rising temperatures that came with an East Coast springtime, PETA fieldworkers helped chained and penned dogs who were kept outside 24/7, provided veterinary care to animals in need, and connected with their communities to raise awareness of crucial issues and promote empathy. Meet some of the animals we sprang into action to help from April to June.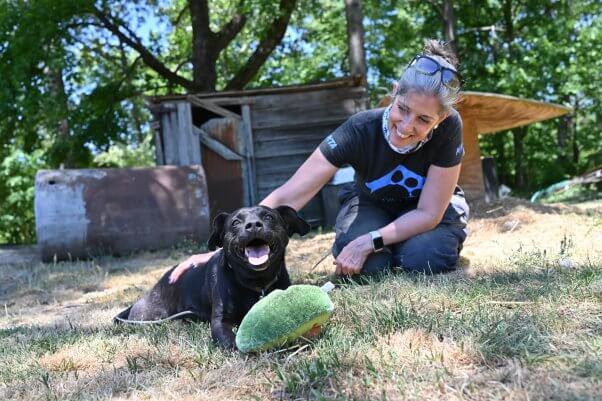 Mocha and Her Puppies Have a Chance at Adoption, Thanks to PETA Fieldworkers
Our shelter in Norfolk, Virginia, transferred 186 animals to other shelters we partner with for adoption. We secured the relinquishment of emaciated Mocha and her puppies and transferred them to the Norfolk SPCA.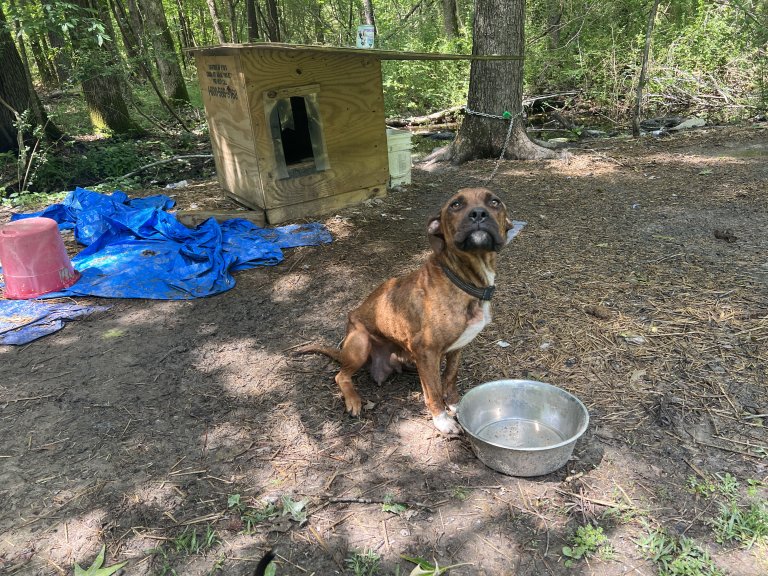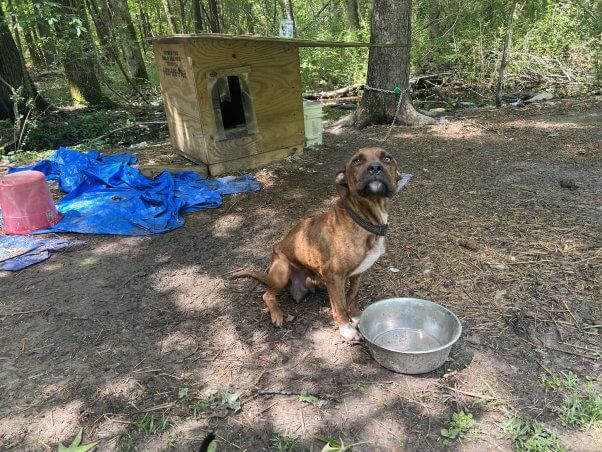 We also secured custody of two litters of puppies—and spayed their mothers—as well as a mother cat and her litter of kittens. We transported them all to the Virginia Beach SPCA for adoption.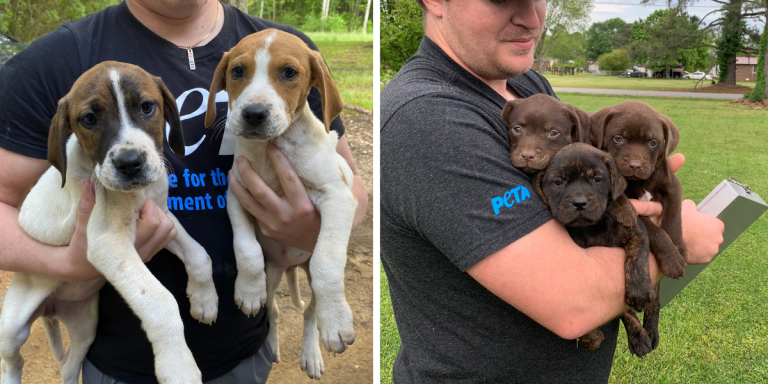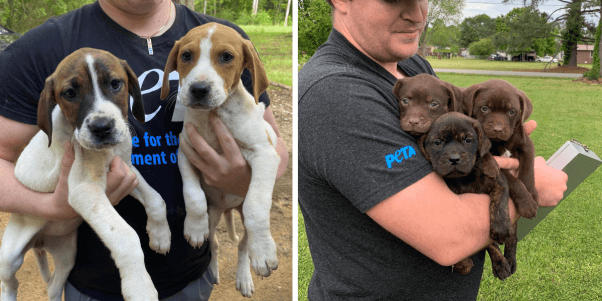 PETA Fieldworkers Helped Sterilize More Than 2,800 Animals
Getting their animal companions sterilized is one of the best things guardians can do to help end the companion animal overpopulation crisis. Between April and June, our mobile spay/neuter clinic's veterinary staff sterilized 2,887 animal companions—including 116 cats—who all received their procedures free of charge at a one-day-only event in Gloucester County, Virginia.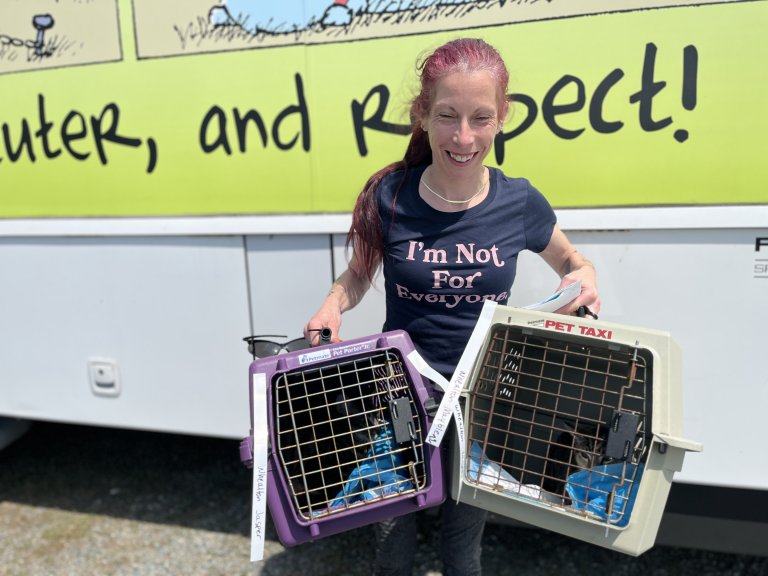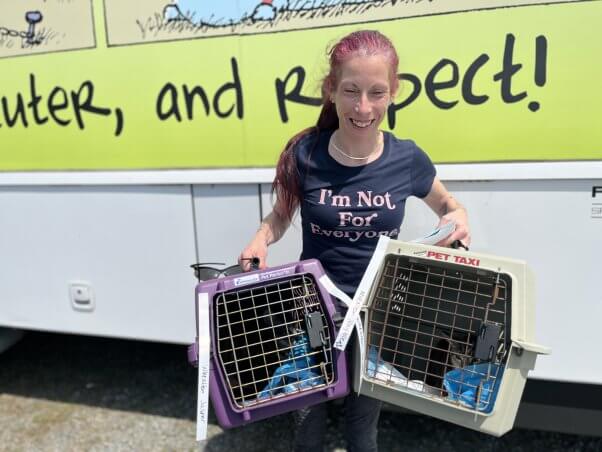 We also performed an emergency spay surgery for a dog named Moscato, who was suffering from pyometra—a life-threatening uterine infection—free of charge to her grateful guardian.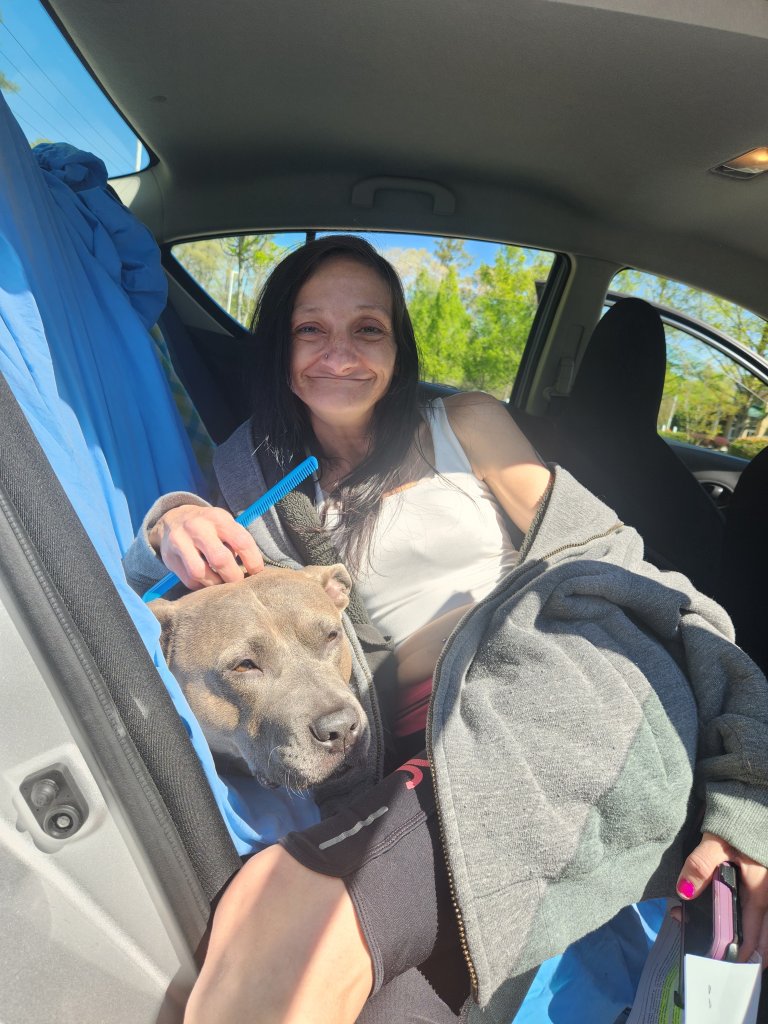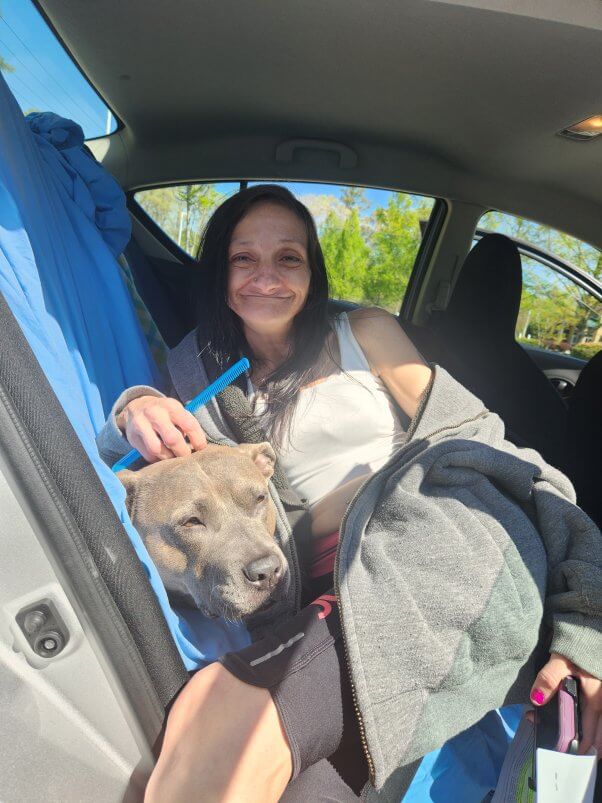 Animals' Suffering Was Gently Ended by Our Caring Staff
When elderly poodle Little Debbie's health quickly declined and she stopped eating, her guardian brought her to PETA's shelter for free end-of-life services. She was among 215 animals we euthanized at no cost to families who couldn't afford this vital, humane service. A total of 818 local families filled out postcards asking their state legislators to safeguard our ability to offer end-of-life relief and other assistance.

Bloomin Needed Assistance—and PETA Was There to Help
One of the 568 requests for assistance that PETA received was for a dog named Bloomin, who had a deep laceration on her shoulder. Our mobile clinic's staff treated the wound at the time of her spay surgery. Both services were free of charge to her grateful guardians, who were among the hundreds of families we assisted in keeping their animal companions.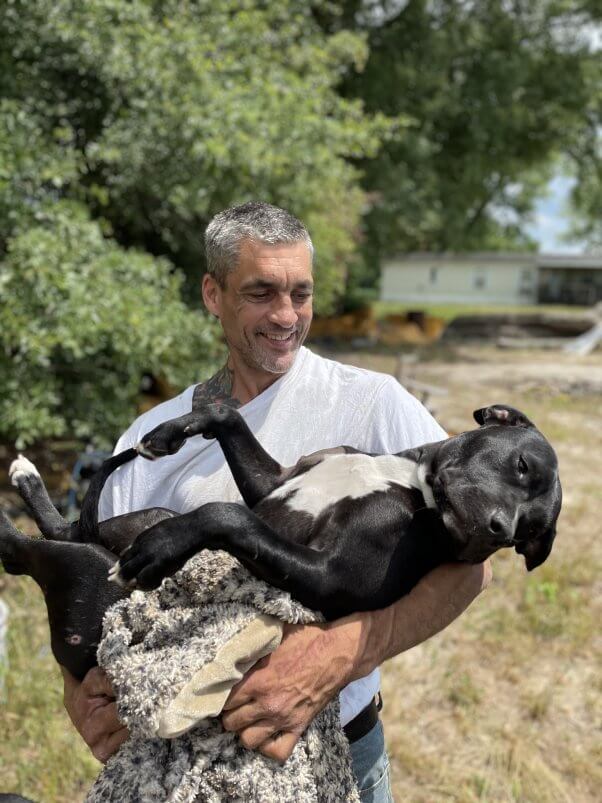 When Dogs Are Forced to Live Outside, PETA Goes Above and Beyond to Keep Them Comfortable and Safe
PETA helped protect Pixie and other "outside dogs"—kept chained or penned outdoors 24/7—from the increasingly hot weather by providing sturdy doghouses to give them shelter from the sun. We also made sure they had food, water, and treatment for parasites, and we replaced their short, heavy chains with 15-foot lightweight tie-outs.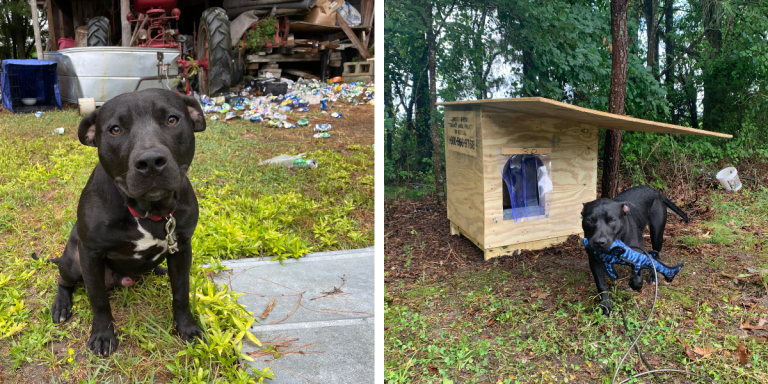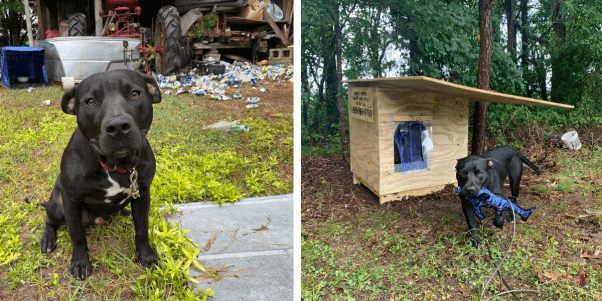 We provided Pup Pup—who had previously been confined to a flimsy wire crate without any protection from the elements—with a custom-built doghouse. Fifty-nine other houses went to dogs who were kept outside day and night in all weather conditions.
Our Poochella Lineup Was Music to the Community's Ears
Our annual multishelter adoption event, Poochella, was well attended by the public and elected officials from Virginia, including U.S. Rep. Bobby Scott; state Sen. Louise Lucas; state Dels. Jay Leftwich, Cliff Hayes Jr., and Angelia Williams Graves; and Norfolk City Council Member Courtney Doyle.
Visitors to PETA's riverside Bea Arthur Dog Park in Norfolk, Virginia, were able to bond with their new best friends and receive dog care as well as training tips from local shelter experts.
How You Can Help Animals in Your Community—Adopt!
We encourage all guardians to have their animal companions spayed or neutered and never to buy animals from breeders or pet stores, which fuel the homeless-animal crisis.
Just like the animals PETA fieldworkers helped this spring, there are millions of others who'd be wonderful companions for responsible, loving guardians. If you have the time, money, patience, commitment, and love needed to care for an animal for life, adopt one from a shelter.