Good news! Following a push from PETA and more than 60,000 of our supporters, American Pistachio Growers has ended its sponsorship of notorious Iditarod musher Dallas Seavey.
In 2017, Seavey was implicated in a dog-doping scandal and a subsequent whistleblower report alleging dying puppies and injured, sick dogs at a kennel he reportedly owned in Willow, Alaska. The kennel was also accused of killing dogs who were deemed too slow or unfit for races.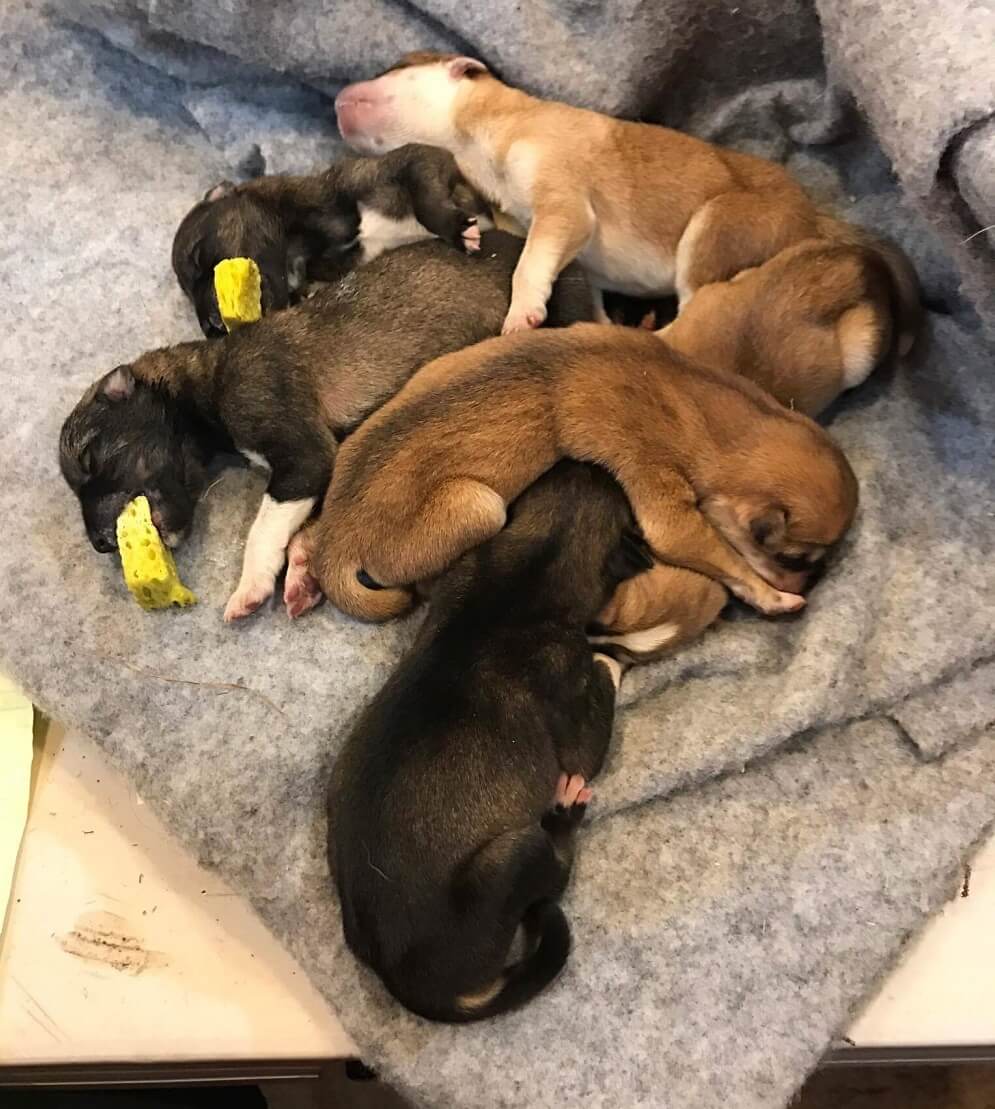 American Pistachio Growers' decision to cut ties with the infamously cruel musher represents the massive decline in support—from both sponsors and the public—for the deadly Iditarod.
THIS Is What the Iditarod's Sponsors Are Funding
The Iditarod forces dogs to run nearly 1,000 miles in less than two weeks, during which they often sustain bloody feet, torn muscles, stress fractures, and bleeding ulcers. Aspiration pneumonia—a lung infection brought about by inhaling one's vomit—is the leading cause of death for dogs in the Iditarod.
Dozens of companies, including Millennium Hotels & Resorts—which had sponsored the Iditarod for nearly 30 years—Alaska Airlines, Coca-Cola, ExxonMobil, Jack Daniel's, and Wells Fargo, have ended their sponsorships of the Iditarod. With each of PETA's victories, we turn our focus to the shrinking number of sponsors, like Liberty Media/GCI, that are still willing to bankroll a race that runs dogs to their deaths.
Urge the Remaining Companies to Stop Sponsoring the Iditarod
PETA's race to end the Iditarod is far from over. We need your help to keep the pressure on its remaining sponsors to stop funding this extreme cruelty to dogs. Urge Liberty Media/GCI to drop the Iditarod:
Then join Alaskan residents in urging Voyij and 57 Peaks to stop promoting the deadly race: