After taking her own ever-present canine companion, Finn, for some R&R at doggie daycare, Amanda Seyfried stuck up for shelter pups by running errands in L.A. while wearing PETA's "Adopt, Don't Buy" T-shirt.
I wonder if Amanda borrowed the oversized tee from her boyfriend, Ryan Phillippe, who recently adopted a shelter dog. But Amanda's awfully fond of Finn, whom she calls "my son and my light source and kind of a savior …."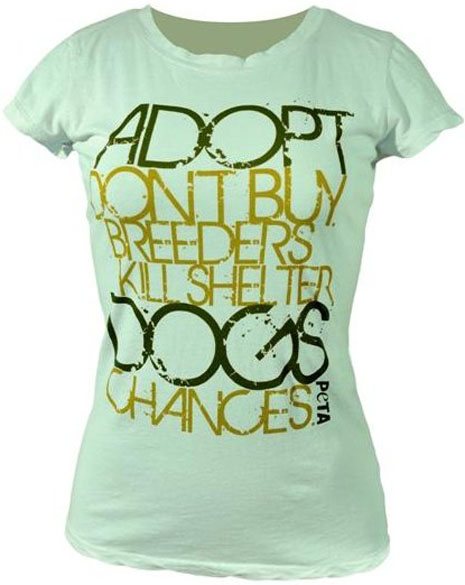 Get Amanda's look with PETA's "Adopt, Don't Buy" tee and our low-rise sweat pants.

Written by Michelle Sherrow