In a world where a man is forced to live the same day of his life over and over again … (I'm doing my best movie trailer voice-over impression here!)
For folks who love animals and a good comedy, you're in for a treat that's been two years in the negotiating. Through a special grant from a Hollywood supporter, PETA has been able to purchase the rights to the 1993 classic Groundhog Day, and it's now set to get a makeover: a freshly-shot and even happier ending than the original.
In PETA's new animal-friendly version (scheduled for release in February 2012), Phil Connors (Bill Murray) discovers that the way to keep from hopelessly repeating February 2 is to rescue Punxsutawney Phil from being dragged out of his "burrow" (a small enclosure in the basement of a library) and held up under harsh lights in front of a noisy crowd. Connors wins Rita over by whisking Phil to an animal sanctuary in the rolling Pennsylvania hills.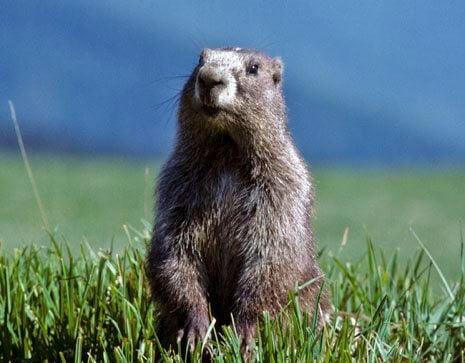 © iStockPhoto.com/Jeff Goulden

Will Phil correctly predict the weather? Will his alarm clock finally play a less annoying song? You'll have to see the movie to find out. Who knows, our on-screen happy ending may influence real life, just as Free Willy did.

Written by Joseph King