Remember Bea, the extremely cute dog we told you about last month?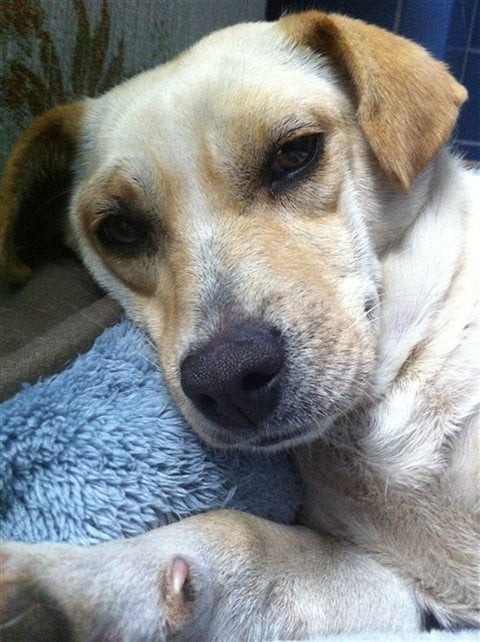 After we featured her on this blog and on our Facebook page, a kind woman spotted her irresistible mug and, well, couldn't resist it. But what really sealed the deal was the fact that Bea was the woman's grandmother's name, so she figured that adopting this winsome little gal was "meant to Bea."
The only hitch in the plan? The adoptive family lives in Massachusetts, 550 miles from Bea's foster home near PETA's headquarters, the Sam Simon Center in Norfolk, Virginia. But PETA fieldworker Kelly Kercheval rose to the challenge and volunteered to make the 12-hour drive to Bea's new home. Fortunately, the pup proved to be an eager traveler and seemed to relish the chance to relax and see the sights.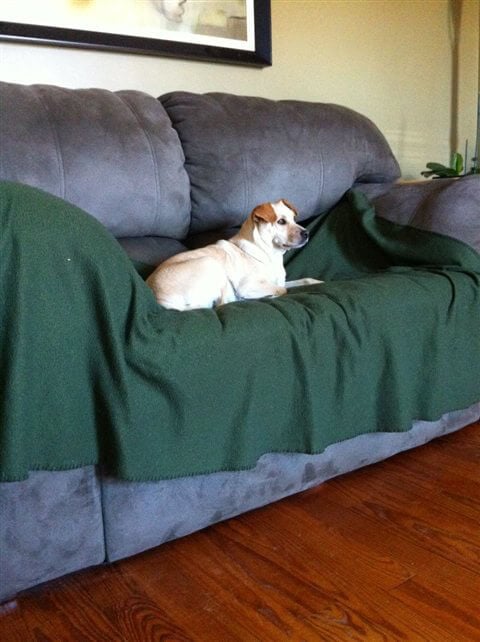 Bea now has a spacious new 1-acre fenced yard that she enjoys running around in. She has three canine siblings to play with and has already claimed the prime real estate on the couch. Her family reports that she loves having her tummy scratched more than just about anything else in the world.
What You Can Do
If you are interested in adopting an animal, visit your local shelter or keep an eye on this blog for available animals. E-mail [email protected] if you would like to be added to our list of potential adopters.